Shay Mitchell Talks About Lifetime's Show You 2018
How Shay Mitchell's Character in You Differs From Emily in Pretty Little Liars: "It's a 180"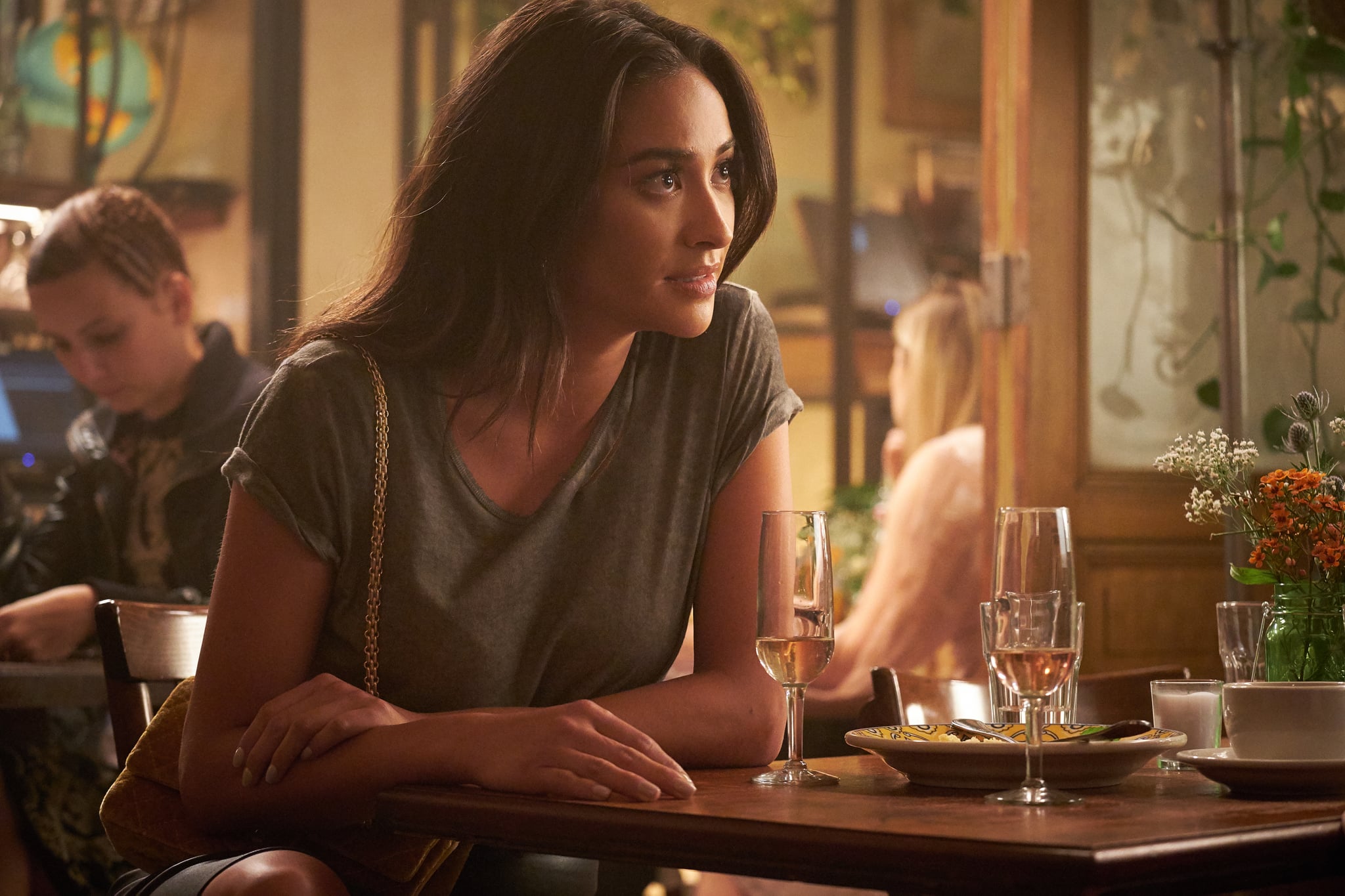 Shay Mitchell just can't escape murder, can she? After starring on Pretty Little Liars for seven seasons, the actress is stepping right into another thriller series with Lifetime's You (based on Caroline Kepnes's 2014 novel of the same name). Although both of the series focus on a murderous stalker, You is wildly different, which is precisely what drew Mitchell to the project. "Just reading the script, I was just intrigued by it and I wanted to watch regardless of whether I was in it or not," Mitchell told POPSUGAR during a premiere event for the show.
Another reason she was so intrigued by the series was her character, Peach, who is the best friend of the show's main character Beck (played by Elizabeth Lail). "It's a 180 difference of what Emily was in every way shape and form," Mitchell said. "Peach seemed like such a fun character that I've never played before. It was completely different and she was fun, and she was b*tchy, and blunt, and just a fun character to play." Though her portrayal of Emily Fields will always hold a special place in our PLL hearts, we certainly can't wait to see her step into this brand new role!
Be sure to see Mitchell in action as queen bee Peach when You premieres on Lifetime on Sept. 9.