Shirley MacLaine Quotes on Steel Magnolias 30th Anniversary
The Steel Magnolias Cast Still Keeps in Touch, So Yes, We're Crying All Over Again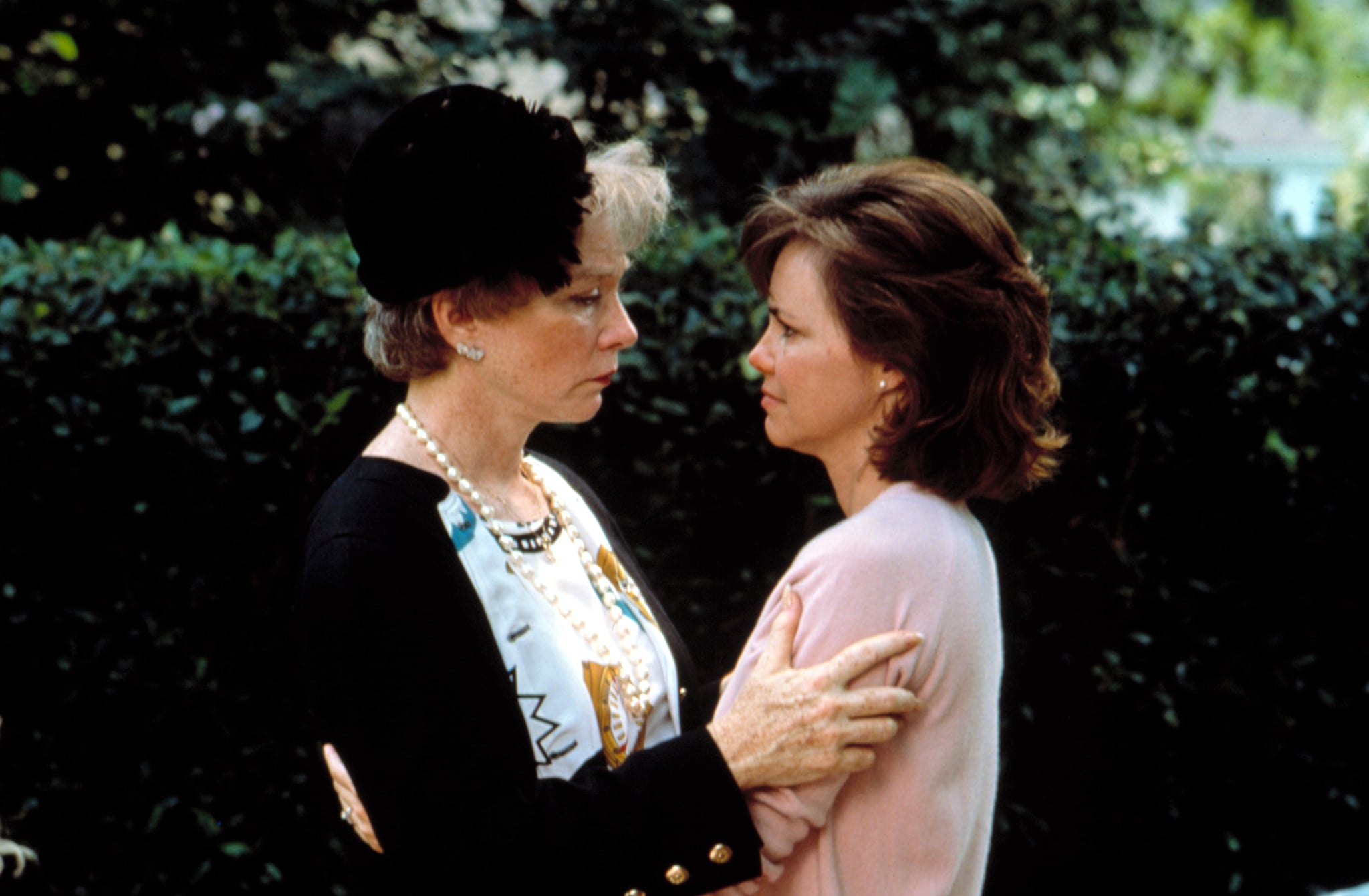 Sometimes life imitates art, and that might be the case with the strong female bond at the center of Steel Magnolias. It's now been 30 years since the release of the treasured film — which starred Sally Field, Julia Roberts, Dolly Parton, Shirley MacLaine, Olympia Dukakis, and Daryl Hannah — and the all-star cast still keeps in touch. "We check in with each other," MacLaine confirmed in a recent interview with People. She added, "Not all the time, but we know what we're doing."
The actress, who portrayed the ornery Louisa "Ouiser" Boudreaux in the film, went on to share some pretty fascinating behind-the-scenes tidbits. For example, Parton was a consummate professional, particularly when it came to dealing with the Louisiana heat. "She was the only one who didn't complain about the heat. And she was the one wearing the 10 inch heels and the waist cincher of 18 inches," MacLaine recalled. "And she never complained about a thing. And a wig that was huge!"
MacLaine also said she knew Roberts would go on to be a star, despite Steel Magnolias being one of her early projects. Recounting an initial rehearsal, MacLaine said, "The way she walked into the room and sat down and said hello . . . I got up from the table and called my agent before we even started to rehearse. I said, 'There's a woman here and she's going to be a huge star. You should handle her.'" She added, "She was amazing. The energy that she had just walking into the sound stage." Well, she sure called that one.