Is Sophia in Orange Is the New Black Season 7?
The OITNB Finale Gives Us a Final Farewell to Our Favorite Inmates — Including Sophia!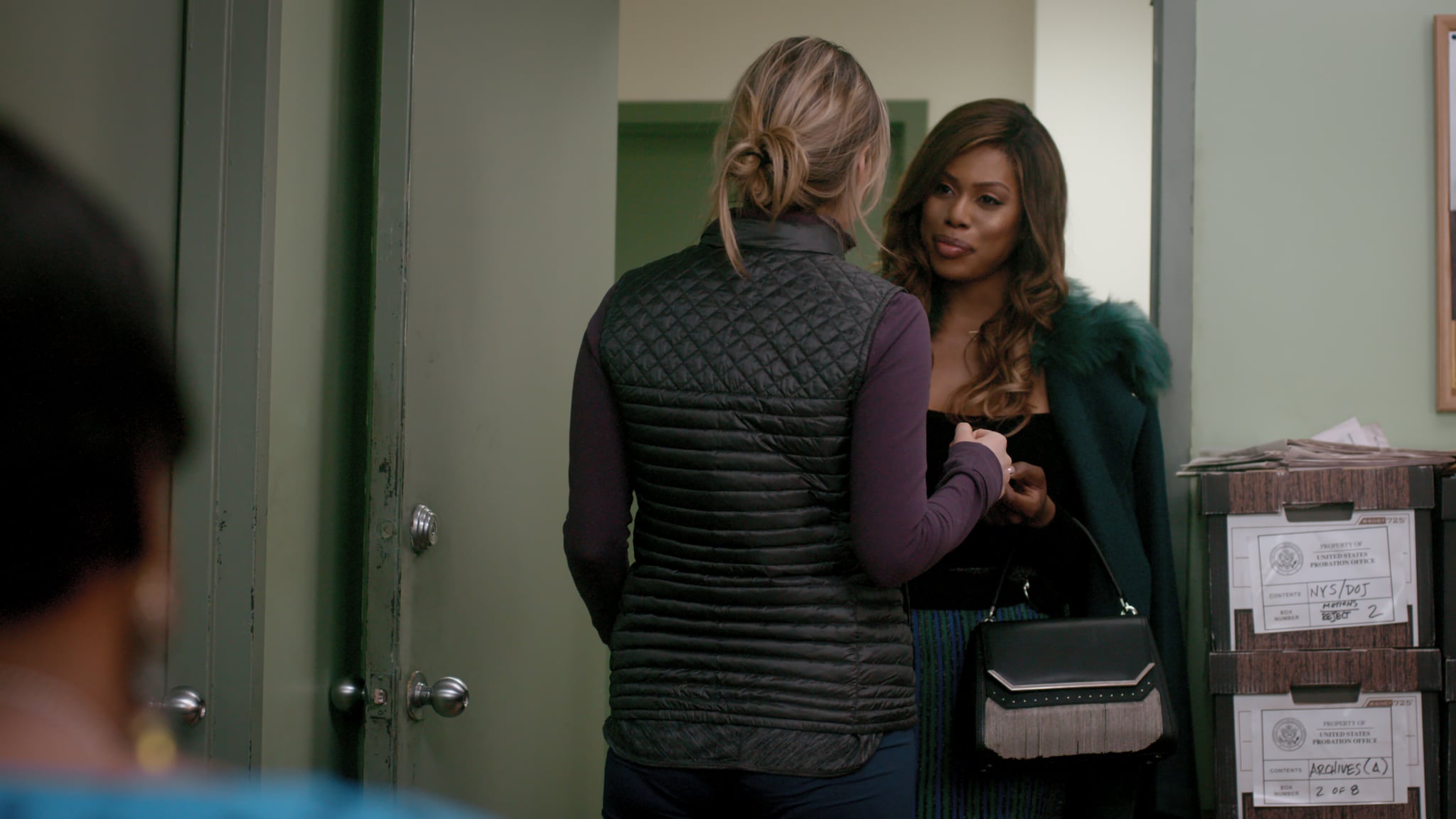 Warning: spoilers ahead for Orange Is the New Black!
Sadly, not every character we've grown to love in Orange Is the New Black is in season seven. Well, that's not true. For the most part, we get to see almost all of the characters at the very end of the season when they break the fourth wall to say goodbye. You might be wondering where Sophia Burset (Laverne Cox) falls in the mix. She has a noteworthy ending in season six, and we suspected that she wouldn't appear in the final season, but, luckily, she did.
We first see Sophia as Piper Chapman (Taylor Schilling) is leaving her parole appointment. Sophia is walking in because she has the same officer assigned to her. In her true sarcastic form, she cracks a joke about how Piper looks basically the same as when she was in prison. Even when she was in Litchfield Penitentiary, Sophia made it a point to have her hair and (makeshift) makeup done. As she put it, she worked hard to become who she is. Sophia gives Piper her card and offers to fix her up, since she owns her own salon, Vanity Hair by Sophia. A bit of an upgrade from doing hair in Litchfield in exchange for commissary, right?
Piper takes Sophia up on her offer in episode 11, because she's attending a fancy gala with the new woman in her life, Zelda.
"I'm so glad that you're doing what you love," Piper says as she's sitting in the chair.
"You should be, because I'm about to fix your situation," Sophia responds.
The last we saw, there were some problems between Sophia and her wife Crystal (Tanya Wright), and Sophia and her son Michael (Michael Rainey Jr.). The time apart, plus everyone still getting used to Sophia's transition, didn't help the relationships. However, there is no update given in season seven.
Sophia had it rough in Litchfield, but at least the settlement she received after being mistreated in prison was used to start her own salon. Don't you just love a success story?