Stranger Things Eleven Bleeding Nose Candle
This Stranger Things Candle "Bleeds" to Look Exactly Like Eleven, and We're Obsessed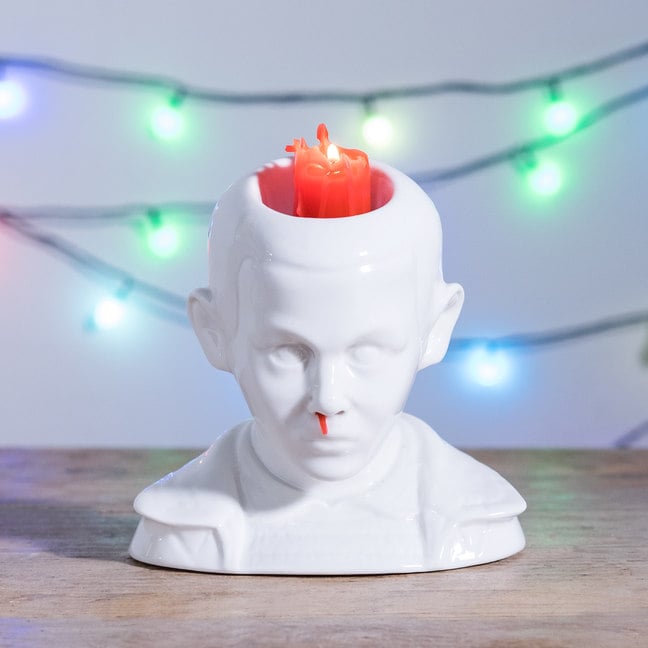 If you're already having Stranger Things withdrawals since you binged the entire second season last weekend, we have great news. First of all, you're definitely not alone. Second, we found the perfect way to bring the power of Hawkins right into your home with this Eleven Bleeding Nose Candle. It's a little creepy, but it's also f*cking awesome. UK-based store Firebox is calling it "possibly the strangest thing we've ever created," but for $40 it's worth every penny.
The white ceramic candle is dressed like a season one Eleven in her infamous ensemble of a blue jacket over the pink collared dress, except instead of a blond wig from the basement costume bin, the red candle goes right into her ceramic skull. As the candle burns, the red wax drips down her nose as if she's exerted her telekinetic powers and is having a nose bleed. Superfans of the Upside Down have been quick to call out that the blood comes out from the wrong nostril in the photo, but the wax actually drips down both nostrils, as the website described.
Bloody Eleven comes with two red candles and a "nose picker," just in case things get a little blocked up down there. Typically, we'd suggest Afrin, but that might not do the trick here . . .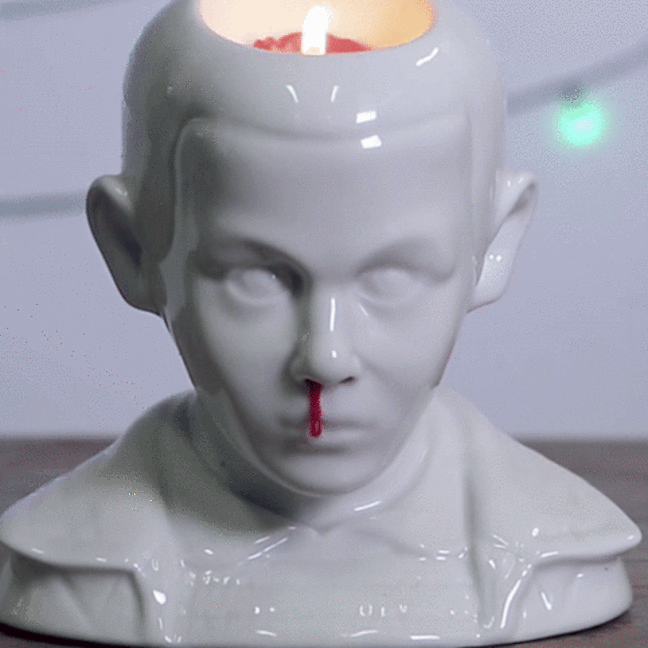 Obsessed? Eleven herself feels the same way. Millie Bobby Brown tweeted about how cool this candle is, so let's just all go ahead and add it to our carts. It's currently available for preorder and expected to ship mid-December. Aaaaand just like that, we've found the perfect holiday gift!