True Story Behind Rogue One: A Star Wars Story
The Real-Life Inspiration Behind Rogue One: A Star Wars Story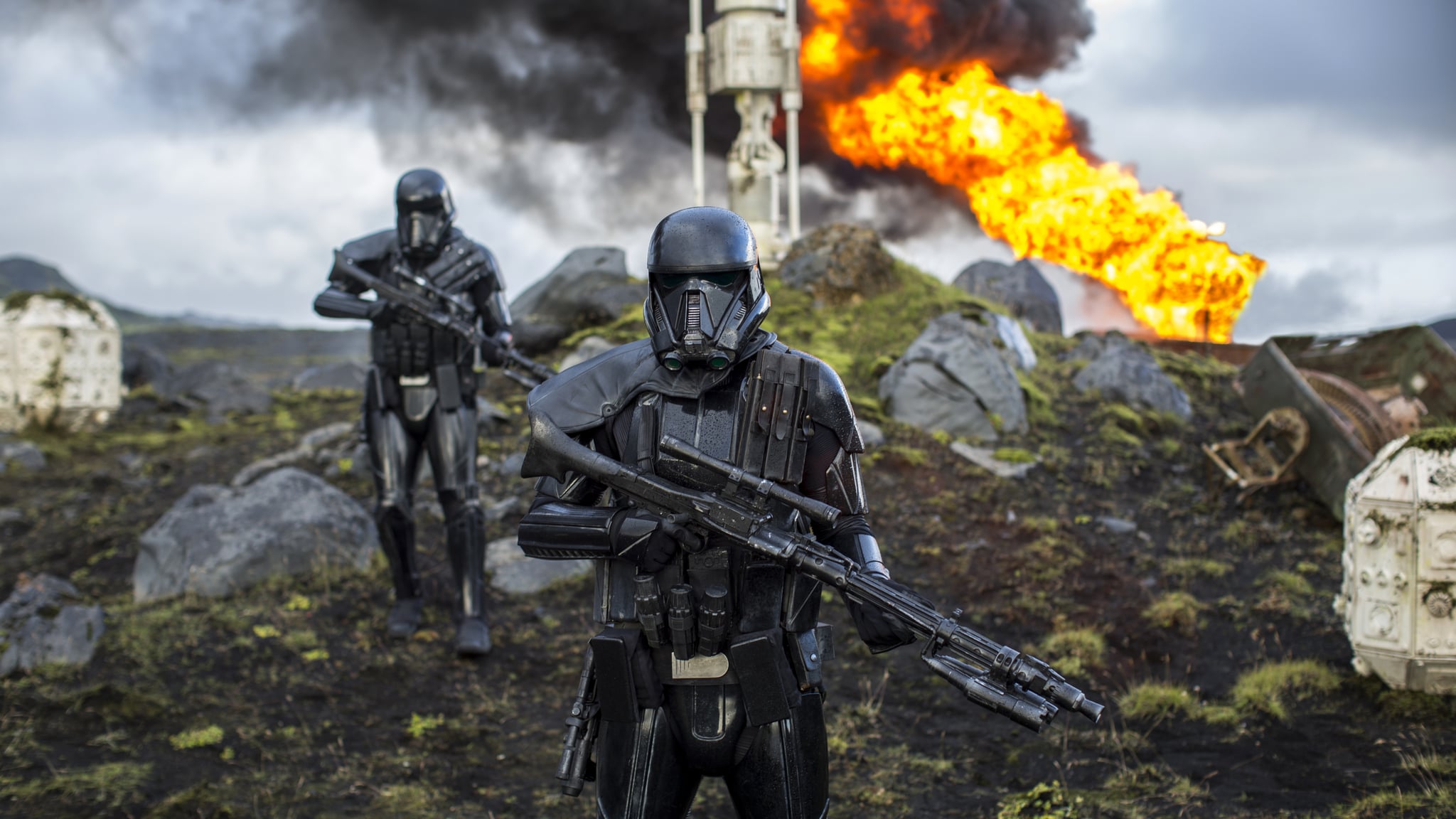 During press rounds for Rogue One: A Star Wars Story, director Gareth Edwards often discussed how his movie differs from the Skywalker family saga in Star Wars Episodes I through VII. Speaking to Collider, Edwards explained how the design team took real images from the Vietnam War, Middle East conflicts, and World War II and edited Star Wars iconography, such as rebel helmets for the soldiers, in these pictures. They pitched Rogue One to Disney as a "documentary embedded in a war zone," which was given the green light.
Even more interesting is the connection between the origins of Rogue One's story and the software used to edit the real-life war photos: John Knoll. Last month, Wired took an in-depth look at Lucasfilm's chief creative officer and senior visual effects supervisor. As a 15-year-old who built models of World War II fighters, he cold-called Industrial Light & Magic, Lucasfilm's visual effects company, and talked his way into a tour. After graduating from film school, he landed a job at the company he had admired. While working as a camera operator, Knoll and his brother developed Photoshop as a hobby, ultimately selling the program to Adobe. Years later, Photoshop would enable Edwards to successfully sell Disney executives on his creative vision for Rogue One.
Knoll's connection to the movie doesn't end there, however. Known for his work on movies like The Abyss, where he used Photoshop to help create the groundbreaking pseudo-pod effect, Avatar, and the Star Wars prequel trilogy, Knoll had long imagined the story of the rebels who stole the Death Star plans, immortalized in the opening crawl of 1977's original Star Wars. After Disney acquired Lucasfilm and a prospective slate of standalone movies was announced, Knoll shared his fan fiction for an A New Hope prequel with fellow Lucasfilm employees throughout the company. Ultimately his colleagues convinced him to pitch it to the boss, Kathleen Kennedy. His idea earned Knoll a story credit on Rogue One, which also lists him as an executive producer and visual effects supervisor.
As effects supervisor, the boy who built models of World War II fighters was charged with overseeing the scaled and digital modeling of the Imperial and Rebel fleets, then determining the visuals that will relate a deadly space battle between these two in Rogue One. No detail is left unimagined, with his staff using books like Incredible Cross-Sections of Star Wars: The Ultimate Guide to Star Wars Vehicles and Spacecraft as resources. In advertisements for the movie, fans of the Star Wars' animated shows have already spotted an Easter egg in the battle scenes: the Ghost, a Millennium Falcon-like ship used by the rebel team in Star Wars Rebels.