What Is Catch-22 on Hulu About?
Everything You Need to Know About Catch-22 Before You Catch the Series on Hulu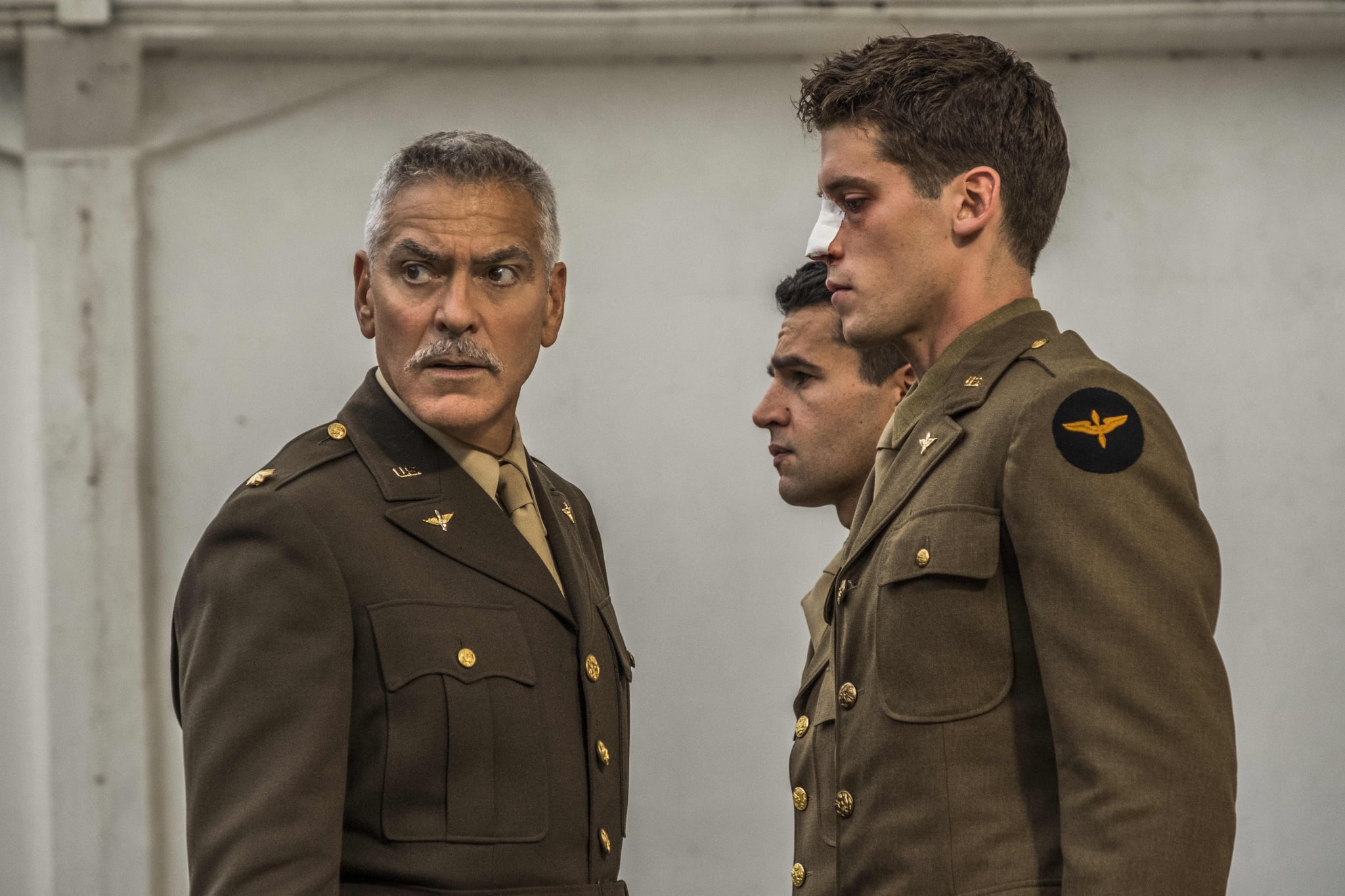 You've probably heard an example of a "catch-22" before, but if you were one of the few high school students who wasn't assigned to read Joseph Heller's satirical 1961 novel that inspired the phrase, here's the gist. Taking place during World War II, Catch-22 follows a US Army Air Forces bomber named Captain John Yossarian and his fellow airmen while they are based on an island in the Mediterranean. The pilots all desperately want to be sent home, but unfortunately, they're all caught in a no-win situation because of an implicit military rule called Catch-22.
According to the rule, a pilot deemed crazy is not fit to fly a plane and should be sent home. One can only be deemed crazy by the army psychiatrist through a medical evaluation. Requesting a medical evaluation implies that the pilot is sane enough to be self-aware. Here's the real issue: if Captain Yossarian and the other airmen continue to fly, they just might turn crazy as a result, because only a crazy person would willingly fly towards a bunch of enemy planes, right?
Now, Heller's classic is returning to confound more audiences as an original series on Hulu. A teaser has already dropped, and it's transporting us back to high school lit class in the best way possible. Here's everything we know about the upcoming series so far (and try not to overthink it too much).
The Cast
Best known for playing Charlie Dattolo in HBO's Girls, the handsome Christopher Abbott is starring in the series as John Yossarian. Bloodline's Kyle Chandler costars as sadistic group commander Colonel Cathcart (though the role was originally supposed to have been played by George Clooney), and House's Hugh Laurie plays the elusive Major de Coverley.
Though he decided not to take on Cathcart, Clooney will still be directing, producing, and taking on the smaller role of Lieutenant Scheisskopf, the training unit commander. The other executive producers working alongside Clooney include his frequent collaborator Grant Heslov, as well as Luke Davies, David Michod, Richard Brown, and Steve Golin.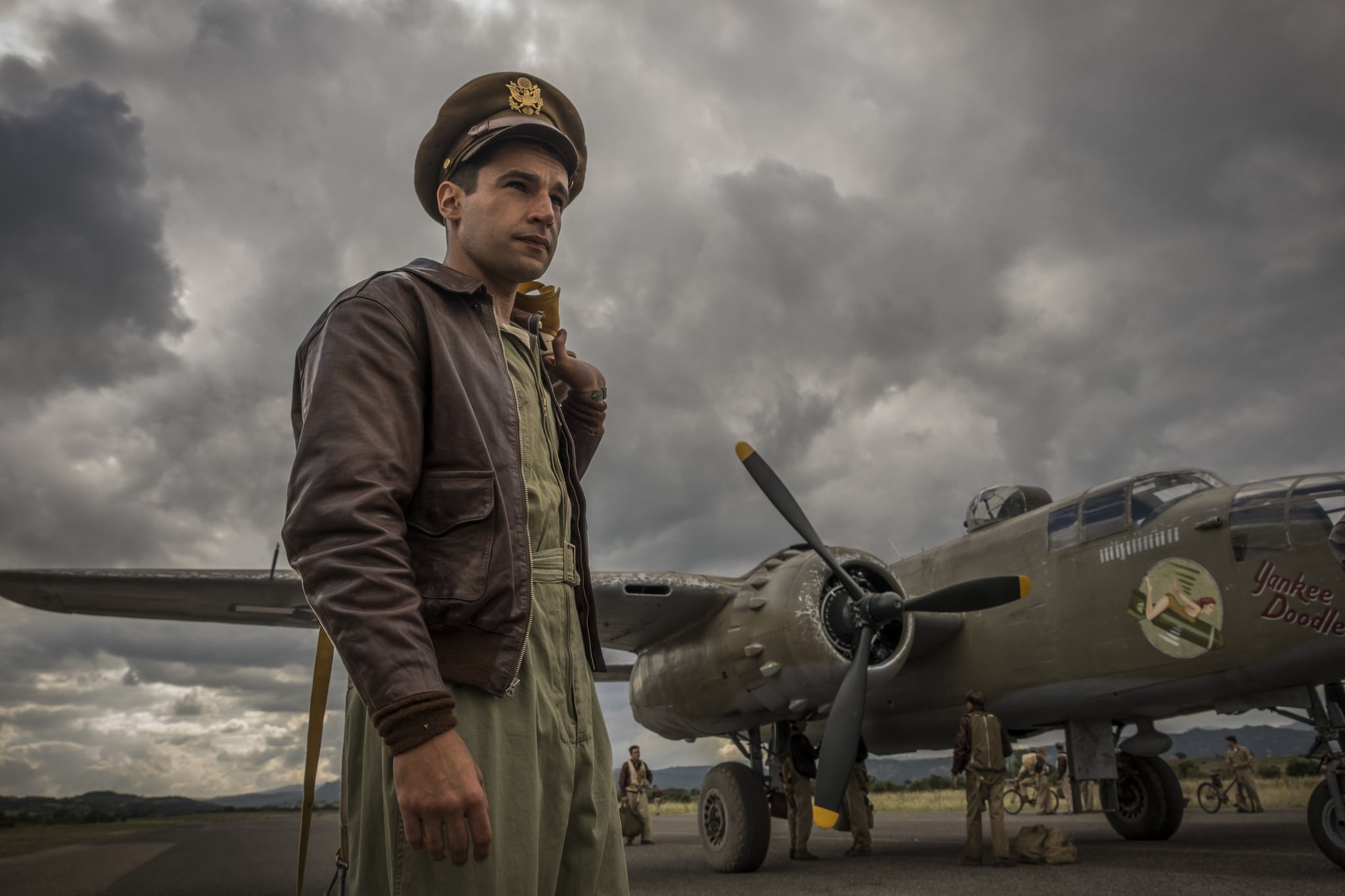 The Plot
Just like Heller's novel, the series will revolve around the sneaky Yossarian and his attempts to scheme his way out of the air force. As the army keeps increasing the number of missions that the pilots must fly before they can complete their service, Yossarian grows increasingly eager to evade his assignments. For him, the real enemy is not all of the people trying to kill him, but the lose-lose bureaucracy of the Catch-22 rule.
Even though Yossarian believes that a pilot who willingly takes on dangerous combat missions is insane, Catch-22 says that a pilot who recognizes the danger is a rational thinker and therefore fit to fly. See his conundrum? The limited-run series will follow him as he tries to work around this rule, while also butting heads with men like Colonel Cathcart, Major de Coverley, and Lieutenant Scheisskopf.
The Premiere Date
Hulu has set Friday, May 17 as the premiere date, with all six episodes available to stream at once. Consider our weekends cleared for binge-watching.