What Does Cersei Do in the Game of Thrones Season 6 Finale?
Game of Thrones: How Cersei Pulls Off the Ultimate Revenge Plot in the Season 6 Finale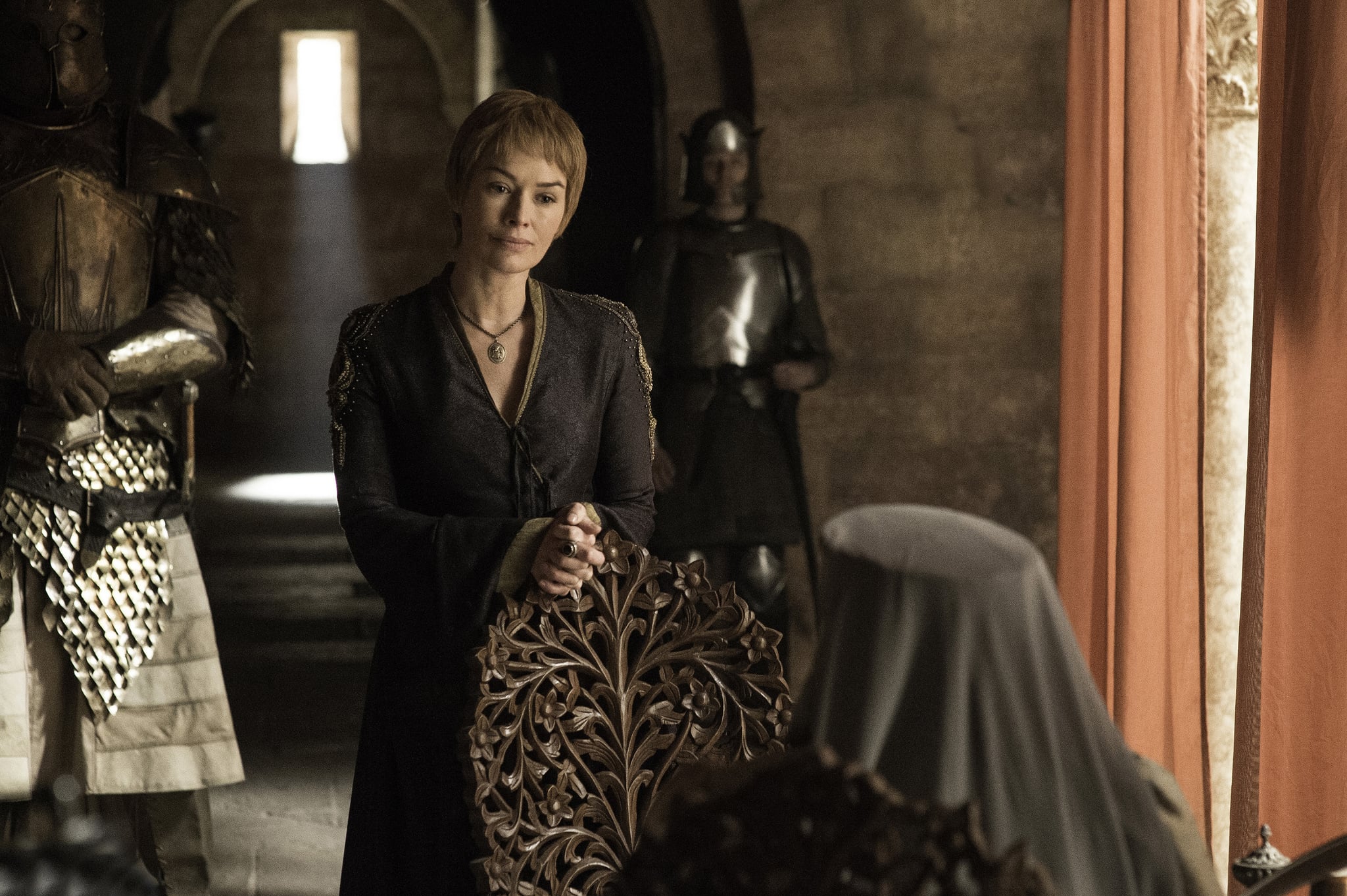 Cersei has had a pretty hard time on Game of Thrones lately due to the Faith of the Seven. She is beaten, forced to confess her sins, and do a walk of shame naked in front of the whole kingdom. But knowing Cersei, she wouldn't take any of this lying down. The former queen is all ready to have her trial by combat with the Mountain. However, the Faith of the Seven see right through it and change the trial to having them judge her fate. So in the season finale, we should have known that Cersei would just kill everyone. Here's how it goes down.
Instead of going to the Sept for her trial, Cersei stays in her room. Knowing the Faith (and the Tyrells) would be in the Sept, she had a trail of wildfire leading to it underground and three candles burning to set off the fire.
The plan works perfectly and essentially the whole building is bombed, killing not only the Faith of the Seven, but Queen Margaery, Loras Tyrell, and many others.
There is one thing Cersei, however, doesn't foresee: her son, Tommen, watches all those people be killed, including his wife, and decides to kill himself by jumping. Be careful what you wish for, Cersei! Now she is the queen and holder of the Iron Throne. Chances are her kingdom won't be so happy with her knowing what she did.