What Happened Between Luke S and Luke P on The Bachelorette?
The Bachelorette: How Luke P. and Luke S.'s Feud Came to a Dramatic Close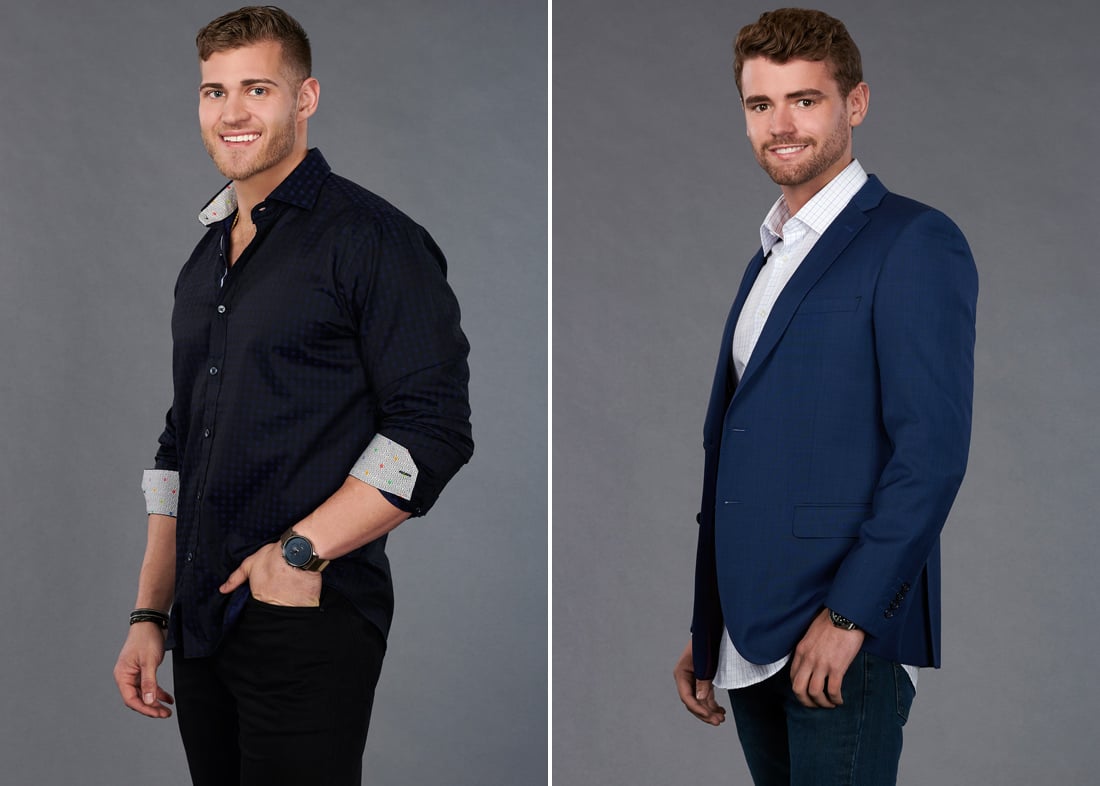 The Bachelorette is in full swing, and one of the dramatic moments so far has been the feud between Luke S. and Luke P. While most of the men have already had problems with Luke P., claiming he's not being real and his feelings for Hannah are not genuine, things got especially heated between the two Lukes during a group date during episode four.
Why Did Luke P. and Luke S. Start Feuding?
As the men played rugby for a group date, Luke P. and Luke S. had a scuffle on the field. While the encounter wasn't captured on camera, many of the guys said that Luke P. "body-slammed" Luke S. on the ground after getting super competitive during the game. Even though Luke P. apologized, saying it was only "self-defense," Luke S. clearly wasn't having it.
As the evening progressed, Hannah pulled Luke P. aside to discuss what happened. During their conversation, Luke P. claimed that Luke S. tried to swing at him before he threw Luke S. on the ground in self-defense. In addition to talking about what happened on the field, he also questioned Luke S.'s motives in the competition, adding that he is constantly talking about his "brand" and tequila business, but not about Hannah.
Clearly upset by what Luke P. told her, Hannah decided to pull Luke S. aside to get his side of the story. Naturally, Luke S. denied everything Luke P. said, but he also revealed that he isn't the only guy in the house Luke P. has problems with.
How Did Luke S. Confront Luke P.?
After chatting with Hannah, Luke S. decided to get things straight with Luke P. about his true motives in the competition. "I'm here for Hannah and don't you ever f*cking forget it," he said, before letting Luke P. know that he never wanted to see him again. Well, that's gonna be kind of hard seeing that they live in the same house, but I digress.

During the final rose ceremony, Hannah continued to question both of the men's motives. Luke S. eventually confronted Luke P. about the whole situation. "I plan on telling her that I do believe that you are here for the right reasons," Luke P. told Luke S. in front of the rest of the men. "Because guess what? She's questioning my character. And I didn't ever want her to ever be in a position like that with me. And so I totally understand how you feel."
What Did Luke P. Tell Hannah About Luke S.?
It seemed like Luke P. was finally going to turn over a new leaf and make things right with Luke S., and that's when things got really interesting. Instead, Luke P. did the exact opposite as he told Hannah that Luke S. told him to "put in a good word" for him.
"The last person I want to talk about right now is Luke S., but he came up to me asking me to put in a good word for him to you, which I have no business concerning myself with," Luke P. told Hannah. "But what I want you to know is, what I told you the other night about him, my opinion about him being here for the right reasons, although he tried to talk me into thinking that he is here for the right reasons, nothing has changed."
Why Did Luke S. Go Home?
After Luke S. told Luke P. off (yet again), Hannah pulled them both aside to get to the bottom of this, once and for all. When the two continued to argue with each other, it seemed like Hannah was finally at her wit's end as she left the room and Chris Harrison declared that the cocktail ceremony was over and they were going straight to the rose ceremony.
However, before the rose ceremony started, Luke S. pulled Hannah away one more time to talk one-on-one. Though we don't hear their full conversation, we do hear him warn Hannah to be careful before he sends himself home. Chris Harrison then enters the room and takes away a rose that was probably meant for Luke S. With Luke S. gone, Hannah decides to keep Luke P. after all during the rose ceremony. Although the feud between Luke P. and Luke S. is officially over, something tells us another one isn't too far behind.