What Is the Lizzie McGuire Reboot About?
Lizzie McGuire Will Be 30, Flirty, and Thriving in the New Disney+ Reboot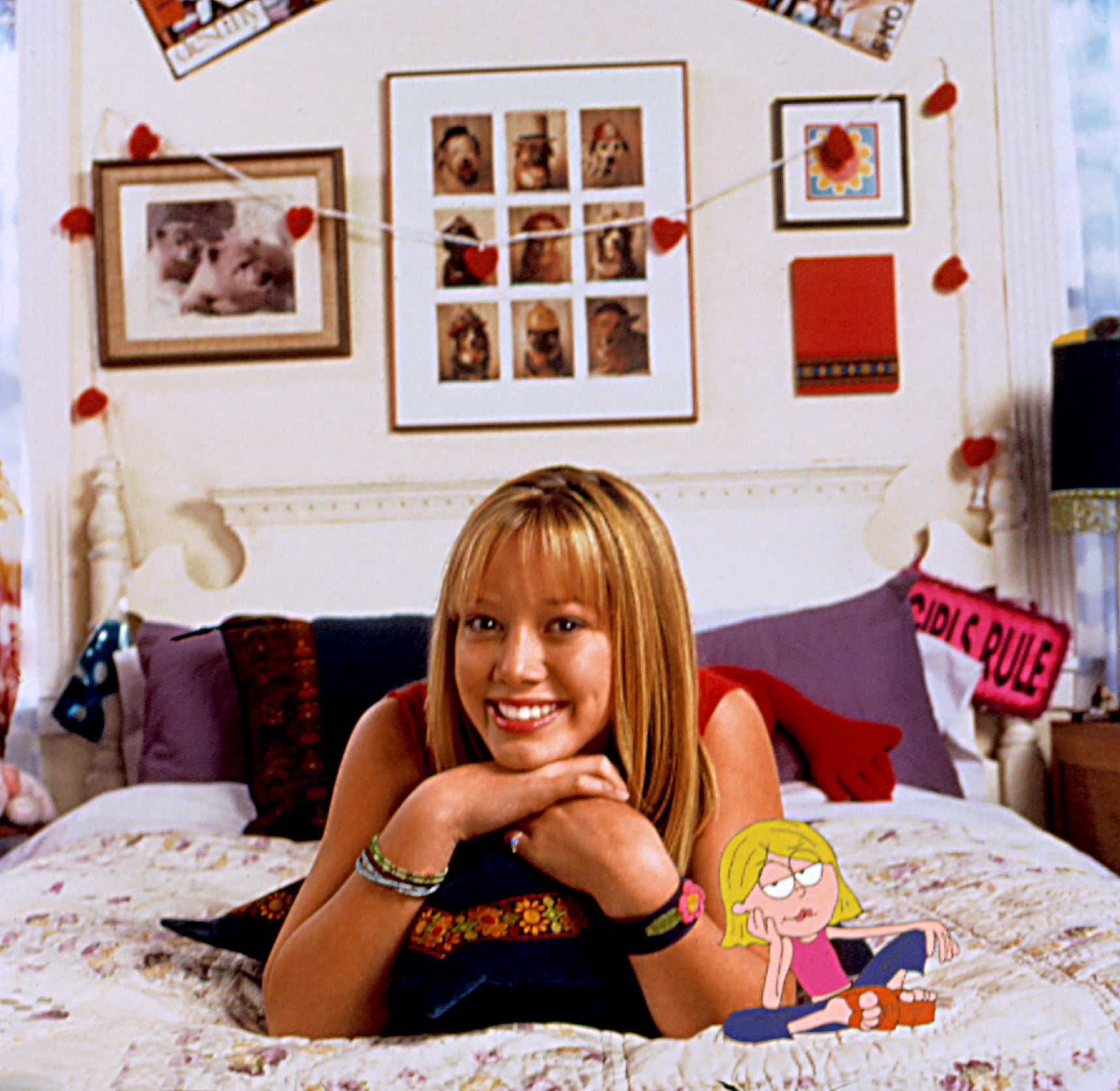 Everyone's favorite butterfly clip aficionado is returning to TV for the first time in over 15 years, and this is exactly what dreams are made of. As part of all the awesome programming coming to Disney+, Lizzie McGuire is hitting the small screen in a new reboot, with Hilary Duff reprising her role as the titular teen (who's now, of course, all grown up). As excited as we are to have the incredibly quotable series back in our lives, we also have an overwhelming number of questions. Did Lizzie and Gordo ever get together? Is Ethan Craft still hot? Does Lizzie still have an animated alter ego who wears orange platform sandals, jean capris, and a pink tank top? We need answers, people!
Filming hasn't started for the series yet and it's still in development, but we do know that the show will pick up with Lizzie on the cusp of 30. "The conversations have gone on for a couple of years and the timing just didn't seem right and now Lizzie is turning 30," Duff explained to People, later adding, "I think it's the right time to set back in and have her go along with you in your 30s and all the fun times, and all of the big monumental moments, and all of the challenges that you're faced with." As much as we loved Lizzie at 13, we have a feeling that we're going to love her even more when she's 30, flirty, and thriving.
And though we always imagined Lizzie pursuing a career in fashion, the reality is pretty close: in the new series, Lizzie is living in Brooklyn, NY, and working as an apprentice to an interior designer. Duff even told Good Morning America exactly what viewers can expect from the first episode. As well as having her dream job, Lizzie will also have a pretty dreamy man in her life — though unfortunately, it doesn't sound as though that man is Gordo. "She has a gorgeous fiancé who is this chef at this cool Soho restaurant," she said. "She has a cute little apartment in Brooklyn and everything is going her way and she's celebrating her 30th birthday with all of her friends."
But if you believe she has a picture-perfect plan, then she's got you fooled, 'cause she only does the best she can. During her GMA appearance, Duff went on to reveal that Lizzie "gets some pretty big news at the end of the episode," but whether that news will affect her love life or her professional life (or both!) is unclear. The actress also told Entertainment Weekly and PeopleTV that Lizzie will only be an apprentice "at the start of the show" and that she "probably isn't going to stay [in New York City] for very long." But there will be some consistency in Lizzie's life: Duff confirmed to Variety that her sassy cartoon sidekick will also be returning and that, most importantly, animated Lizzie will have the same iconic outfit.
We don't know yet whether any other original cast members will be reprising their roles, but we do think Lizzie McGuire fans won't be disappointed. While Duff didn't reveal any specifics about the cast on GMA, she did imply that we might see some familiar faces. "There's a lot of surprises in store," she said, "and I think everyone's dreams are going to be fulfilled by going on the journey of the show." Hurry up and get here, 2020!