What Mental Health Issues Does Clay Have in 13 Reasons Why?
13 Reasons Why's Final Season Escalates — Then Finally Addresses — Clay's Mental Health Issues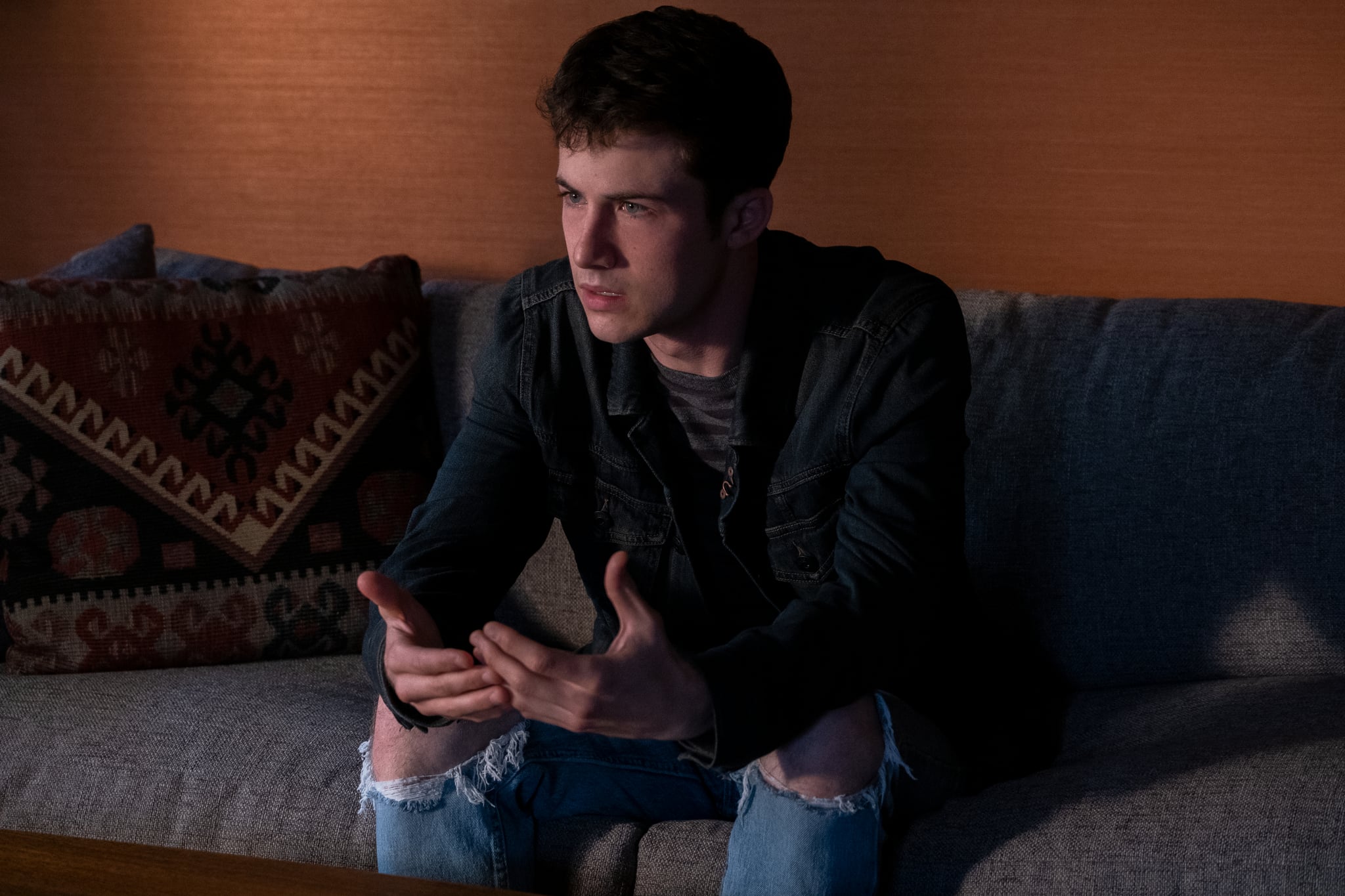 13 Reasons Why takes on a number of major issues in its final season, but one of the topics is a continuation of a storyline we've been following since season one: Clay's declining mental health. Though his health takes a major turn for the worse this season, there have been hints that he suffers from anxiety from season one when his parents ask him if he wants to go back on his medication after the death of Hannah Baker. They're concerned that his nightmares may be coming back and offer him the option of speaking to someone who isn't a parent: in this case, a therapist.
In season two, Clay starts having visions of Hannah, interrupting his attempts at intimacy with then-girlfriend Skye. It could be seen as distressing psychosis or obsession, but extreme grief can also distort one's mindset. Hallucinations of dead loved ones is a common phenomenon, even for those without a mental illness, and also with those experiencing PTSD. It can be a way the mind deals with an unexpected and overwhelming loss. Whatever the issue, it's clear by then that Clay is dealing with more than generalized anxiety.
Season three features an episode literally titled "There Are a Number of Problems With Clay Jensen," but we don't get any specific answers about his exact issues. Over the course of the season, we see him cycle through a range of extreme emotions including rage, but his anxiety mostly manifests in the relentless desire to protect his friends after Bryce's murder at the cost of his own sanity.
By the fourth and final season, Clay has a full mental breakdown as a result of a combination of troubling factors. Not only does he routinely have intense nightmares featuring the now-deceased Bryce and Monty, but he also hallucinates them during his waking hours. He receives phone calls in which the caller claims to know the truth about Monty, and his need to find the caller's identity isolates him from Ani and his friends. He is suspended from school after showing up at the Valentine's Day dance with a knife, and when he's allowed to return, he experiences feelings of paranoia, thinking people are talking about him when they're not.
"Going back to school after a two-week suspension was like coming back from war," he tells his therapist, Dr. Ellman. These therapy sessions finally provide us with some answers about what's going on with Clay. He confirms that he's suffering from anxiety and that trying not to feel anxious just makes things worse. However, it's not until later in the season that we learn the full extent of Clay's diagnosis.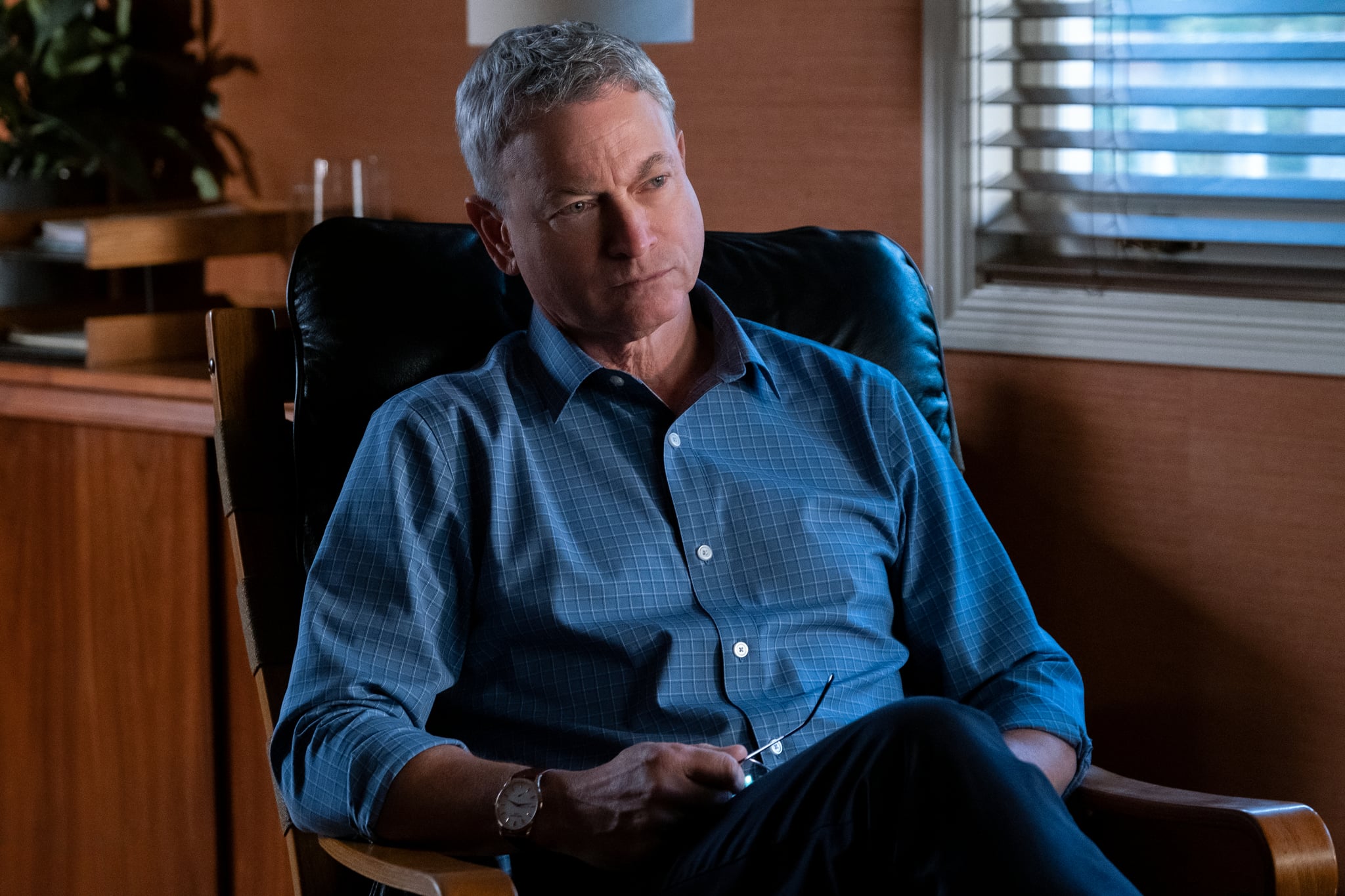 Following the school's active shooter drill, Clay screams at Principal Bolan and steals a gun from an armed guard. He is wheeled out on a gurney, and when the next episode begins, he's locked up in a hospital while his therapist explains to his parents that he had a breakdown of some sort. That breakdown is put into perspective at the end of episode eight, "Acceptance/Rejection," when Clay is confronted with footage of himself setting fire to Principal Bolan's car. He has no memory of doing it until this moment, when this memory and others come flooding into his consciousness. Suddenly, he realizes he's the one who spray-painted "Monty was framed" at school, locked up Jessica and members of the football team during the seniors' camping trip, and destroyed the school's security cameras.
Dr. Ellman confirms that Clay is dealing with dissociation, which, according to Mental Health America, is a "mental process that causes a lack of connection in a person's thoughts, memory and sense of identity." Though Dr. Ellman doesn't call it out specifically, it seems Clay has a form of the disorder called psychogenic amnesia, which is the inability to recall personally significant memories. His condition is likely triggered by all the personal trauma and loss he's dealt with throughout the seasons.
By the series finale, Clay comes clean to his classmates about suffering from anxiety and depression — "but mostly anxiety" — in his graduation speech. "Whatever happens, keep moving," he says. "Get through it. Choose to live. 'Cause even on the worst day, there are people who love you." While he's talking to his peers, it's clear he's really talking to himself, assuring himself that he can live through his anxiety and depression.
If you or someone you know would like more information on any of the mental health issues discussed here or in the show, visit Substance Abuse and Mental Health Services Administration's National Helpline or call the National Suicide Prevention Hotline for help and resources.
— Additional reporting by Maggie Panos