13 Reasons Why: Here's Where the Emotional Series Finale Leaves Everyone
The fourth season of 13 Reasons Why is a huge departure from where the show starts back in season one. No longer following the book by the same name, the fourth season delves deeper into mental health issues, drug use, and police brutality. Needless to say, it's a heavy season that brings the whole series to a close. While some characters get their happy endings after a tumultuous high school career, others aren't so fortunate. Find out where each of the main Liberty High students ends up as the Netflix series comes to an emotional close in the gallery ahead.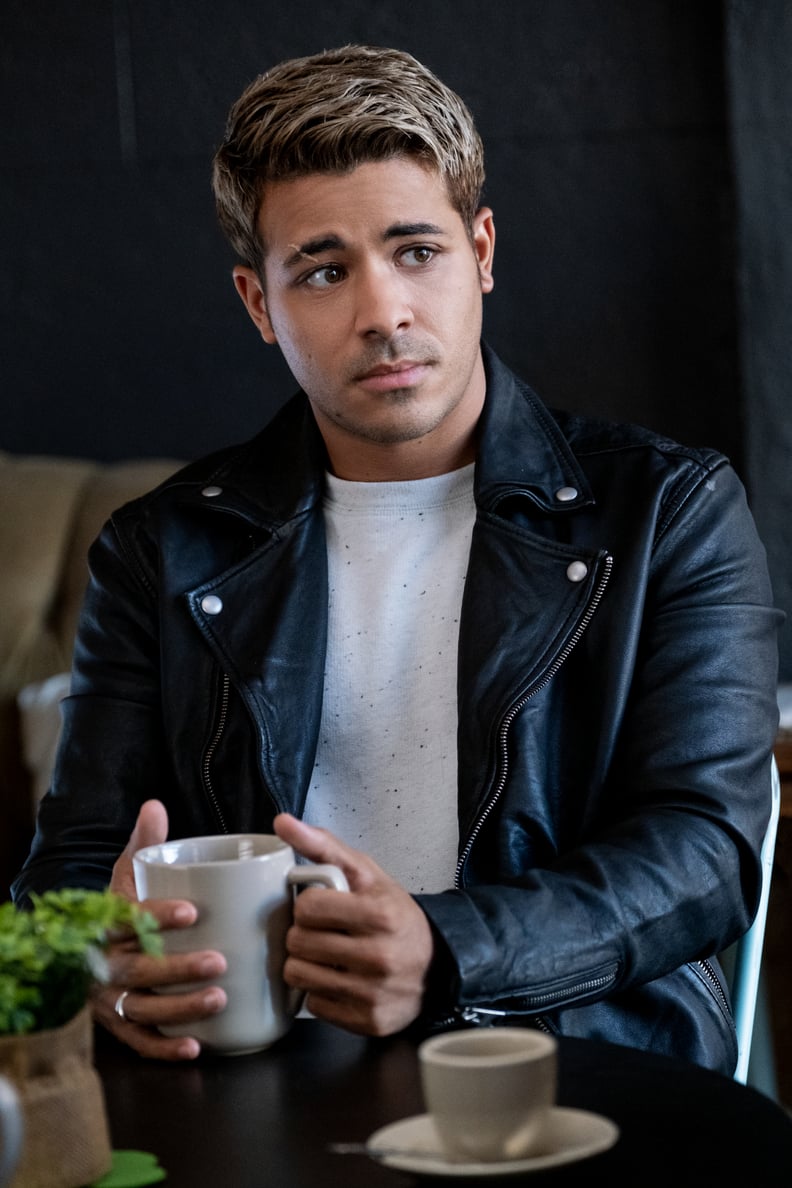 What Happens to Tony Padilla on 13 Reasons Why?
Tony spends the fourth season honing his boxing skills, which catch the attention of a school recruiter from Nevada. Tony insists he doesn't want to go to school because he has obligations at home, namely his garage. Caleb does everything he can to convince him to go to school, including calling Tony's dad and helping take over the garage. In the end, Tony decides to go to college in Nevada on a boxing scholarship.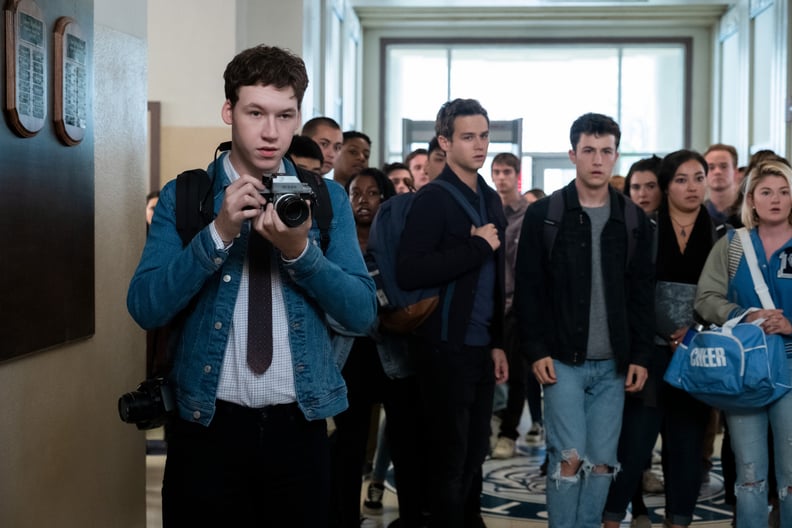 What Happens to Tyler Down on 13 Reasons Why?
Tyler stays on the good path this season after struggling so much in seasons past. His friends are worried for a while that he's going to crack and tell the police the truth about who killed Bryce, but Tyler remains loyal to his friends and never says anything. He also grows close with Monty's younger sister, Estela, during the school shooting drill, and they form a bit of a relationship. He even invites her to prom, and he's the first person Estela goes to when Jessica bestows the Hands Off leadership upon her.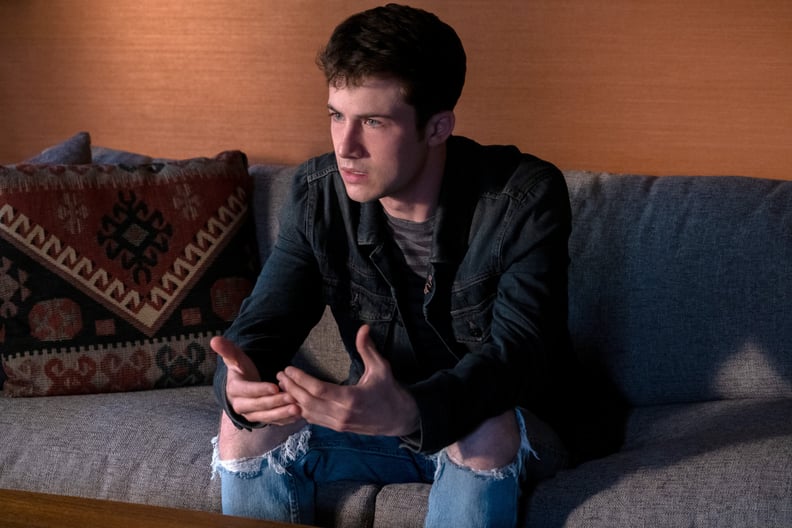 What Happens to Clay Jensen on 13 Reasons Why?
To say the fourth season is a whirlwind for Clay is an understatement. After all the trauma he's been through, Clay starts dissociating. He is seeing a shrink regularly but continues to go off the rails. He vandalizes the school, sets the dean's car on fire, and torments his friends, all while dissociating.
The school shooting drill lands Clay in the hospital's mental ward after he has a breakdown and starts waving a gun around, but he breaks out and goes to his therapist for help. He starts to get better and be supportive for his friends, and they choose him to speak at graduation.
Clay also breaks off his relationship with Ani, knowing he's not in a place for a relationship. His friendship with Justin grows closer and closer, with Justin even referring to Clay as his brother. Clay gets accepted to Brown University and ends the season on his way to Nevada to help Tony get settled in at school.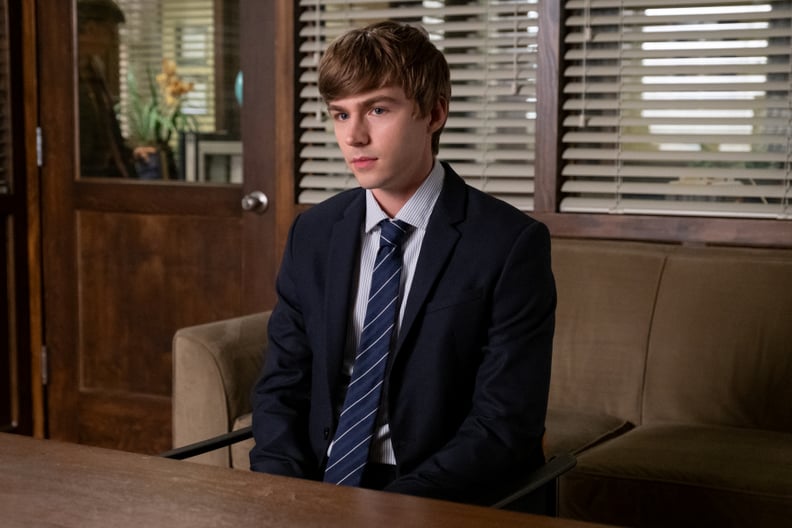 What Happens to Alex Standall on 13 Reasons Why?
Alex struggles with his sexuality in this season, first kissing Zach, who politely rebuffs him. He then spends some time with Winston, who falls in love with him, but Alex pulls away. Alex, like the others in their friend group, has trouble trusting Winston, knowing who he is and what he's trying to do in getting justice for Monty, on whom the group has pinned Bryce's murder.
After the school shooting drill, Charlie kisses Alex, and the two start dating, even winning the title of prom kings. Alex is accepted to UC Berkeley, and his parents are exceedingly proud. And after Alex spends all season wrestling with having killed Bryce and worrying he'll eventually be punished for it, the police department puts the case to rest. Alex also confesses to Winston about killing Bryce and telling him why — that Bryce had ruined everyone Alex loves. Winston hands over Bryce's tape to Alex and walks away from it all.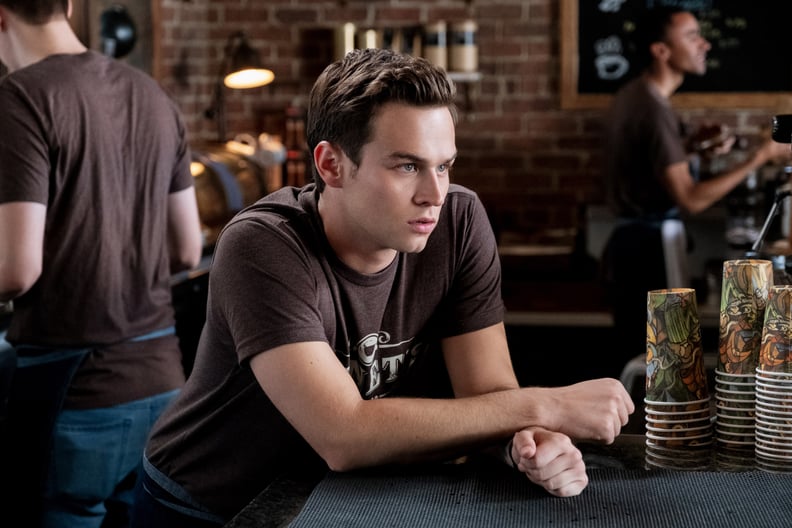 What Happens to Justin Foley on 13 Reasons Why?
Justin continues his redemption arc by going to rehab and getting clean. He puts effort into staying clean and applying for colleges. He's also still in love with Jessica, but she ends up dating Diego, another member of the football team.
After Justin's mom is found dead, seemingly due to drugs, Justin spirals and starts using again. Jessica tries to help him, but he pushes her away. However, he ends up going to Clay's parents to tell them he's been using but is trying to be better. He even removes himself from troublesome situations, including prom. At the last minute, though, he shows up at the dance in his tux to tell Jessica he loves her more than life. They dance among their friends, until Justin passes out.
He's rushed to the hospital, where a doctor tells the Jensens that as a result of his intravenous drug use and sex work, he's contracted HIV I, which has turned into AIDS. He dies in the hospital surrounded by friends and family, just before graduation.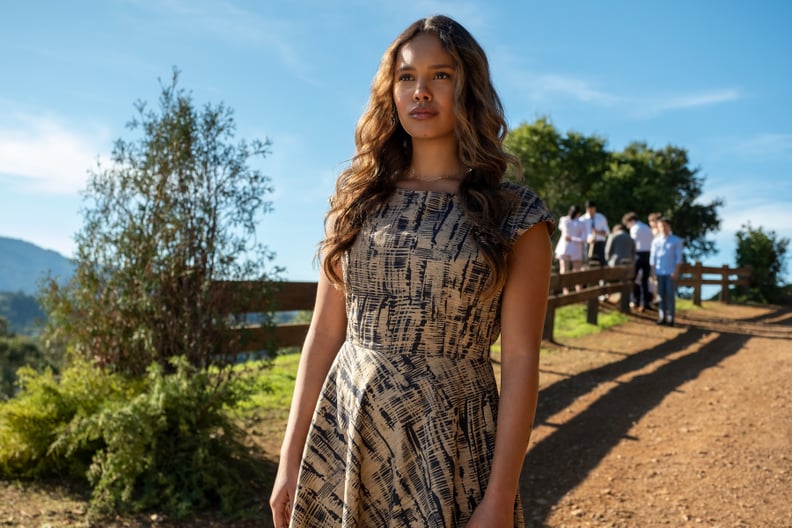 What Happens to Jessica Davis on 13 Reasons Why?
Jessica is torn between Diego and Justin but ultimately realizes how much she loves Justin. She also keeps fighting the good fight against the school's strict security measures (even though she helped put them in place in the first place), and she continues to lead Hands Off. She has a bit of a falling out with Ani, but after all the trauma they go through, they patch things up.
She gives her speech at graduation as class president, telling her classmates she's a one-issue president and that issue is love, because it's easy to do all the other things, but loving is hard and it's important. She can't leave the stage, though, without delivering her final message: "F*ck the patriarchy."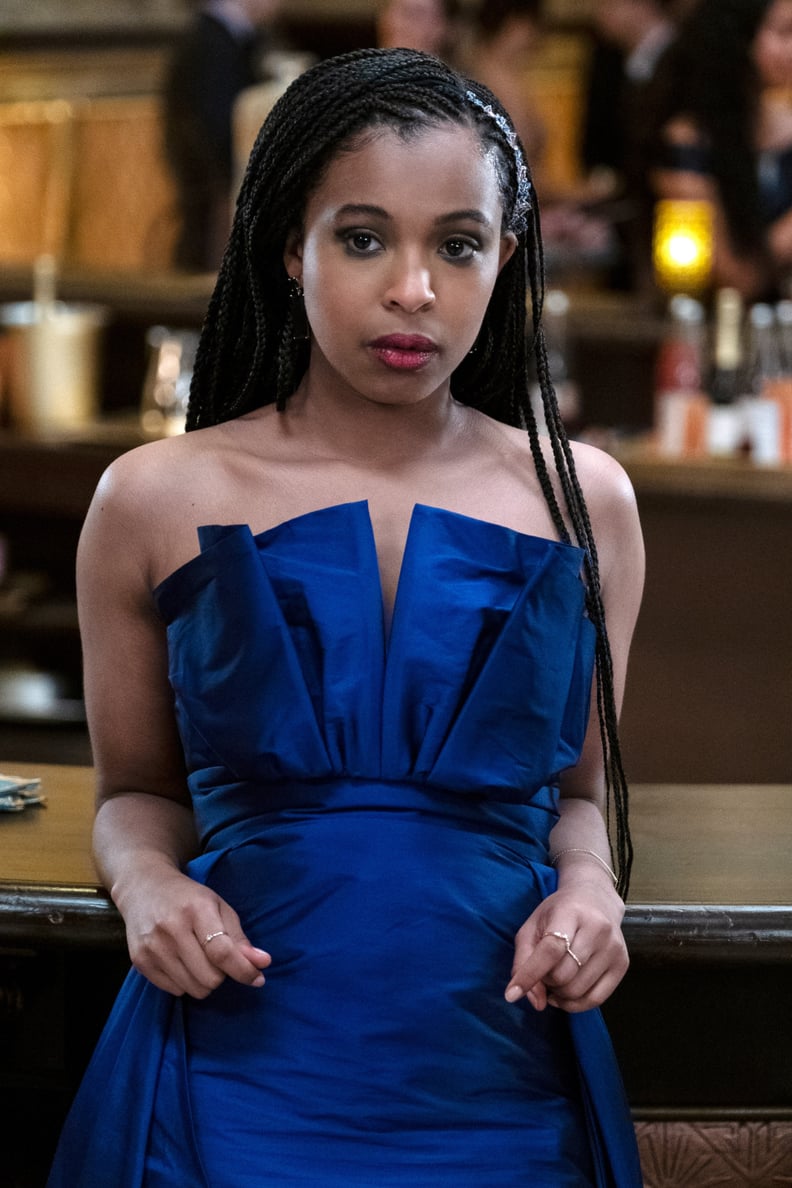 What Happens to Ani Achola on 13 Reasons Why?
Ani isn't around for a large part of this season, but she does move in with Jessica for a while. She also stands up for her when Jessica is being hassled for not taking a stand on the school's security measures. She clears things up with Clay after their breakup and decides they can be friends.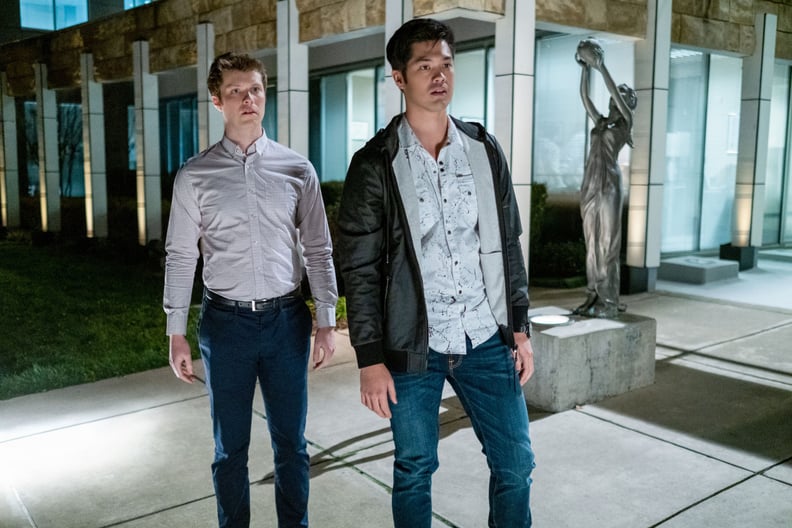 What Happens to Charlie St. George on 13 Reasons Why?
Charlie falls in love with Alex after becoming part of their friend group. The two are named prom kings, and Charlie proves himself to be an incredibly good person, sticking by his friends and supporting them however he can. He even helps convince Zach he needs to get inside the hospital to see Justin before he dies.
He sits with the Standalls at graduation to cheer on Alex and the rest of his friends and will no doubt remain the captain of the football team next school year.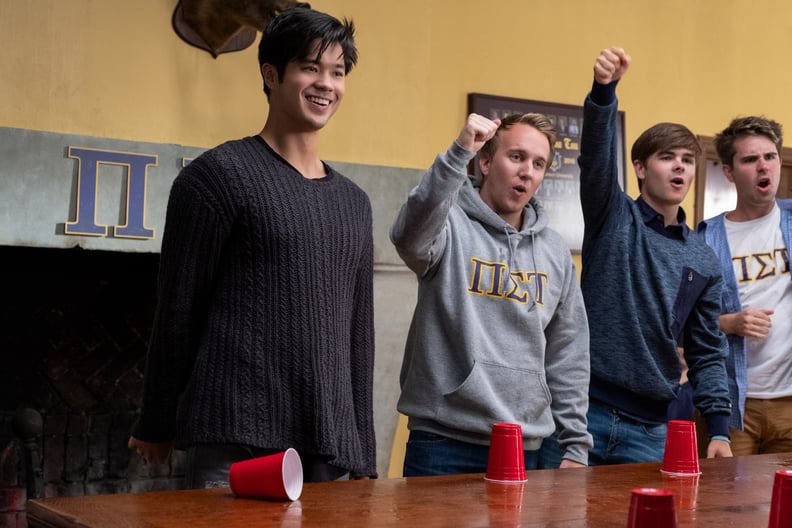 What Happens to Zach Dempsey on 13 Reasons Why?
Zach really struggles this season with drug use and school. He is drunk or high almost all the time and even brings an escort to prom. He tries to stand by some of his friends, but after Clay wrecks Zach's car — with Zach in the passenger seat — and leaves him there to run away, Zach has had enough.
Zach has a really hard time going to visit Justin in the hospital because it's the same place he watched his dad die, but he eventually makes it inside. He waits with the rest of his friends as Justin takes his last breaths.
Zach makes it to graduation and is offered a coaching job by Coach Kerba for next season, but he says in the end that he got into college to study music and will be doing that.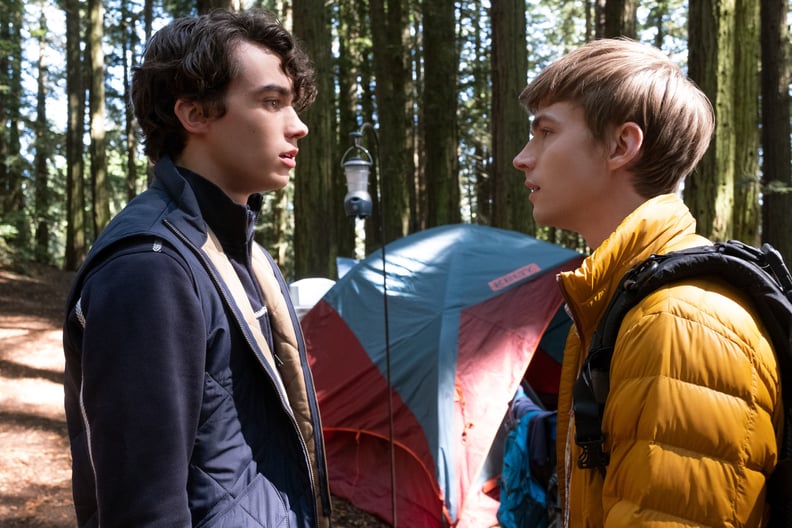 What Happens to Winston Williams on 13 Reasons Why?
Winston comes to Liberty High to get the answer to who actually killed Bryce so he can get justice for Monty. He inserts himself into the core friend group by first befriending Tyler and then falling for Alex, but he never quite makes it into the group.
He decides Jessica is the one who killed Bryce and tries to get someone to admit to him that he's right, but everyone keeps telling him he's wrong. He even threatens them with Bryce's tape, claiming Jessica had to have done it. Alex finally admits to him that he did it and Winston is welcome to do whatever he wants with that information.
In the end, Winston gives Bryce's tape to Alex, admitting that he loves Alex and is giving up on revealing the details of Monty's death.