What Are the Rules For the Best New Artist Grammy?
Inside the Strange Set of Rules For the Best New Artist Grammy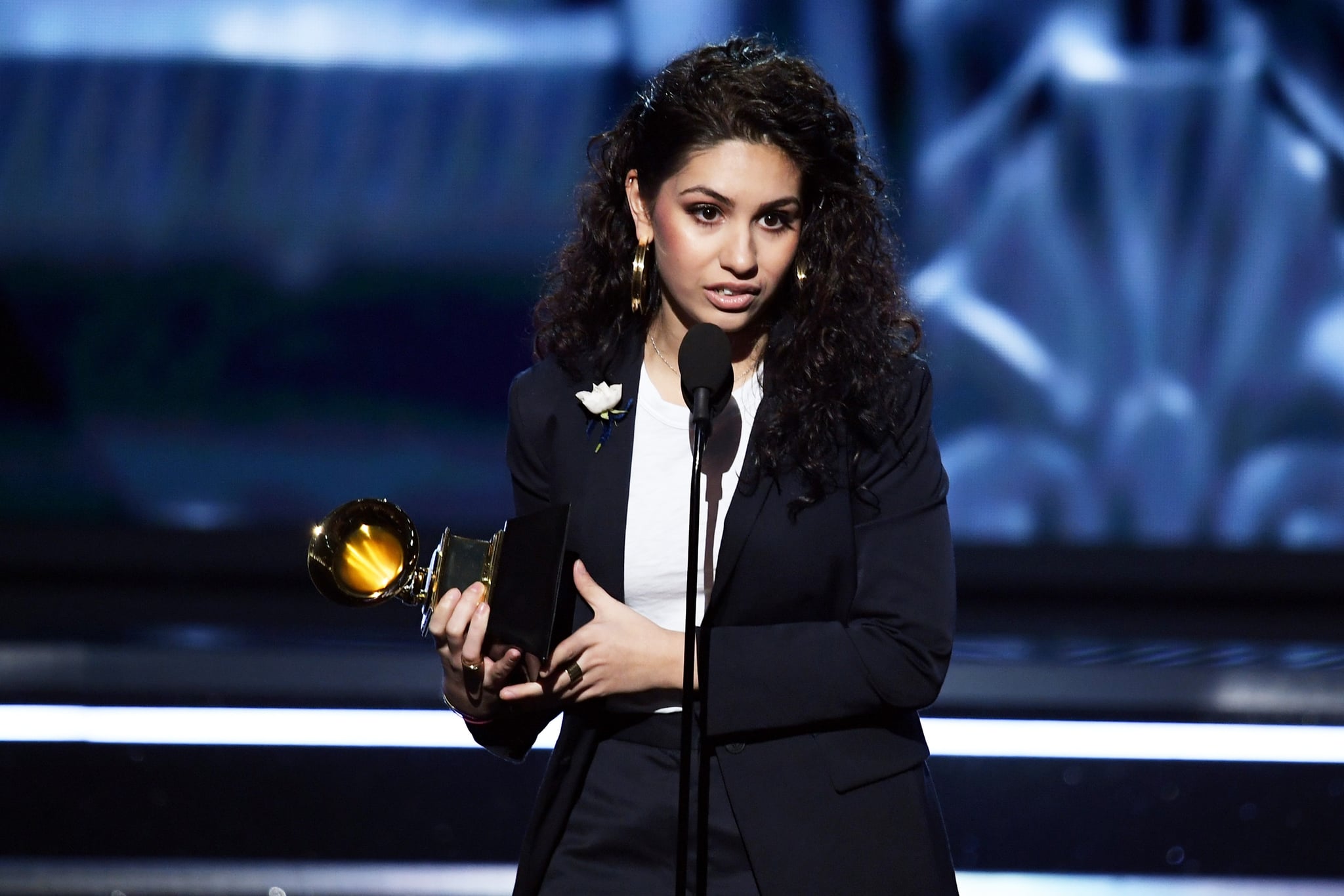 At Sunday night's Grammy Awards, Alessia Cara won best new artist. While it was incredible to see her take the trophy (especially since she was the only solo woman to win during last night's telecast), it's normal to feel confused by the distinction. I mean, don't get me wrong, Cara is great. But her debut album, Know It All, was released in November 2015. So why is she counted in 2018 as a "new artist," if this isn't her first year on the scene?
This isn't the first time we've seen a perplexing winner like this. One of the most notable examples of a not-so-new artist taking home the win is Bon Iver. Despite the fact that he released his first album, called For Emma, Forever Ago, in 2007, he ended up winning best new artist in 2012. By then, his grand introduction really had come out forever ago. Another peculiar example is Ed Sheeran, for though his premiere record + hit stores in 2011, he was nominated in 2014. In fact, he technically had been nominated for a song of the year Grammy in 2012.
So at this point, you must be thinking, "What the f*ck?" Luckily, one very confused fan stepped forward a few years ago, hoping to get some answers, specifically about Sheeran. Not only did the Grammys explain why Sheeran had been eligible for best new artist at the time, but they also explained the general rules:
"Our Best New Artist category probably has the most complicated set of rules of any of our categories. Essentially, a 'new artist' is defined for the GRAMMY process as any performing artist or established performing group who releases, during the eligibility year, the recording that first establishes the public identity of that artist or established group as a performer. A GRAMMY nomination in a performance category in a prior year disqualifies an artist from competing in this category, unless the nomination came from a single or a guest spot on another artist's recording, and the artist hadn't yet released a full album."
Given the fact that these rules are fairly nebulous — basically, the Recording Academy decides when you become "relevant" in the mainstream music industry — it absolutely explains some of the odder choices. Sheeran had been nominated for writing someone else's song, but not for his identity as a solo artist. And the same goes for the other aforementioned winners. There's also the fact that Grammys eligibility typically runs from Oct. 1 to Sept. 30, meaning an artist who debuted in October 2017 would still be eligible for a 2019 best new artist Grammy.
Now that we've cleared up that totally simple and not at all complicated selection process, do you have any other questions?