When Is On Becoming a God in Central Florida Set?
On Becoming a God in Central Florida Showrunners Set It in 1992 For a Few Reasons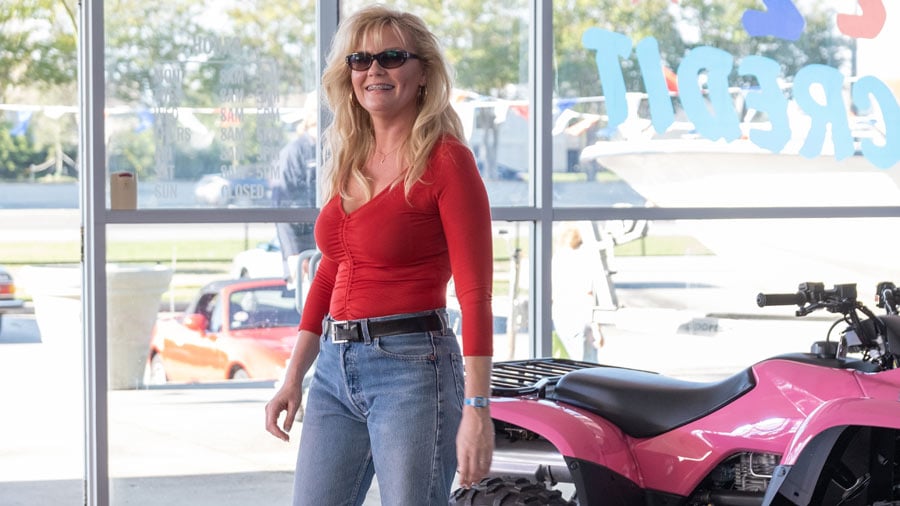 Showtime's new series On Becoming a God in Central Florida, features high-waisted, acid-wash mom jeans, big hair, and landline phones — so obviously, the show is not set in the present day (though it certainly could have been). In fact, the new Kirsten Dunst dramedy is set in 1992.
The place is "Orlando-adjacent." The Florida setting is just a fun feature of the show, allowing for quirky touches like water parks and alligators. But the early '90s setting is a distinct choice on the part of the creators, who always knew that was going to be the time period for the piece.
"It was the '90s from the start," creator Matt Lutsky told POPSUGAR at the 2019 TCA Summer press tour, "largely because in America, these kinds of [pyramid schemes] have moved away from external products to more of an idea. But in the 1990s, it was still much more present in the everyday life of corporate America."
What Lutsky is referring to is the "multilevel marketing company" that Krystal Stubbs (Dunst) finds herself getting sucked into, trying to game the pyramid scheme for herself after her husband dies unexpectedly. The creators see these pyramid schemes as something that was much more acceptable 25 years ago, mostly because of the lack of internet.
"There were doctors and lawyers and dentists and people who owned a Ski Doo shop — it was still OK for people to navigate these kinds of worlds because the internet didn't exist yet in a way where you could just Google 'What is this thing?'" says Lutsky.
They also thought a lot about how the 1990s were an unusual time for American culture, as we moved toward the new millennium with people starting to feel like this was as good as things were going to get.
"In the '90s, there was this kind of end-of-history belief that we've arrived at what our culture and our society — this is what it's going to be like moving forward, so we don't need to keep trying to make it better, let's just try to maintain this," said co-creator Robert Funke. "And I think a lot of what we see in our political situation and our economic situation now comes from that kind of misguided sense of, 'we've arrived at what's best for the most people, now we just need to defend it as much as possible.' So that sense of hope and that sense of 'this is the new millennium and everything's going to be cool from here on out' . . . it all plays into the American dream that we're writing about."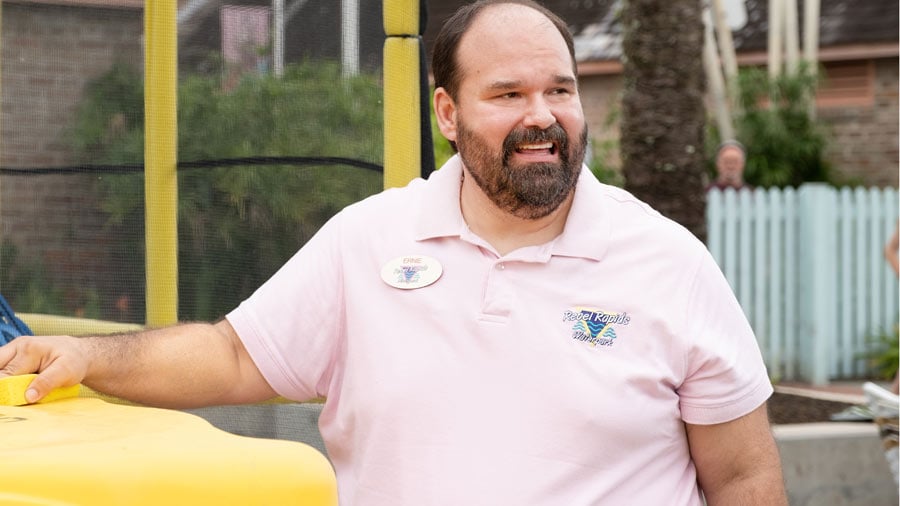 Finally, they did take a little bit of inspiration from their childhood TV of the 1990s, specifically when it comes to Ernie Gomes (Mel Rodriguez), Krystal's neighbor and friend who seems a little out of place in this world of get-rich-quick schemes.
"Matt and I, we're '90s kids and there's a way specifically the world on television was depicted in the '90s. Like the character of Ernie, [who] we sometimes talk about as a guy who should have been on the TGIF lineup," says Funke. "And without anyone telling him, he arrived in a Showtime show and doesn't know how to deal with that."