When Is On My Block Season 2 on Netflix?
Still Upset About On My Block's Shocking Cliffhanger? Don't Worry — Season 2 Is ALMOST Here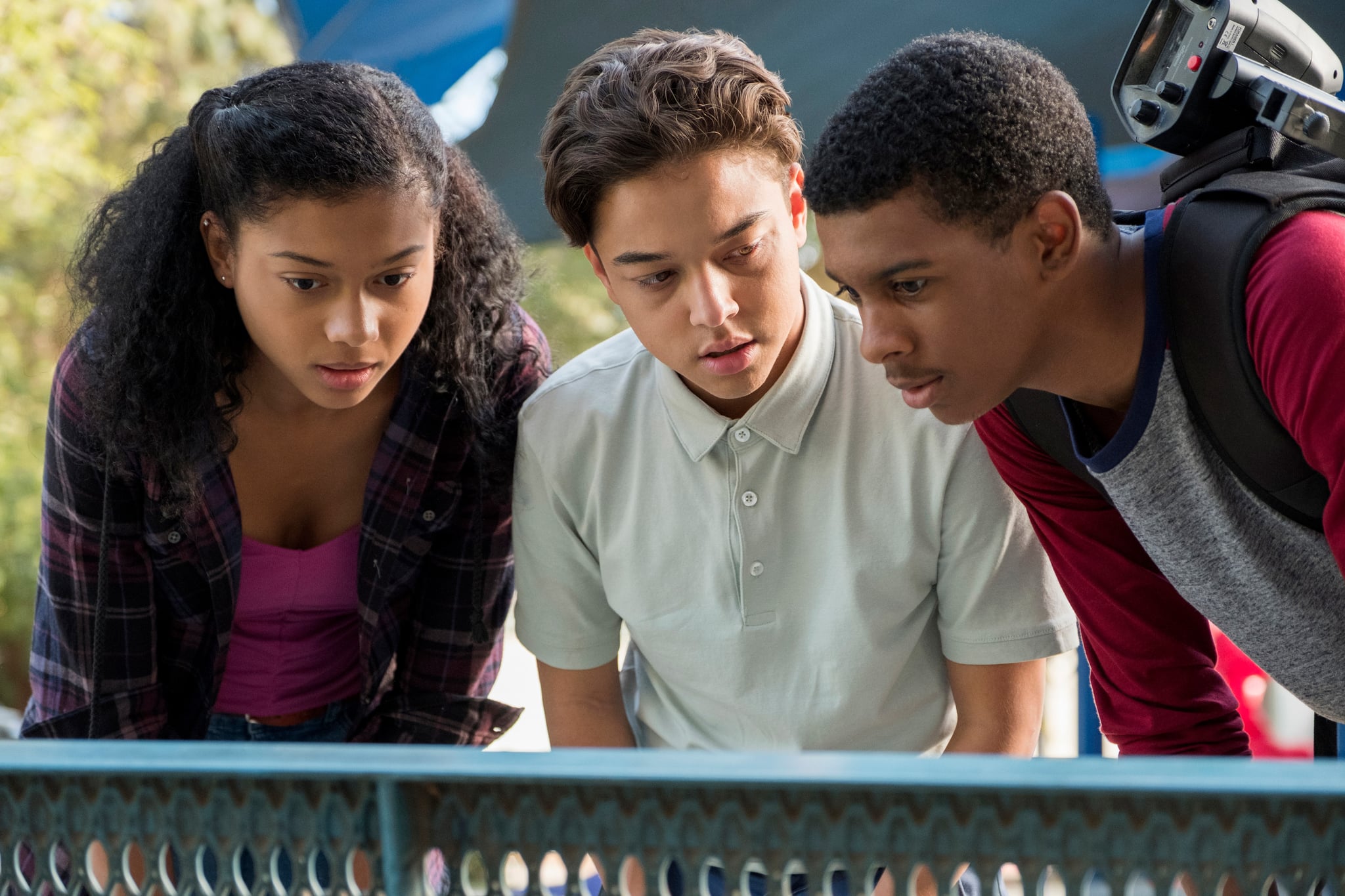 When I think about the fact it's been nearly a year since On My Block left us all to deal with a devastating cliffhanger in the season one finale, I'm honestly kind of impressed we survived this long without season two. Fortunately, we won't have to tough it out too much longer: the second season will hit Netflix in March!
Although the streaming giant has yet to give us an exact premiere date, the second installment of the teen comedy's arrival was announced along with all the other new titles coming to Netflix next month (like new seasons of Queer Eye, Arrested Development, and more). Not too much else is known about what Ruby (Jason Genao), Monse (Sierra Capri), Cesar (Diego Tinoco), Jamal (Brett Gray), and Olivia (Ronni Hawk) will be up to in season two — or if they all even made it out of season one alive — but if the new episodes have even half of the sharp writing, humor, and nuance that season one did, we won't be disappointed.
As a reminder, the 10-episode first season follows five 14-year-old kids growing up in a rough neighborhood of South Central LA as they start freshman year of high school and deal with everything from gang violence and first love to finding buried treasure (yes, buried treasure in LA — just go with it). More importantly, the show co-created by Awkward's Lauren Iungerich, Jeremy Haft, and Eddie Gonzalez, is a major step toward representation in a TV genre that typically features predominantly white teens in wealthier areas.
On top of all that, the show features an amazing soundtrack, and is an easy, enjoyable, and necessary Netflix binge. If you somehow haven't watched it yet, drop whatever it is you're doing and check it out now before season two drops in March.