When Is Sex Education Set?
Completely Baffled by When Sex Education Takes Place? Here's What We Think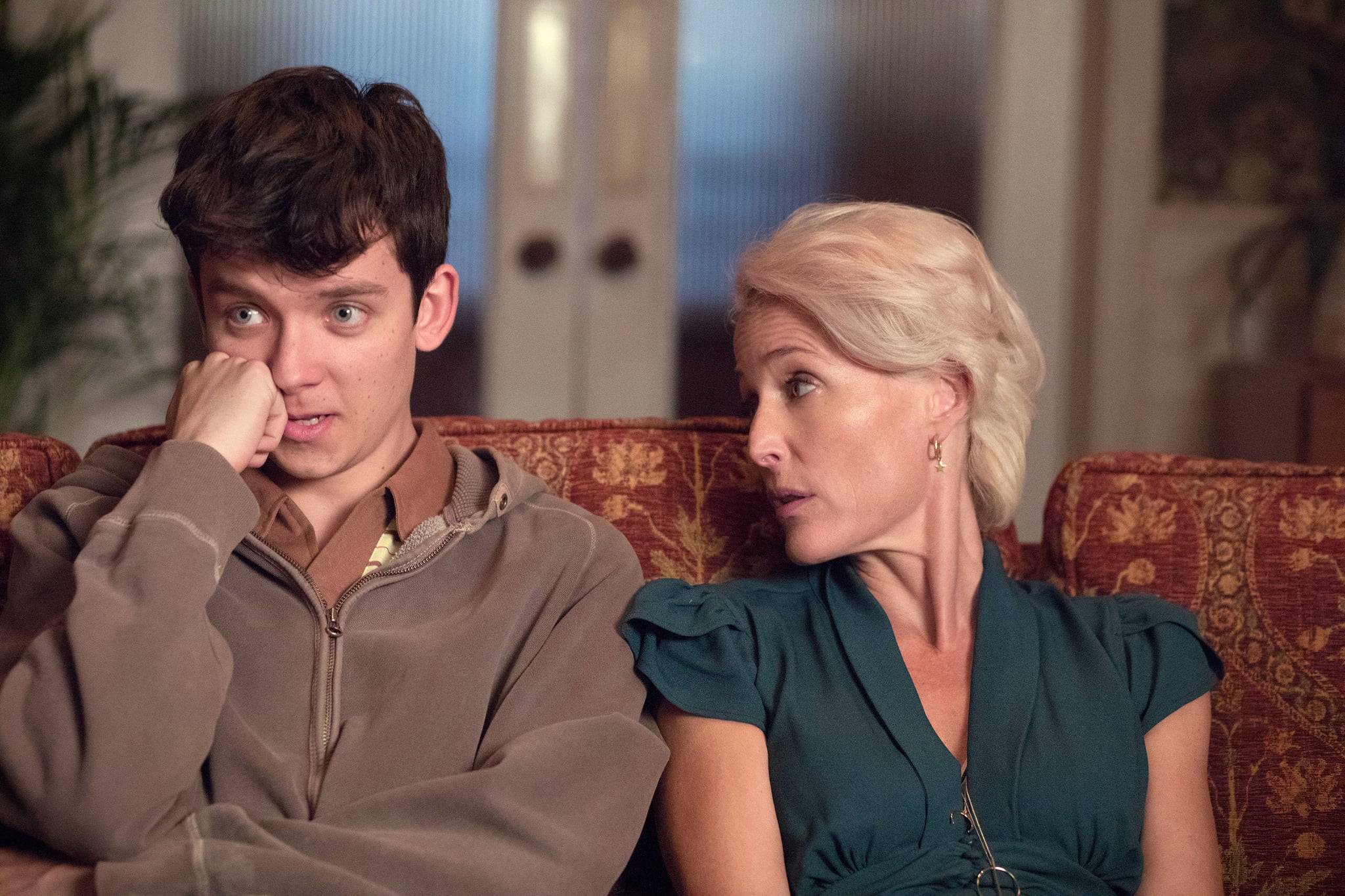 I'm just going to come right out and say it: Netflix's new show Sex Education is one big f*cking mystery. Is it British? Is it American? Is it set in the 1980s? Is it modern? While I'm not sure there's a definitive answer for literally any of that, we can narrow down when the show takes place to simply say it's current.
Though the aesthetics of this coming-of-age show about secondary schoolers (or are they high schoolers?) scream '80s and '90s, the technology points to a more modern society. The teens all have smartphones, for one. My second clue came in episode two, when Maeve (Emma Mackey) says, "What doesn't kill you makes you stronger," and Eric (Ncuti Gatwa) replies by saying Kelly Clarkson is a poet. Kelly Clarkson's "Stronger" was released in 2011. Then comes the Nintendo Switch in episode three. Eric and Otis (Asa Butterfield) can both be seen playing the Switch, which wasn't released until 2017.
In an interview with Radio Times, show writer Laurie Nunn acknowledged the kinda British, kinda American setting but also touched on the time period. "It's definitely set in Britain, but we've made a very conscious choice to have that American, throwback nostalgia, John Hughes feel to it," she said.
The nostalgia factor is only enhanced by the music throughout the show. The concert posters in Otis's bedroom are from the '90s, and the soundtrack has a heavy emphasis on '80s and '90s hits from A-ha, the Violent Femmes, and Billy Idol.
Basically, what I'm getting at here is that the show exists in a weird, mysterious vacuum of time that even Butterfield seems to think is amusing, considering he retweeted the tweet ahead asking where, how, when, and why. I'm just going to say the show takes place in current day but has an intense flair for years gone by.
is it the 80s? is it modern day? is it an American school? british accents? who bloody knows but it was still a masterpiece #sexeducation

— izz (@izzywilby) January 12, 2019