Will There Be Sex Education Season 2 on Netflix?
Otis Milburn Is Coming . . . Back For Season 2 of Netflix's Sex Education in January 2020!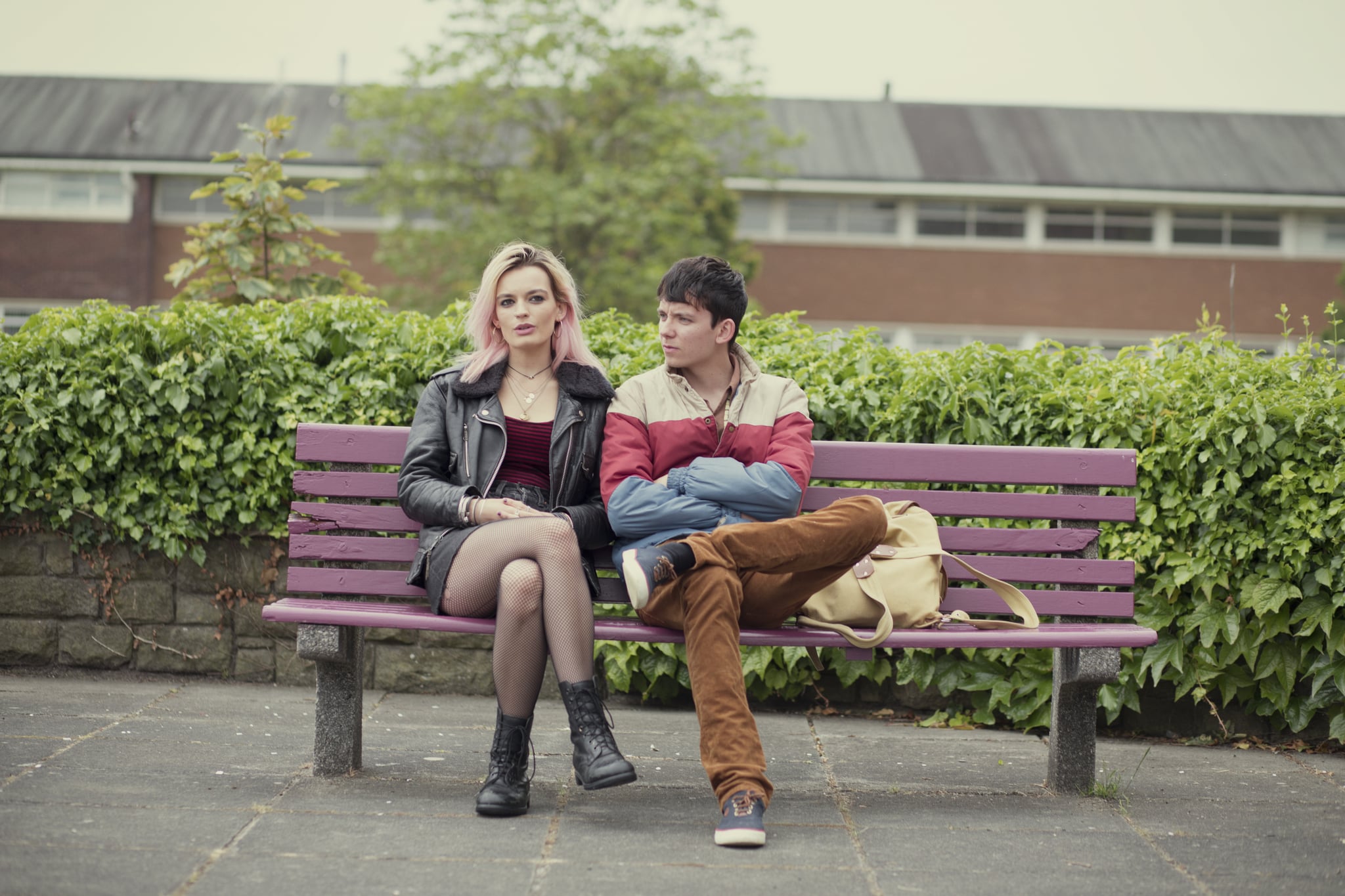 If you haven't yet gotten a chance to watch Netflix's Sex Education, then spoiler alert: it's delightful.
The series, which premiered on Jan. 11, 2019, is perfect for lovers of coming-of-age shows like Big Mouth or the cult classic Freaks and Geeks. Over the course of eight episodes, a group of English teenagers, lead by socially awkward virgin Otis Milburn (Asa Butterfield) and misunderstood bad girl Maeve (Emma Mackey), set out to set up an underground sex clinic for their high school classmates. When you mix in the queen herself, Gillian Anderson, as Jean, a sex therapist who happens to be Otis's larger-than-life mother, things start to really get interesting.
Netflix describes the dramedy as a "modern portrayal of sexual and romantic experiences, friendships, and contemporary young-adult life" and a "British love letter to the classic American high school story," and unsurprisingly, it's already racked up quite the fan base. So, is the quirky British comedy going to return for a second season, or not? The short answer is — drumroll, please — yes!
Netflix announced plans for round two on Feb. 1, so we'll officially be returning to Moordale High for another visit. The whole cast is signed up for the return, with production on season two taking place in the UK back in Spring. And finally, Netflix has put us out of our misery, announcing that eight brand-new episodes will land on Jan. 17, 2020 (almost exactly one year after the first installment kicked off).
There are tons of reasons why the second season renewal makes sense. For starters, the first season finale leaves off with Maeve's future on the line and sees Adam (Connor Swindells) heading off to military school after hooking up with all-around gem of a human Eric. On top of that, Otis has overcome his fear of masturbation! How could we possibly have gone on with our lives without knowing what happens to them?!
Sex Education has been praised by fans for its frank approach to sex and sexuality, as well as all the awkward moments that go hand in hand with those themes. People are also on board for its LGBTQ+ representation and the way it approaches thorny subjects like toxic masculinity, mental health, racism, and consent, all while maintaining a strong sense of humor.
So, mark your calendars Jan. 17, 2020, team, for what we're sure will be another wild ride. We'll be sure to update this post when any further details become available, including where to get all of the outfits Jean wears throughout the season. (What? They're iconic.)