Where to Watch Beverly Hills, 90210
Looking For the Original Beverly Hills, 90210? Here's Where to Watch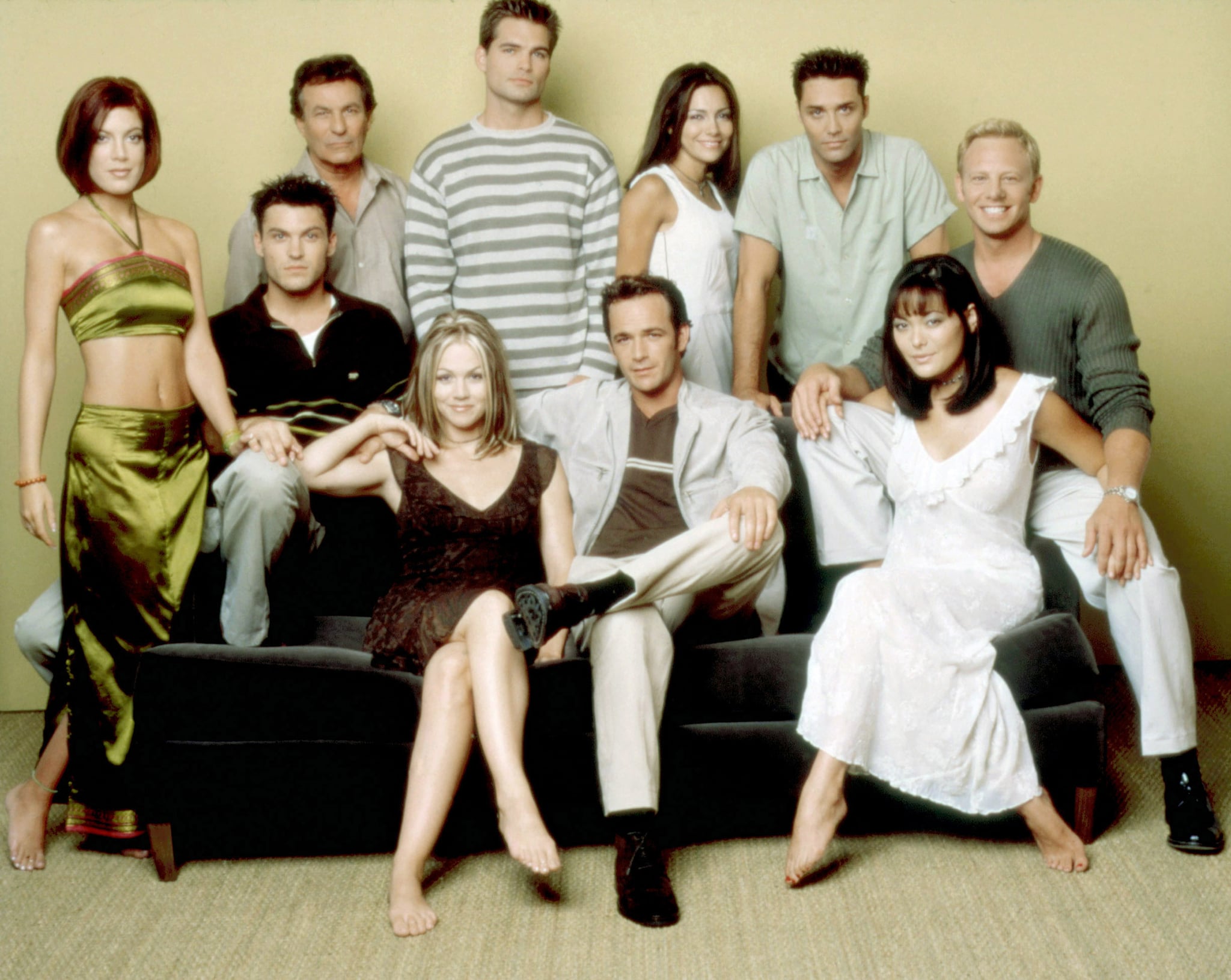 The ultimate '90s teen drama, Beverly Hills, 90210, has unexpectedly been in the headlines quite a bit in recent days. On Feb. 27, news broke that Fox has plans to reboot the iconic series — but with a twist. Instead of doing a straightforward revival series, or a reboot in the vein of the 2008 version on The CW, the concept is described as a very meta mockumentary, where the original cast members will play exaggerated versions of themselves trying to get a 90210 reboot off the ground.
Of course, 90210 has been in the news for another, sadder reason: the sudden passing of original star Luke Perry, who died March 4 following a massive stroke. There's been a huge outpouring of love for the 90210 and Riverdale star, as well as a wave of nostalgia for his iconic role as Dylan McKay.
With all the 90210 in the news, you might be feeling the urge to rewatch the classic '90s series. If that's the case, there are three streaming platforms that all have the original series available for streaming to their members. You can find the series on Amazon Prime, Hulu, and CBS All Access, for all your nostalgia needs! Fair warning: Amazon Prime currently has only six seasons available, while Hulu and CBS All Access currently have all 10 seasons, so plan accordingly.