Which Seasons of Outlander Are on Netflix?
Get Ready to Relive Jamie and Claire's Love Story, Because Outlander Is Coming to Netflix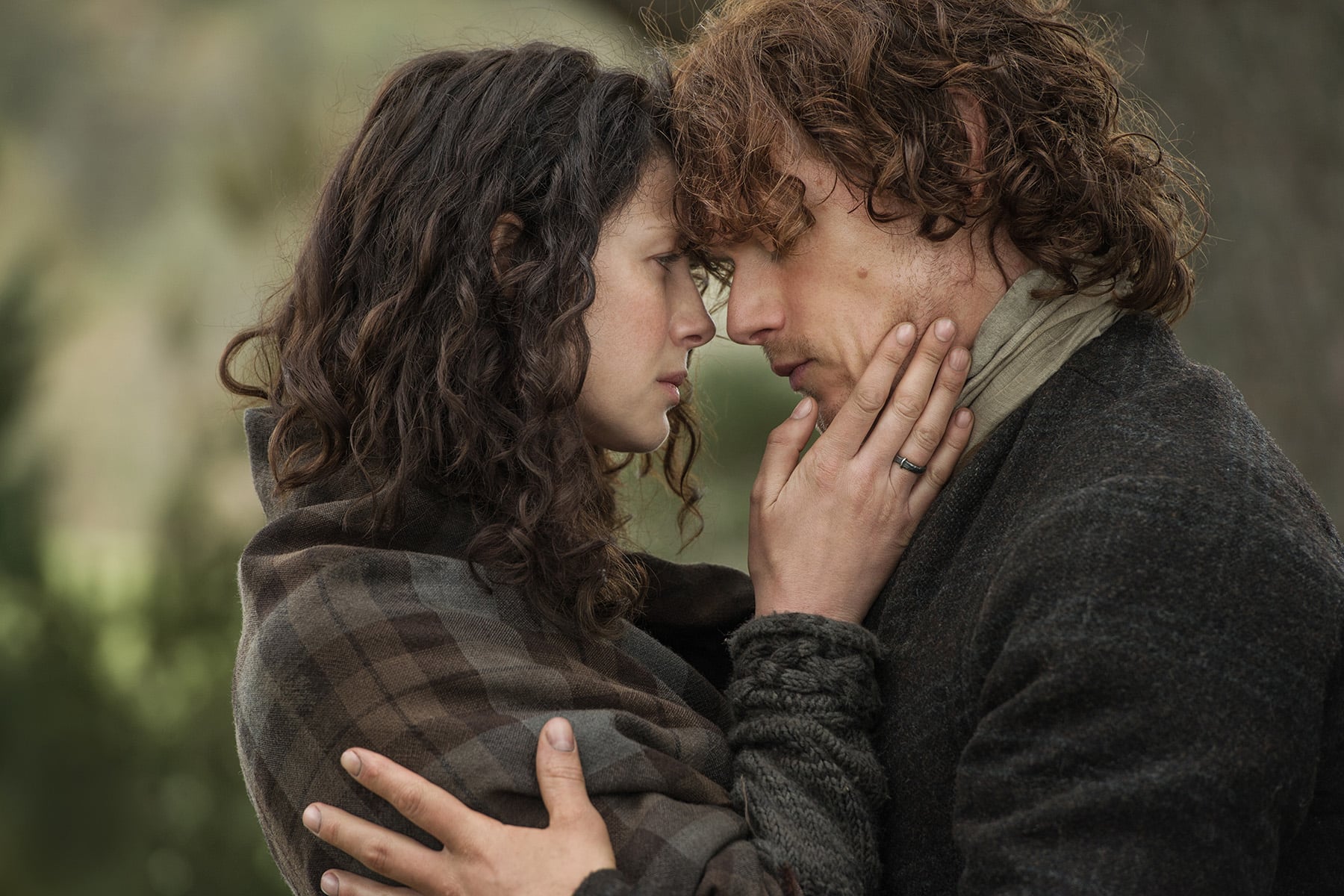 For a very long time, Netflix subscribers have been deprived of one of the greatest fantasy shows about a time-traveling WWII nurse who falls in love with a handsome Scottish warrior in the 1700s . . . OK, fine, Outlander is the only fantasy show with that storyline (but that doesn't make it any less great).
The Starz series is about to embark on its fifth season, but luckily, anyone who hasn't yet been acquainted with the epic romance between Claire Randall (Caitriona Balfe) and Jamie Fraser (Sam Heughan) will be able to get a taste come May. For the first time, Netflix has acquired the series, and plans to make the first two seasons available for streaming on May 27. (Suddenly May is our favorite month of the year, how about you?)
Netflix's initial announcement of the news has since been slammed for being sexist — a tweet on the platform's Family Twitter account reads, "BREAKING NEWS: Moms, prepare to fall in love. Seasons 1 & 2 of #Outlander are coming to Netflix on 5/27 (!!)" — but we're going to focus on the positive of the adaptation of Diana Gabaldon's sprawling historical fantasy novels finally being available to binge in one sitting.
Jamie and Claire Fraser have one of the greatest love stories to ever grace TV screens, and the proof is in the sheer amount of passion the characters inspire in their fan base. While other countries have had the series available on Netflix for a while now, its debut on US Netflix is an exciting one to say the least. We suggest clearing your calendar from May 27 on, because you won't be able to tear your eyes from Jamie's abs the screen.