Who Is Blake H. From The Bachelorette?
Blake Horstmann Is at the Center of Bachelor in Paradise's Drama This Season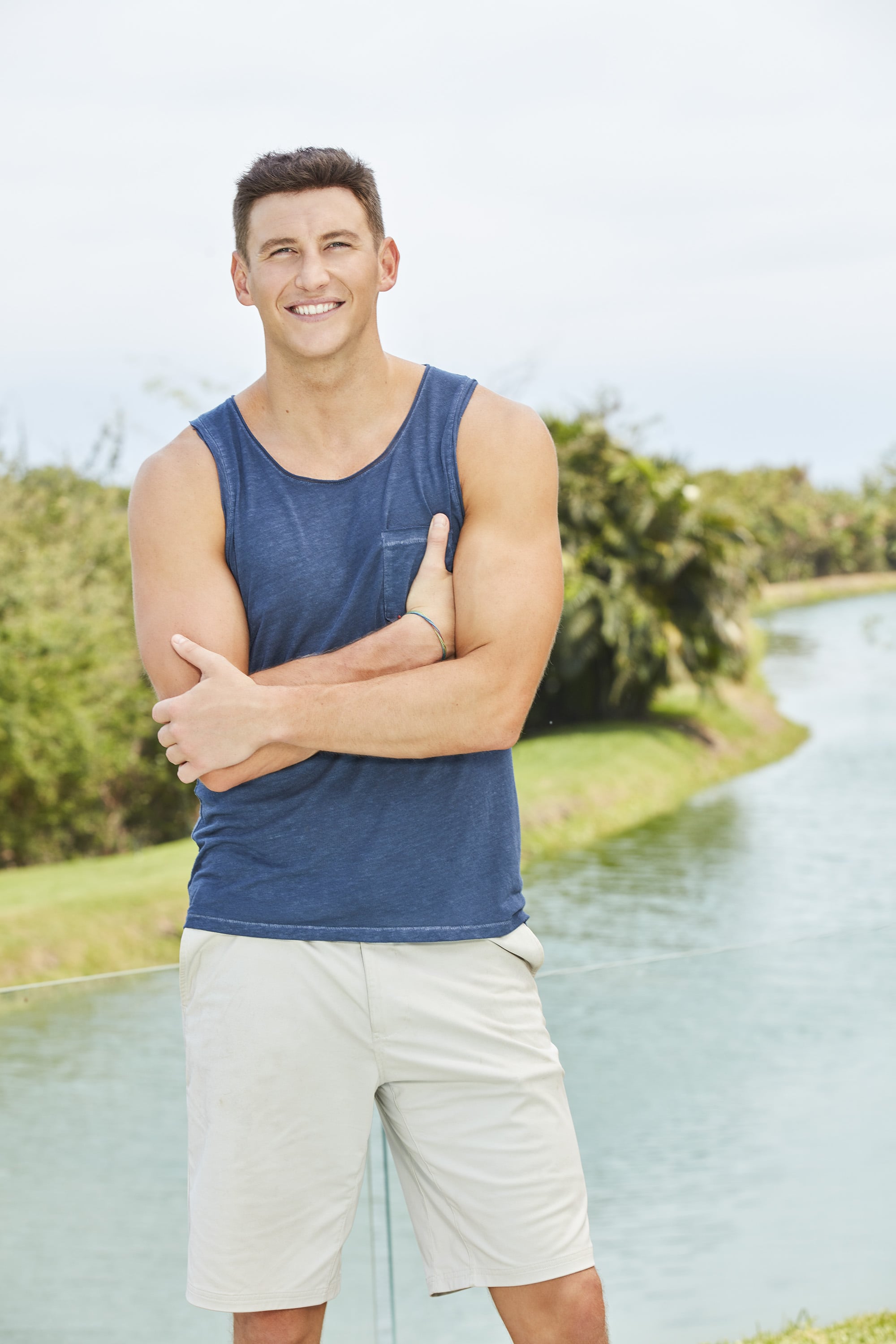 Blake Horstmann was a fan favorite during his time on The Bachelorette season 14. What's not to like? He is handsome, has a sweet personality, wasn't afraid to open up his heart, and made an impression from the start with his horse entrance. Now that Blake is on Bachelor in Paradise season six, we need to refresh your memory about the 30-year-old.
He made it all the way to the final two while dating Becca Kufrin, but then, well, you know the rest. Blake wasn't quite ready to open up his heart last Summer, so now he's on this season of BIP. It didn't take long for us to find out that he is at the center of some major drama happening at the Mexican resort.
If you were to ask Caelynn Miller-Keyes, she would tell you that Blake totally ghosted her. Let us explain. When Caelynn showed up in Paradise, we found out that she had history with Blake. She said that they were seeing each other and she thought they were exclusive. Then, he cut off communication with her. It wasn't until they ran into each other at a music festival that they talked again, and they ended up spending the night together.
When the two woke up in bed, Caelynn said that Blake was DMing Hannah Godwin and talking about how hot Tayshia Adams was. Not exactly what a girl wants to hear, right? Then he told Caelynn that he hooked up with Kristina Schulman the night before. If this situation is any indication of this season, it's going to be a long ride.
Although we love a dramatic storyline on BIP, we also like to know about the people we're watching. If you take one scroll through Blake's Instagram, you can see that he is a huge dog-lover — which is an extremely important piece of information, if you ask us. Blake is a beer sales rep (or he was, now that he gets those #ad Instagram deals) and is from Bailey, CO, a small town about an hour outside of Denver. Besides soaking up the career perks of being on reality TV this past year, he has also been getting back in the dating game, which is what got him in this BIP drama in the first place.