Who Did Madeline Have an Affair With in Big Little Lies?
The Truth Comes Out on Big Little Lies — Here's the Story on Madeline's Affair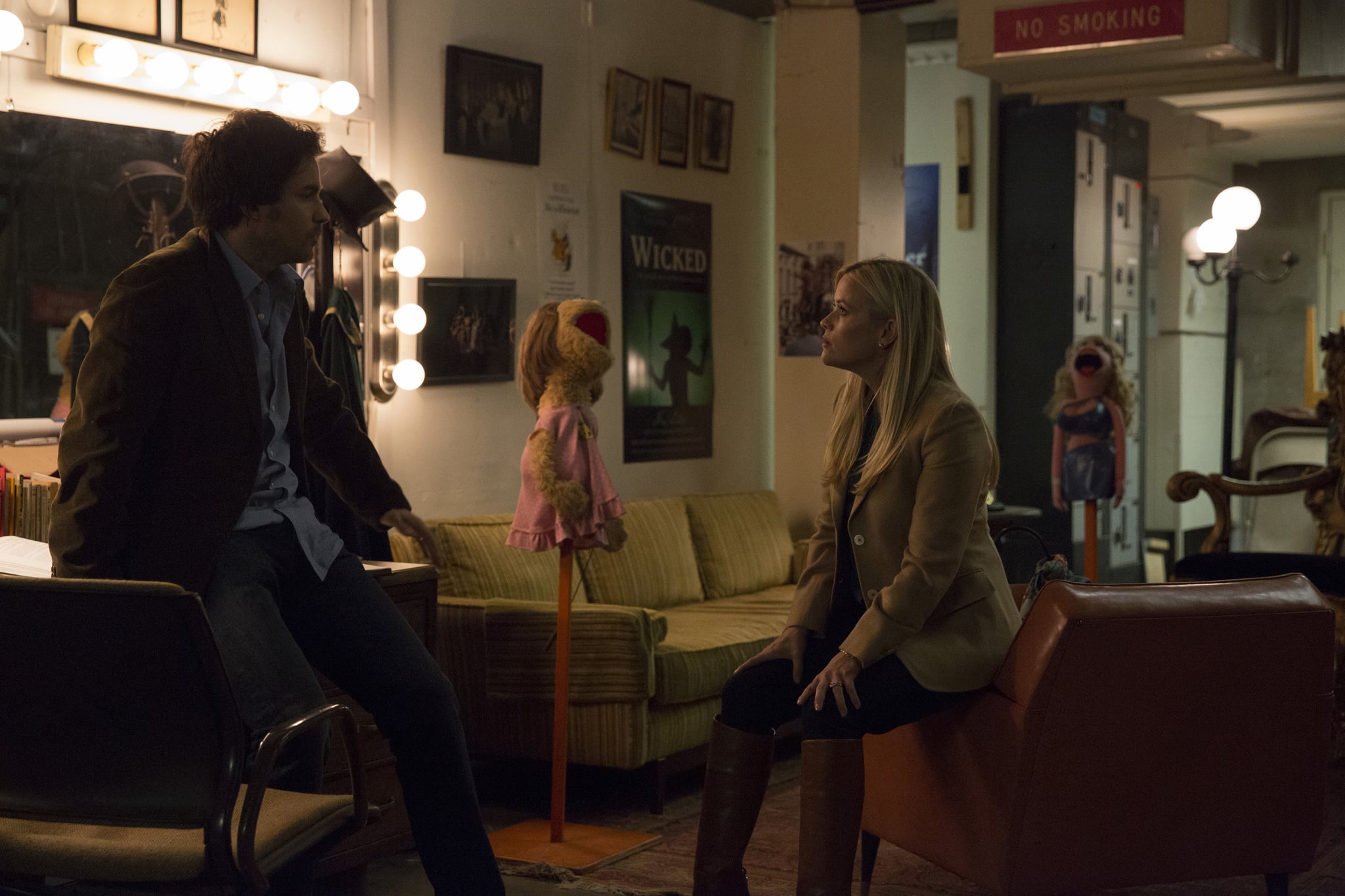 Well, it looks like the drama is officially ratcheting up for Madeline (Reese Witherspoon) on Big Little Lies now that her affair with her theater director is out in the open. On top of keeping the details of Perry's death a secret (and dodging Meryl Streep's zingers), she's been dealing with her kids: a sulky teenage daughter who's sparring with her about higher education and her younger girl who revealed Ziggy's paternity to the entire second grade. More trouble heads Madeline's way after her husband learns about her past indiscretions with her coworker Joseph. Typically a powerhouse, Madeline now faces the possibility of her family falling apart.
If you don't quite remember Joseph Bachman (Santiago Cabrera), you'll certainly see the consequences of his relationship with Madeline unfurling in the upcoming episodes. In any case, here's a quick reminder of how they got together in season one. Madeline had been working with Joseph on a production of Avenue Q. But their professional rapport soon turns personal when they kiss and end up in a full-blown affair. Their torrid relationship comes to a fiery and literal crash when they get into a car accident together. To the chatty town of Monterey, the fact that they were in the car together has always been suspicious but was quickly overshadowed by Perry's death.
Madeline has been keeping this secret from her husband Ed (Adam Scott) for an entire year, only telling Abigail about her infidelity. Despite making her a confidante, she doesn't have the best relationship with her teenage daughter. When Madeline says that education is a fundamental building block of life, Abigail shoots back that she thought that family was as well, but that Madeline had been "f*cking the theater director" anyway. Of course, Ed was just around the corner. (Thanks, Abigail.) It looks like Ed and Madeline are really on the rocks, given that he told her that they were done.
We can't pin all of the blame on Madeline. Joseph was also unfaithful to his wife, Tori, who at this point probably already knows the details of the affair. Remember when she sees Ed and casually announces her boob job? She sounds like a changed woman to us. We won't be surprised when these secrets about murder, abuse, and fraud floating around build into something bigger and scarier.