Who Do Prince William and Prince Harry Play in Star Wars?
Prince William and Prince Harry Play 2 Iconic Characters in Star Wars: The Last Jedi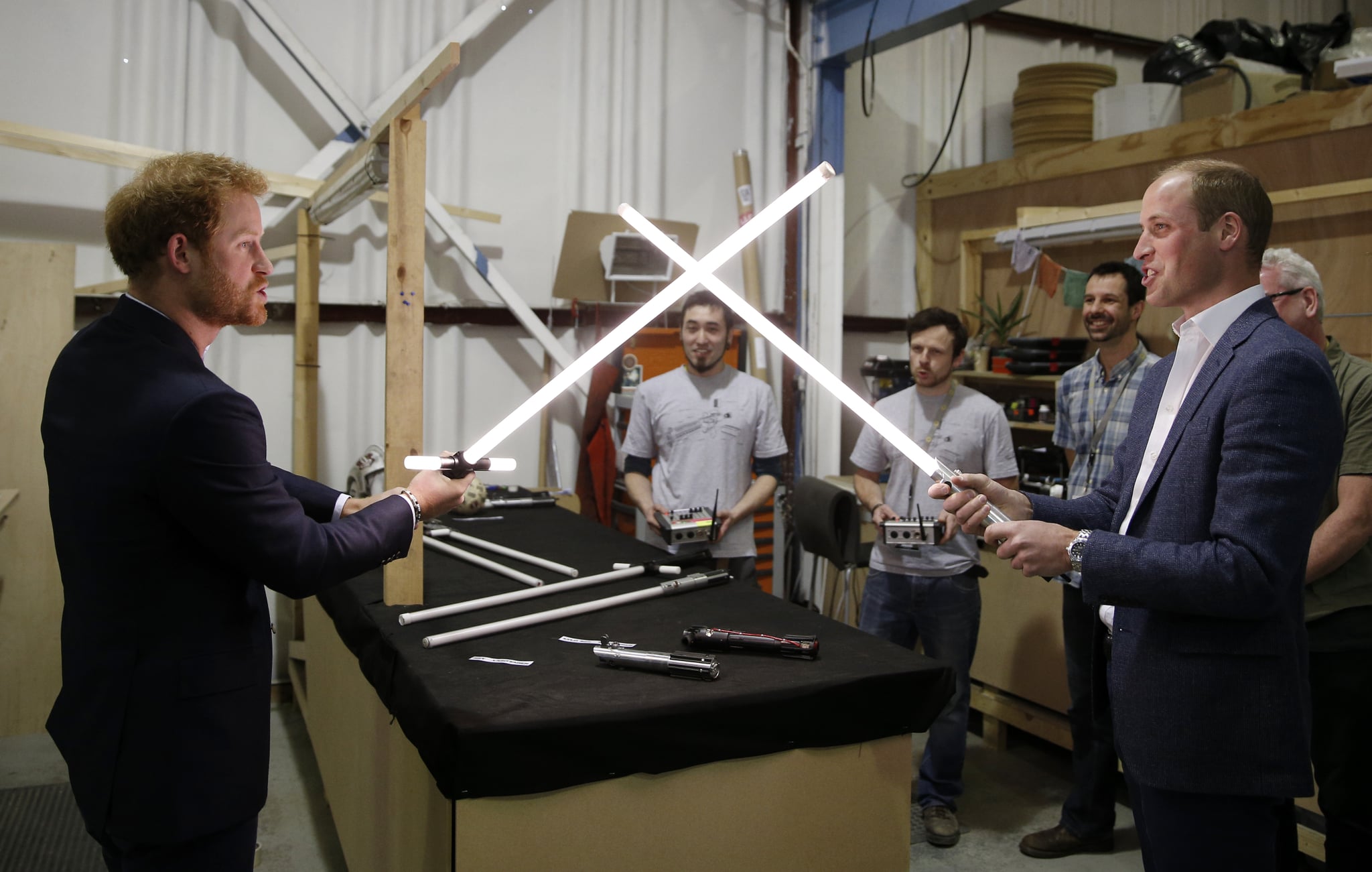 Minor spoilers for Star Wars: The Last Jedi below!
Prince William and Prince Harry have officially joined the First Order. After visiting the set of Star Wars: The Last Jedi last April, the film's star John Boyega (who plays Finn) confirmed that the royal brothers would make a special cameo as stormtroopers in the upcoming film. And that's not even the best part! Not only do they share a scene with Boyega, but Tom Hardy and Gary Barlow appear alongside them as stormtroopers as well.

If you're wondering when to keep your eyes peeled for the royal duo, the moment reportedly comes during a scene towards the end of the film. Finn and new pal Rose Tico (Kelly Marie Tran) are captured by the First Order, and subsequently surrounded by stormtroopers. Apparently William and Harry are under the masks of two of those white armor-clad guards.
"It was a great experience," Boyega said of filming with the princes, explaining that seeing them, Hardy, and Barlow in the armor gave them the look of a "strange contrast of a weird family."
This certainly isn't the first time the franchise has had fun with cameos. Aside from putting Carrie Fisher and her real-life daughter, Billie Lourd, together on screen, Star Wars: The Force Awakens cleverly added a long list of celebrities to the mix. And we're sure there will be plenty more in The Last Jedi. Needless to say, we can't wait to see it all unfolds on Dec. 15.
Image Source: Getty / ADRIAN DENNIS