Who Was the Drag Queen on American Horror Story Roanoke?
RuPaul's Drag Race and American Horror Story Have Officially Collided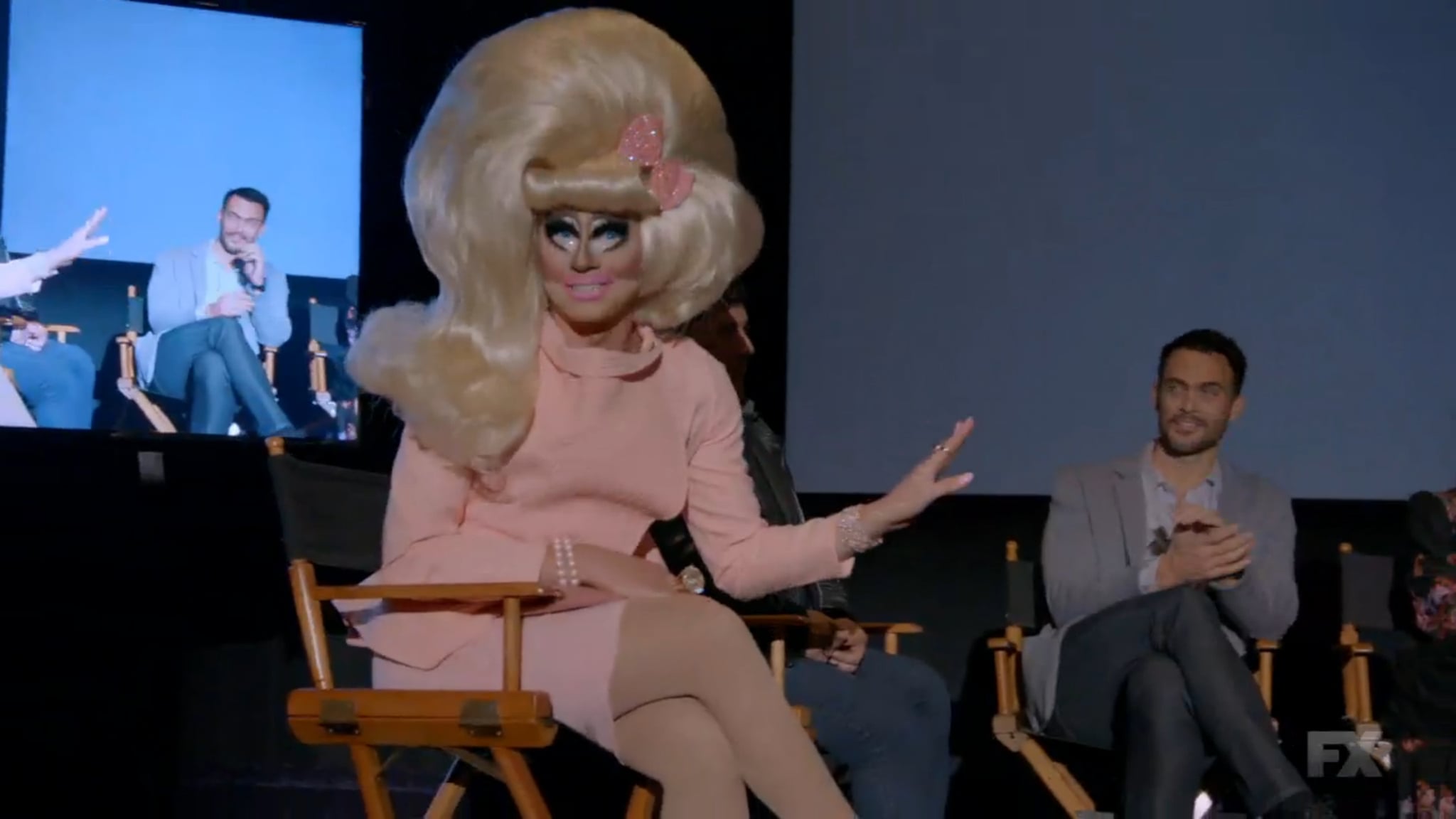 During the season finale of American Horror Story: Roanoke, something magical happened: RuPaul's Drag Race made its grand debut. More specifically, season seven contestant Trixie Mattel had a delicious cameo! The drag queen served as a big and bold moderator for the faux My Roanoke Nightmare PaleyFest panel. We'll forever remember her life-bestowing opening line: "Their nightmare was our dream." While she didn't ultimately win RuPaul's Drag Race — despite getting a second chance after her first elimination — Trixie has made a name for herself as a unique and alternative drag artist in the industry, and she has a hilarious YouTube show with fellow drag queen Katya called "UNHhhh." (Yep.) Plus, it's just awesome to see drag culture making its way into more mainstream media. Here's hoping there are many more drag moments on the horizon — in or outside the American Horror Story universe.