Who Plays Beverly Marsh in the It Remake?
A Few Things to Know About It's Leading Lady and Rising Star, Sophia Lillis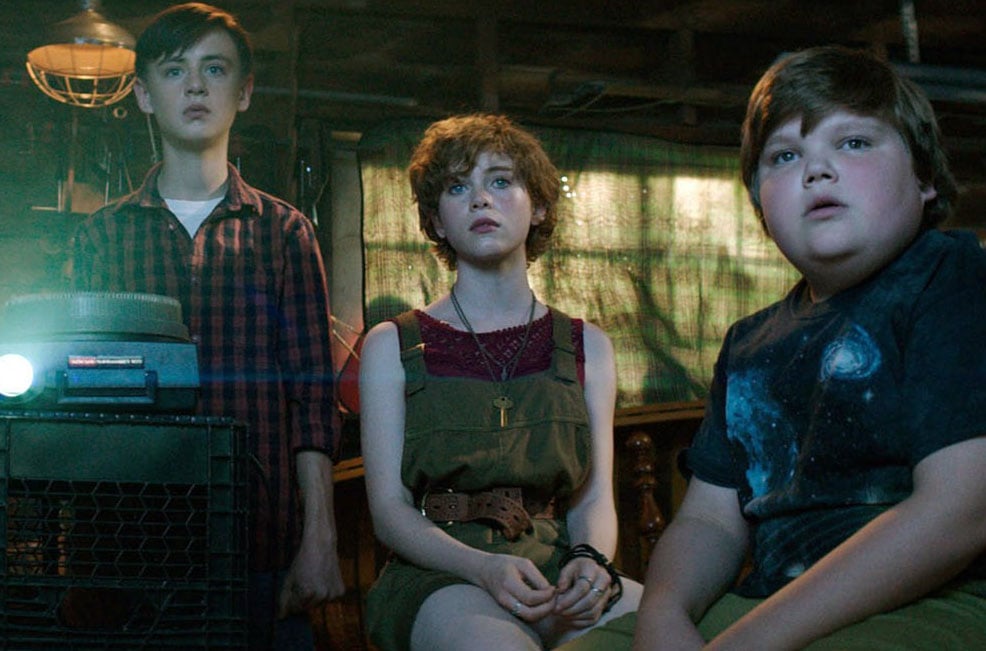 The latest adaptation of Stephen King's thoroughly terrifying It has arrived. Along with gifting us with plenty of nightmare fuel courtesy of Pennywise the clown, the new horror film is also primed to launch the careers of the young actors in the film's "Losers' Club": Wyatt Olef, Jaeden Lieberher, Chosen Jacobs, Jeremy Ray Taylor, Jack Dylan Grazer, Sophia Lillis, and Finn Wolfhard. These burgeoning actors play the gang of teenage misfits who band together to take down the evil entity known as "It" in their hometown of Derry, Maine. One of the stand-outs from the group is Beverly Marsh, played by 15-year-old Lillis. She's the only female member of the Losers' Club and the one who's least afraid of the child-hungry killer clown. Lillis delivers a memorable performance as the spirited redhead, which is why you might find it surprising that this is, essentially, her big break.
Before It, Lillis's only other credits were 2016's ensemble drama 37 and 2013 short The Lipstick Stain. During a recent interview with WWD, Lillis revealed that her burgeoning acting career fell into place after enrolling in acting classes at the Lee Strasberg Theatre and Film Institute in Manhattan. "The next thing I know, one of my teachers said, 'Oh, I have a friend at NYU who's doing a thesis film, I recommended you,'" she recalled. "It started branching out from there. I never knew what I was getting into, but I just sort of went along with it."
While what her character goes through in It is completely and totally horrifying (the abuse Beverly endures at the hands of her own father is much worse than what Pennywise can do to her), Lillis said that the filming process was actually a breeze. "A lot of it is makeup. It's not scary considering there are so many people around," she explained. "And actors are really nice people. They explain to you what you're doing before, so it's less scary."
Although Lillis likely won't appear in the It sequel due to the film's extensive time jump (which takes the story from the 1950s to 1989), she does have some exciting projects coming up. After appearing in the short film Tiny Mammals, she'll pop up as a younger version of Amy Adams's character in HBO's TV adaptation of the Gillian Flynn thriller Sharp Objects. An official premiere date for the latter hasn't been set quite yet, but you can expect to see Lillis on your TV screen sometime in 2018.