Who Plays the Fisherman King in Aquaman?
We Just Realized Who Plays the Fisherman King in Aquaman, and Now We Can't Stop Staring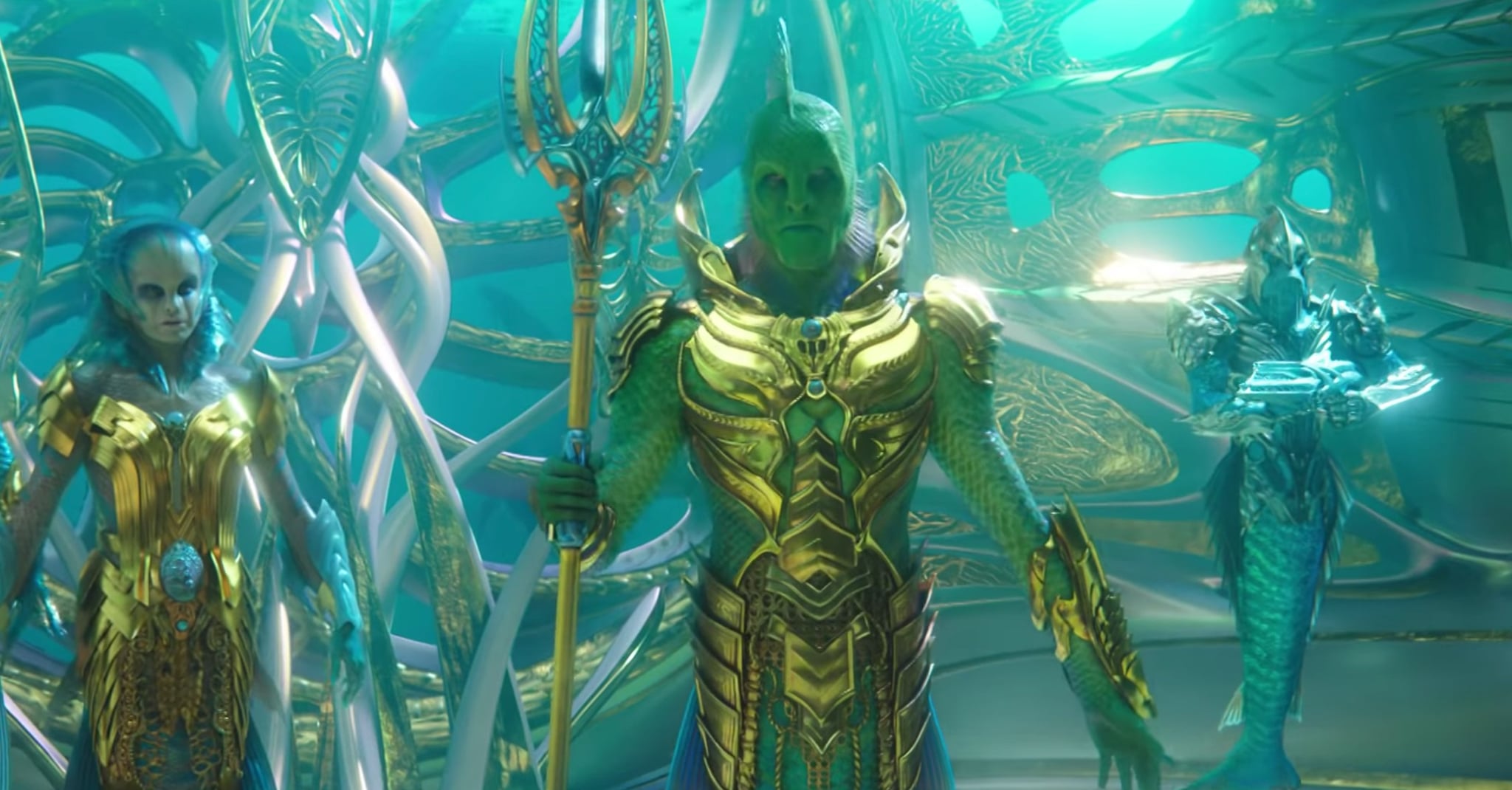 Image Source: Warner Bros.
By the looks of the trailer, Aquaman is about to take the box office by storm. The film features a star-packed cast, with recognizable names like Jason Momoa, Amber Heard, and Nicole Kidman. Behind the makeup of the eerie, ambiguous Fisherman King, however, is an actor who you probably recognize, even if you aren't quite sure where from.
Actor Djimon Hounsou has had one of the most varied careers in Hollywood today. Getting his start in music videos with the likes of Paula Abdul and Madonna (and yes, you can spot him if you're eagle-eyed and patient), he took a pretty common path for film actors: starting out with smaller roles in mid-tier movies and guest spots on TV shows to build up his resume.
Hollywood took notice of Hounsou in 1997, when he got a Golden Globe nomination for Steven Spielberg's Amistad. Only a few years later, he was featured in Gladiator. Doesn't quite have the same ring to it as the ruler of one of the seven kingdoms of Atlantis, but it's pretty great nonetheless!

Image Source: Getty / Angela Weiss / AFP
If you're a big film buff, you probably know him best from a pair of Oscar-nominated turns in the early 2000s. He was nominated for best supporting actor in 2004 for In America, but it was his role in 2006's Blood Diamond that cemented his status. That season, he was nominated for pretty much every supporting actor award possible, and even won one from the National Board of Review, giving him clout as a serious actor beyond just action-heavy roles.
Fans of modern superhero movies will most definitely recognize Hounsou. Before joining the DC universe with Aquaman, he previously was part of the rival Marvel Cinematic Universe as Korath the Pursuer in the first Guardians of the Galaxy, and will reprise the role in Captain Marvel.
See if you can spot Hounsou in his quick trailer appearance!