Who Plays Jo's Husband on Grey's Anatomy?
Grey's Anatomy: You've Been Living Under a Rock If You Don't Recognize Jo's Husband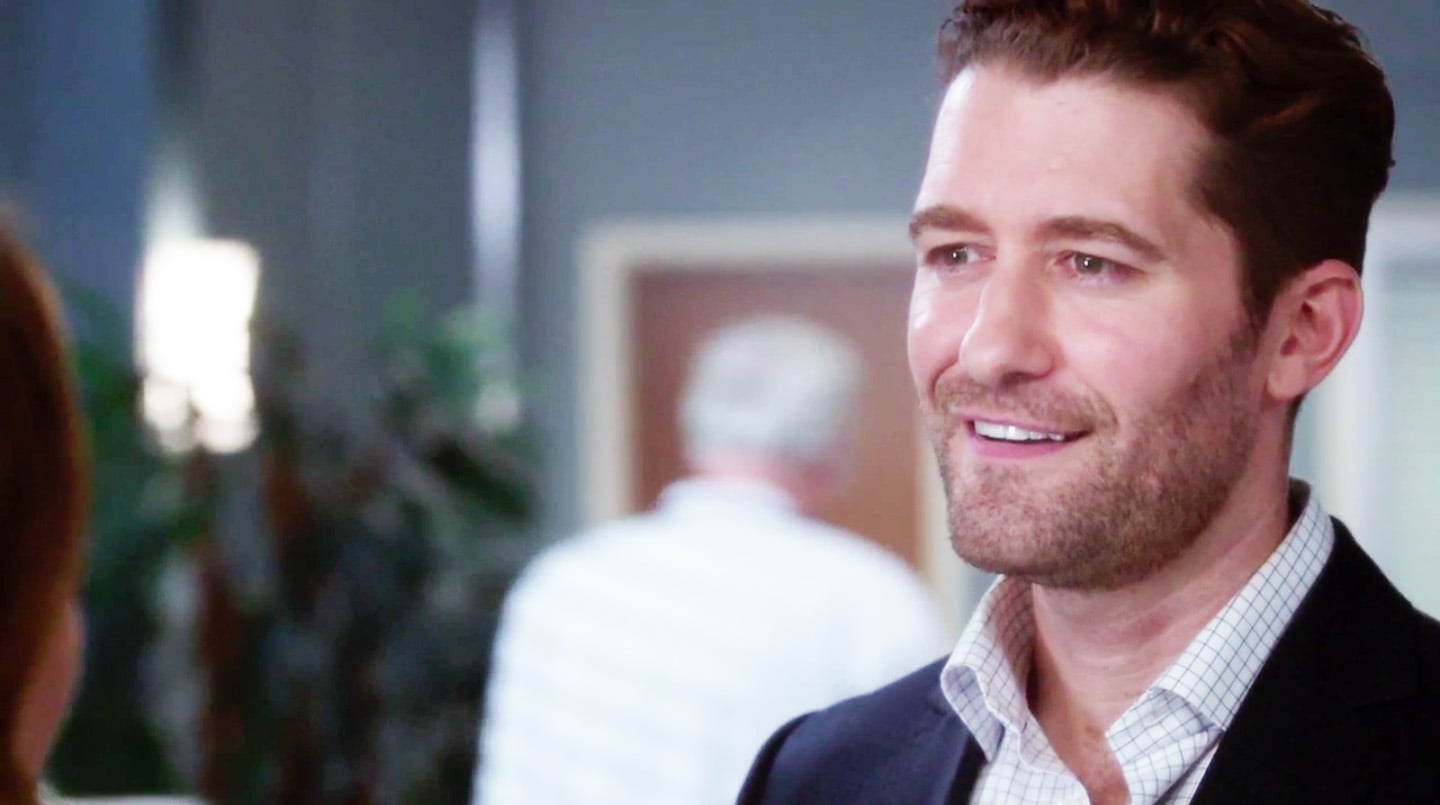 Image Source: ABC
The Winter finale of Grey's Anatomy — for better or worse — left fans of the medical drama with so many questions about what will happen next to the beloved doctors of Grey Sloan Memorial Hospital. Specifically, what the heck is Jo going to do now that she's finally face to face with her abusive husband?
Paul Stadler is first introduced in season 13, when Alex Karev fantasizes about beating him to a pulp after he tracks him down and sits with him for a little chitchat. Little did fans know, it wasn't the last time we'd see Jo's estranged husband. It was revealed in October that Paul would play a "big role" in season 14 of Grey's. If Paul looks a little familiar, it's because the actor is no stranger to starring in hit TV shows.
Matthew Morrison, who portrays Paul, most notably played the lovable teacher and the head of the fictional Mckinley High School's glee club in the hit Fox comedy Glee. His portrayal of Will Schuester stole the hearts of Gleeks everywhere for six seasons.
Image Source: Everett Collection
He also made an appearance in What to Expect When You're Expecting in 2012 and Tulip Fever, which was released in September. You may have also spotted him during his 2016 stint on Fox's The Good Wife as Connor.
While we wait to see how big Morrison's role will be in this season of Grey's, we do know that he will be in the premiere episode on Jan. 18, so mark your calendars!