Who Was Ted Bundy's First Victim?
Ted Bundy's First Alleged Murder Is Even More Horrifying Than You Think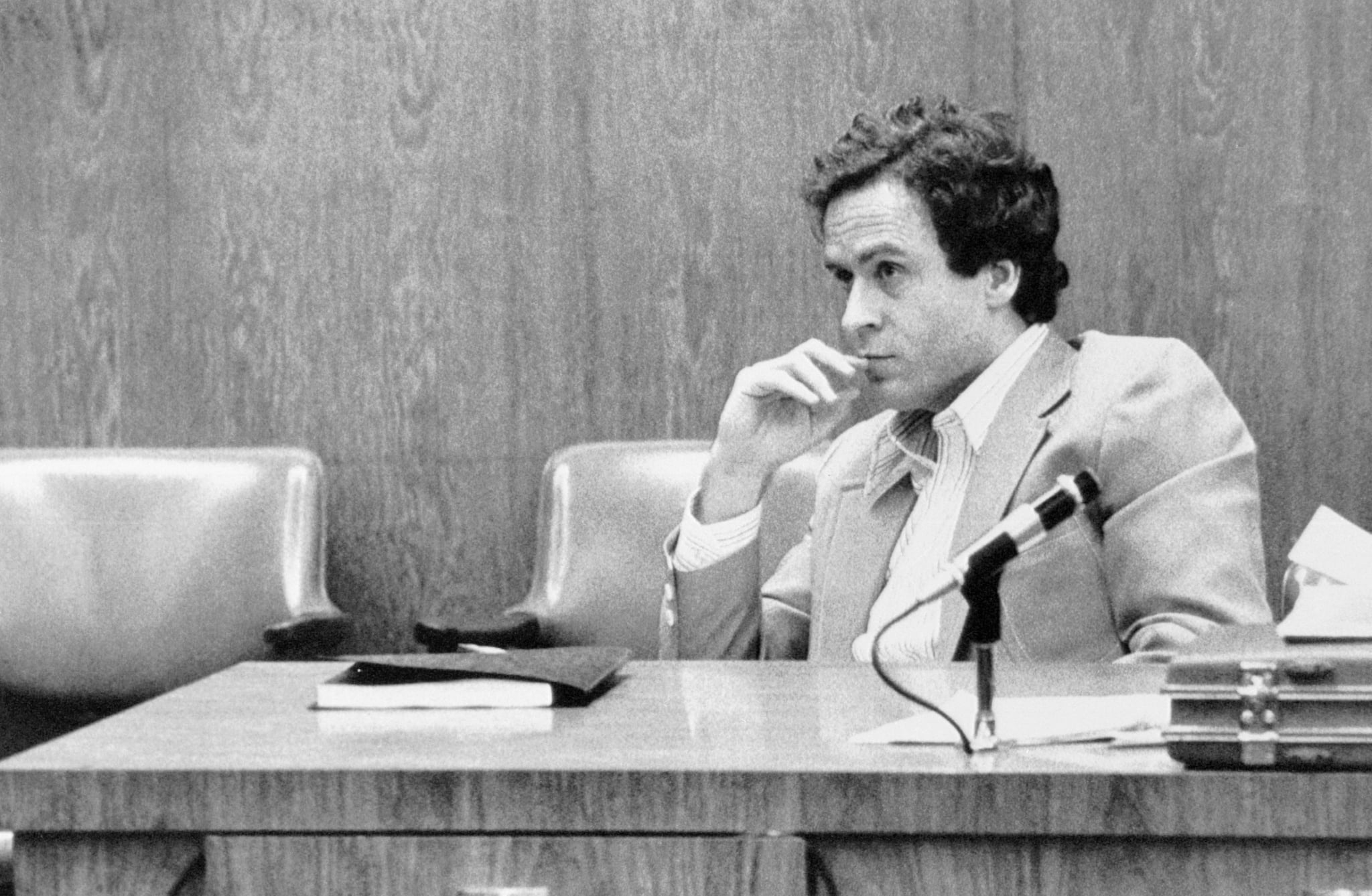 True crime documentaries are one of the biggest trends in nonfiction film and TV right now, and Netflix is home to a pretty wide range of these creepy, often unbelievable stories. But the streaming platform's latest offering just might be the most horrifying stranger-than-fiction tale yet. Conversations With a Killer: The Ted Bundy Tapes debuted on Netflix on Jan. 24, featuring archival footage and real interviews with one of the most notorious and cold-blooded serial killers in history.
The documentary miniseries, spread out over four episodes, not only includes footage of the killer himself, but of the people who were affected by his terrifying crime spree in the 1970s. It's impossible and horrifying to even try to understand the mindset of a killer like Bundy, and one has to wonder how someone even begins to turn into this kind of criminal. Depending on which sources you ask, it's entirely possible that Bundy's first violent crime was committed at a very young age — and with an even younger victim.
One of the most horrifying parts of Bundy's murder spree is that we'll never know the true tally of victims. Bundy famously encouraged speculation about murders that might have been attributed to him but were never confirmed and never in his confession tally. Among those crimes for which he was suspected but never formally accused or convicted was the murder of Ann Marie Burr. If she really was his first victim, as some suspect, then it's extra horrifying — because she was only eight years old, and Bundy was only fourteen.
Burr disappeared from her home in their shared hometown of Tacoma on Aug. 31, 1961. At the time, the Burr home was reportedly on Bundy's newspaper delivery route, and her father later swore that he saw Bundy in a ditch nearby. Bundy was implicated by considerable circumstantial evidence, but it was never enough to reliably confirm his involvement, and he even wrote a letter to the Burr family in 1986 outright denying any part in Ann Marie Burr's disappearance and death. To this day, some experts believe Bundy committed the Burr crime, while others think it is less likely.
In some ways, however, this crime would fit with some of what Bundy confessed. Homicide detective Robert D. Keppel published (and later updated) multiple memoirs containing his interviews with Bundy, and in one, The Riverman: Ted Bundy and I Hunt for the Green River Killer, he reported that Bundy admitted to him that there were some murders he would never admit to, because they were "too close to home . . . too close to family . . . or victims who were very young." Even though Bundy directly denied killing Burr, her murder would fit those criteria of the crimes Bundy kept secret.
Bundy's first confirmed crime would not come until 13 years later, on Jan. 4, 1974. Karen Sparks, aged 18 at the time, was bludgeoned and assaulted after Bundy broke into her apartment. She did survive, although with permanent serious injuries. By February of the same year, his first confirmed murder had also occurred. Ultimately, Bundy confessed to at least 30 crimes, but most believe that the real tally is much higher than that. Perhaps it's that disturbing sense of mystery that keeps people fascinated in the true crime genre, even decades after the crimes made headlines.
Conversations With a Killer: The Ted Bundy Tapes is streaming on Netflix now, and Extremely Wicked, Shockingly Evil and Vile, a biopic starring Zac Efron, is due in theaters this year.