Why Did Armie Hammer Star in Call Me by Your Name?
Armie Hammer Doesn't Sugarcoat How He Felt Playing a Gay Character in Call Me by Your Name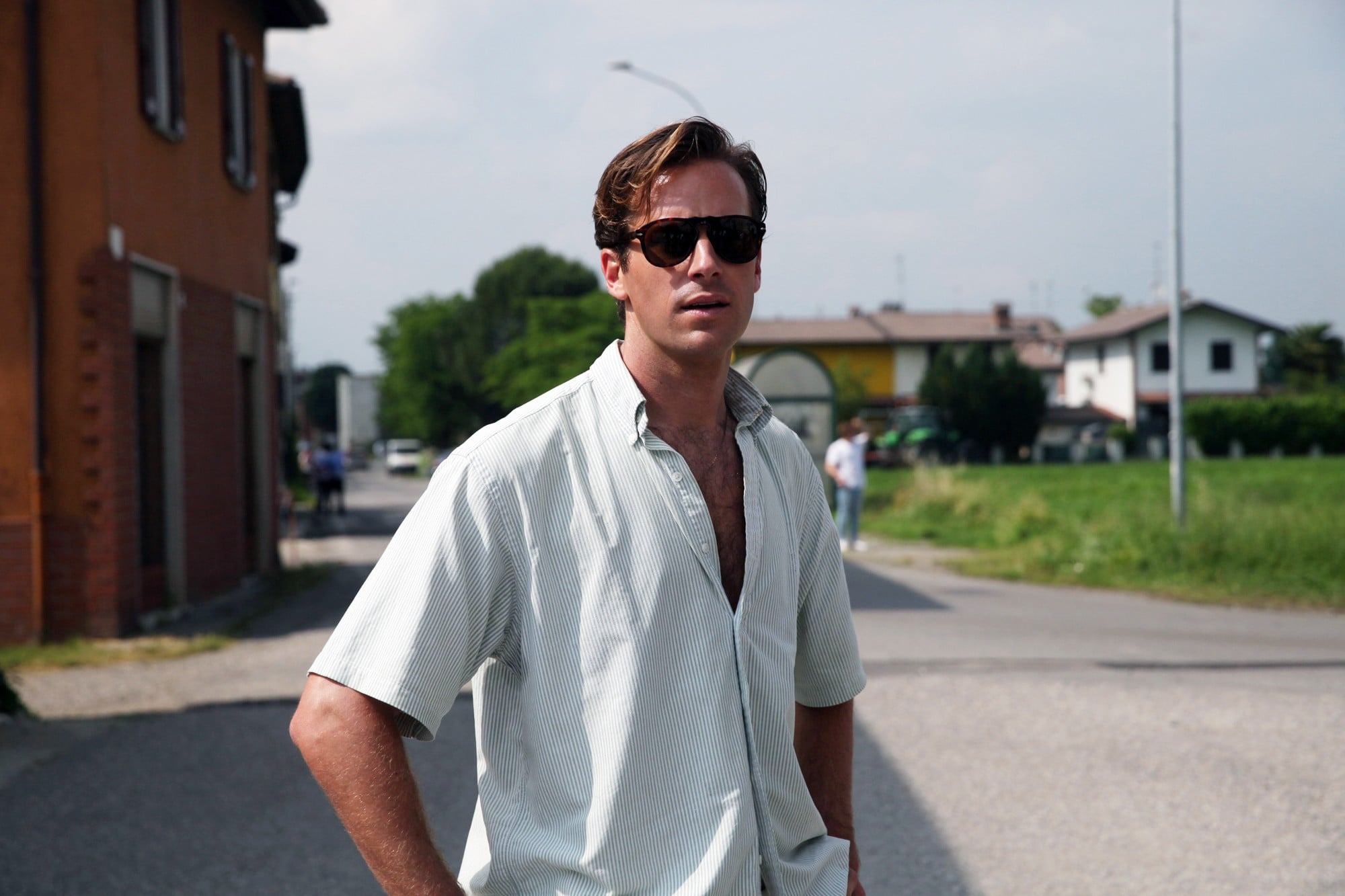 Armie Hammer stars in one of this Fall's most promising Oscar hopefuls, Call Me by Your Name, in which he plays Oliver, a grad student interning with a professor in Italy in the '80s when he unexpectedly falls in love with the professor's son. It's a departure for Hammer, an actor with classic movie-star good looks who has generally played straight, very traditional characters who don't necessarily surprise you (i.e. The Lone Ranger, The Social Network, Nocturnal Animals). With this role, he has subverted lots of expectations for his career, so it makes sense to wonder why he took the role.
At the Toronto International Film Festival, Hammer chatted with the audience in a Q&A after a screening and answered what attracted him to the movie. After giving a requisite answer for wanting to work with the talented director, Luca Guadagnino ("It seemed like a great opportunity to work with a master"), Hammer was bracingly candid: "To be perfectly honest, I think the reason I took this movie, and the reason I had to take this movie, is that it scared me. It made me uncomfortable, it challenged me, and it pushed me. I couldn't be more thankful for the experience."