Why Did Tyler G. Get Kicked Off The Bachelorette?
1 Bachelorette Contestant Disappeared From the Show — Here's Everything We Know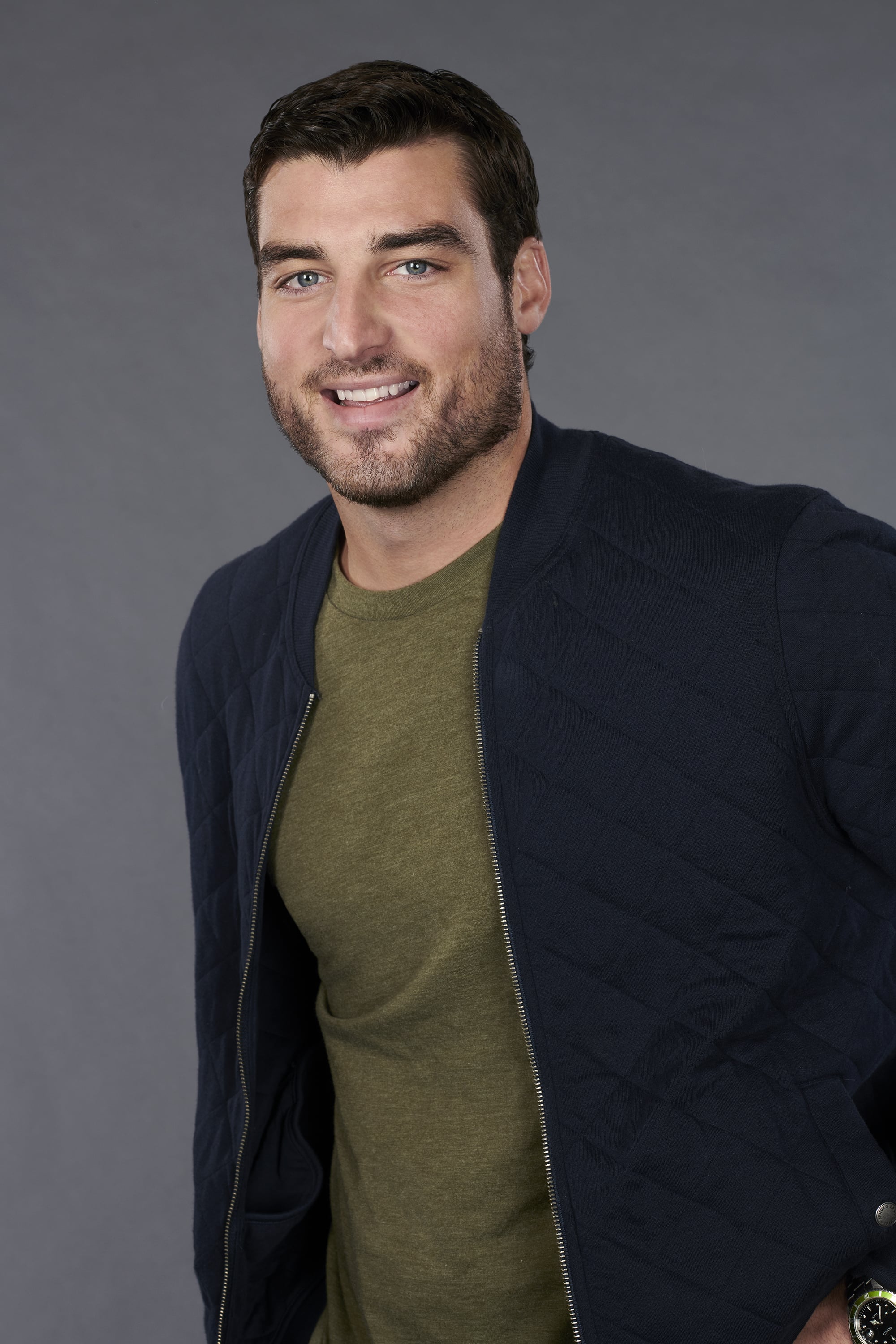 The cameras and mics catch everything on The Bachelorette, and good or bad, it will be aired for all of Bachelor Nation. Strangely enough, however, a major piece of week three is missing from Hannah Brown's season. No, you're not the only person wondering where the hell Tyler Gwozdz went. He went from getting the first one-on-one date to being gone without a dramatic exit.
The 28-year-old from Boca Raton, FL, (who has a few doppelgängers) pretty much disappeared from the show without so much as a reason why. We see Tyler G. at the beginning of the episode when some contestants find out that they'll be going on the first group date of the week. It's not until after the one-on-one date and before the second group date that we even realize he's missing. The situation is only addressed once during the episode, and we're surprised just how vague the explanation is . . . if you can even call it that.
"I found out Tyler G. had to leave," Hannah told the camera. "That's upsetting, because I really enjoyed my date with him and felt like our relationship was at a really good place, and I wanted to explore where that could go."
Now it's not like The Bachelorette to let a major dramatic moment go undocumented and aired. So there has to be a pretty good reason to let this slide, right? Reality Steve, aka Steve Carbone, a Bachelor franchise spoiler blogger, offered information on what apparently happened.
"While the guys were out on this date, production came to the mansion and removed Tyler G. from the show," he wrote. "They had been give some information about his past relationships and told him it wouldn't be good for him to remain on the show and he needed to leave immediately. If you search hard enough on the internet, you can find out what was said. I don't believe any of the women have come forward publicly with their names attached to it yet that I've seen, so while we don't know if there's receipts and proof of anything, the accusations were disturbing to say the least and production and legal for ABC thought it was serious enough to remove him from the show. Don't wanna make it worse for the guy than it already is, so I won't repeat what the accusations were. But they're out there if you look."
ABC has yet to release a statement about the whole situation and, honestly, we may never know what actually happened. But we have no doubt that we'll see a lot more drama unfold throughout the rest of the season.