Why Didn't 13 Reasons Why Get an Emmy Nomination?
The Internet Has a Lot of Feelings About 13 Reasons Why's Emmys Snub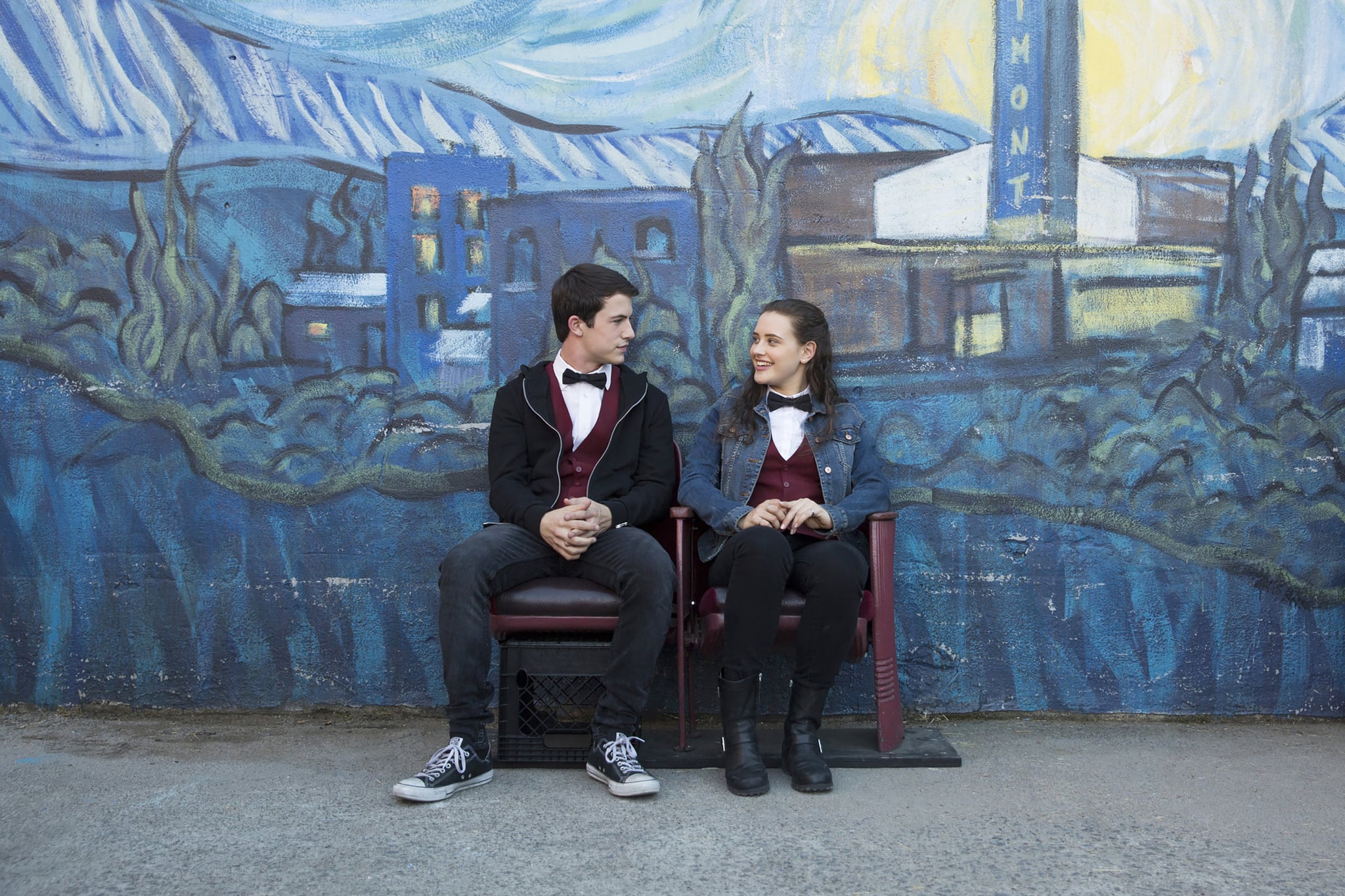 Image Source: Netflix
13 Reasons Why is indisputably one of Netflix's biggest shows of the year, but you would never know that by looking at the recent Emmy nominations. The list, which was unveiled on Thursday, includes other Netflix shows like Orange Is the New Black and the recently canceled Sense8, but any nods for the 13-episode drama following the life and death of Hannah Baker are curiously absent. Although the show features standout performances from Kate Walsh and Katherine Langford (as Olivia and Hannah Baker, respectively), the intense backlash 13 Reasons Why received for its graphic, controversial scenes might be to blame.
The show follows quiet high school student Clay Jensen (Dylan Minnette) after he receives a box of 13 cassette tapes from Hannah (Langford), his classmate and crush who killed herself a few weeks earlier. The writers and production team specifically didn't want to shy away from showing how Hannah kills herself, and a later scene in the series depicts the moment she graphically slits her wrists in a bathtub. Although some praised the brutally honest approach to teen suicide, people also vocally criticized the unflinching scenes as "dangerous", claiming it "glorifies" suicide and might put already depressed viewers even more at risk.
Another reason for the Emmy Awards snub might be the fact that 13 Reasons Why is primarily seen as a show for teens, even if it's not. Yes, it boasts a huge, young cast, and yes, it takes place in a high school, but anyone can relate to the way it explores the dark realities of being a teenager. TV viewers are not limited to consuming pop culture geared only toward their age groups. Could that be the reason why the Television Academy chose to leave the Selena Gomez-produced project off their 67-page press release?
The only thing that throws a wrench in that theory is the fact 13 Reasons Why has also been shut out of the Teen Choice Awards nominations. Well-received shows like Riverdale and Stranger Things scored noms, but Famous in Love? And Star? Both also picked up nominations, while not a single category gives love to 13 Reasons Why.
Naturally the snub sparked a debate on Twitter, with people on both sides of the controversy weighing in.
13 reasons why didn't get an emmy it's what she deserves. never been happier pic.twitter.com/1Pxr4cUJPt

— a (@papirafaeI) July 14, 2017
Count me as one of the people pissed that Emmy voters ignored "13 Reasons Why" actors.

— Matthew Gilbert (@MatthewGilbert) July 13, 2017
13 reasons why was ROBBED https://t.co/9kLkq06Vpo

— ㅤ (@cumwithsel) July 13, 2017
13 Reasons Why didn't get any Emmy nominations pic.twitter.com/zDRvg3snBz

— la bella vita (@drugproblem) July 13, 2017
"13 Reasons Why got seriously snubbed at the Emmy nominations" pic.twitter.com/T7TDMN3ukn

— ⚡️ nathan ⚡️ (@__Nathan) July 13, 2017
Whether you agree with the series or not, most of the cast of @13ReasonsWhy deserved an Emmy nod, esp @ChristianLN0821. :( #JusticeForTony pic.twitter.com/6jsZamV0Du

— Chucho E. Quintero (@Chucho_Q) July 14, 2017
So Selena Gomez stans where is 13 Reasons Why's Emmy nominations since it's such an iconic groundbreaking show pic.twitter.com/tARv1dEXsb

— Sean (@huganomics) July 13, 2017
Saw the Emmy list. Predictable, but where is @13ReasonsWhy. That show & actors/writers were ROBBED! #EmmyNominations #13ReasonsWhy #Netflix

— shellyXthomas (@shellythomas) July 13, 2017
Katherine, Dylan, Kate, and Alisha got completely robbed #Emmy nomination wise. #13ReasonsWhy pic.twitter.com/TvklBdITck

— Becca Brown (@BeccaBTalksTV) July 13, 2017
The fact that Sense8, the show Netflix canceled, got an Emmy nomination, but 13 Reasons Why ain't get nothing but Backlash. pic.twitter.com/XqTookbhxU

— SJ (@Stephen_NYMonsr) July 13, 2017
Very sad to see @InsideBates and @13ReasonsWhy snubbed at the #Emmys2017. They were phenomenal shows that deserved more accolades.

— Anna Grajales (@annacgrajales) July 13, 2017