Why Isn't Ron Perlman in the New Hellboy Movie?
Ron Perlman Isn't in the Hellboy Reboot, but He's Given His Blessings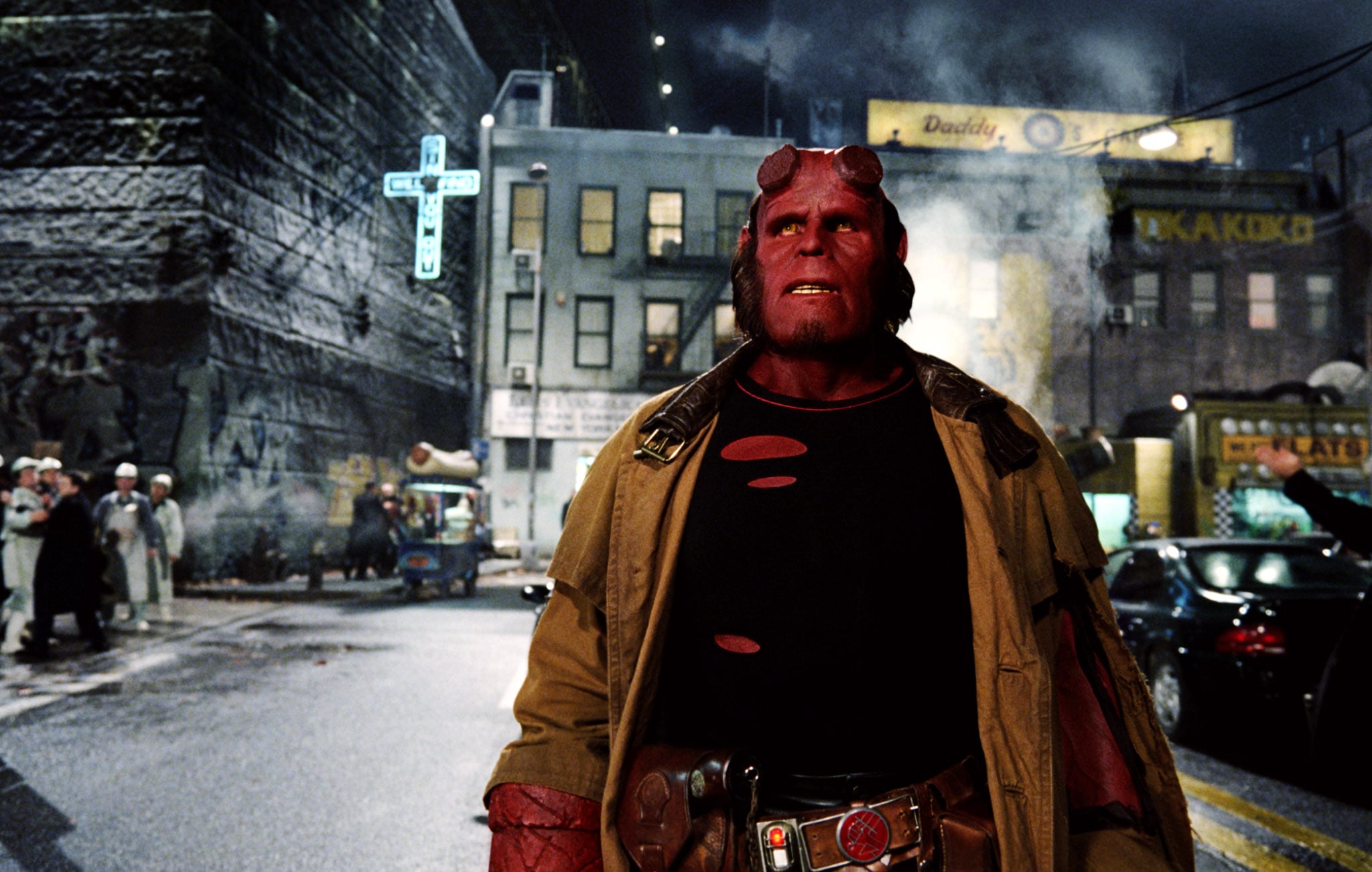 Guillermo del Toro's Hellboy franchise has achieved cult status over the years. Which means that, obviously, we've been both excited and nervous about what's to come with Neil Marshall's 2019 reboot of Hellboy, since it stands on the shoulder of a beloved giant. The new movie about Mike Mignola's iconic half-demon takes on a darker R-rated tone, featuring Stranger Things' beloved David Harbour in the title role. Del Toro and Ron Perlman, the original Hellboy, won't be involved in the upcoming film. Still, they've sent their blessings to the new cast and crew — for the most part, anyway.
The original Hellboy film franchise as we knew it ended in 2008 with the release of Hellboy II: The Golden Army. Del Toro had been planning on making a trilogy but in 2017, confirmed on Twitter that Hellboy 3 would not happen. And since the upcoming movie is a remake and not a sequel, it won't be starring the original cast, which includes Perlman.
When Marshall officially joined the reboot, he sought Del Toro's blessing, since he respected the renowned director as a friend and fellow filmmaker. Marshall relayed to Collider that in a brief exchange, Del Toro had said to him, "'I'm totally cool with it. I'm totally magnanimous about it.'"
Perlman previously voiced his disappointment about Hellboy 3 getting cut, but has been supportive of the upcoming film. At Motor City Comic Con, he wished Harbor the best of luck with the new movie, saying, "David Harbour is a good dude. I wish him nothing but the best when it comes to the retooling of HB."
Still, Perlman wasn't above being a little playful about the situation, notably posting this picture on his Instagram when the reboot trailer came out.
Harbour has been aware of how big Perlman's shoes are to fill. So for him, the reboot hasn't been a matter of living up to the original Hellboy legacy as it is carving out his own unique take. "We're gonna do something just completely different and we're gonna highlight a different aspect of this guy," he said in an interview with Collider. "I can't do what Ron Perlman does. I think he's a genius at what he does: this very dry machismo thing. In terms of approaching the character, I have to do it my own way."