Why Was Last Man Standing Canceled?
Even If You Didn't Watch Last Man Standing, You Need to Hear This Drama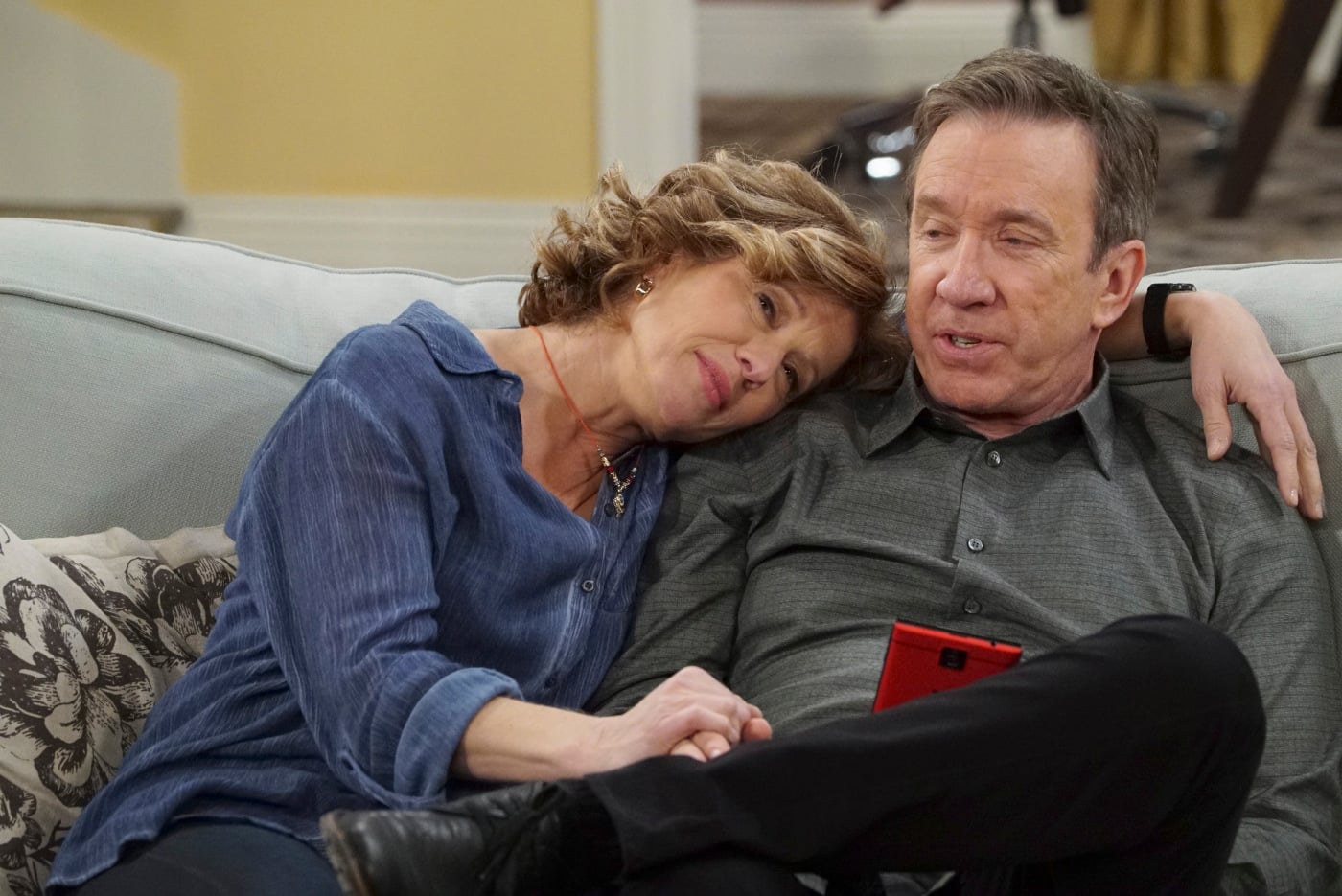 Networks are currently announcing decisions about which series will live to see another season, and Last Man Standing didn't make the cut. On March 10, ABC announced the show would be ending after its current sixth season, and star Tim Allen is not amused. On March 16, Allen tweeted that he is "stunned and blindsided" by the network's decision.
Stunned and blindsided by the network I called home for the last six years. #lastmanstanding

— Tim Allen (@ofctimallen) May 16, 2017
On the surface, it's bizarre that Allen would be so shocked by the news, but fans of the show are suggesting that there's more to the story than meets the eye. Though Last Man Standing's ratings weren't off-the-charts (a Friday night slot can be a tough sell for audiences), there's a chance the show may have been canceled for other reasons. Earlier this year, Allen joked that he has to be careful as a Republican, because Hollywood can be like 1930s Germany. (To paraphrase, he's saying the majority of Hollywood is liberal, and if you're conservative, you tend to keep it to yourself.)
While Last Man Standing is a family-centric show, it has also tackled political issues. Allen's character, Mike Baxter, is vocally conservative, a trait that viewers say may have gotten the show canceled. A group of fans has started a change.org petition to save the series, and it already has over 123,000 signatures. "Last Man Standing is one of the only shows on broadcast television, and the only sitcom, that is not constantly shoving liberal ideals down the throats of the viewers," wrote the petition's organizer. "And sadly, that is likely the real reason the show has been canceled."
ABC entertainment president Channing Dungey defended the network's decision during a conference call to reporters on March 16. "A large part of these jobs are managing failure and we've made the tough calls and canceled shows that we'd otherwise love to stay on the air," Dungey said. "That's the job. I canceled Last Man Standing for the same business and scheduling reasons that I canceled Dr. Ken, The Real O'Neals, The Catch and American Crime. And Last Man Standing was a challenging one for me because it was a steady performer in the ratings, but once we made the decision not to continue with comedies on Fridays, that was where we landed."