All of Us Are Dead Season 2
"All of Us Are Dead" Season 2 Is Officially on the Way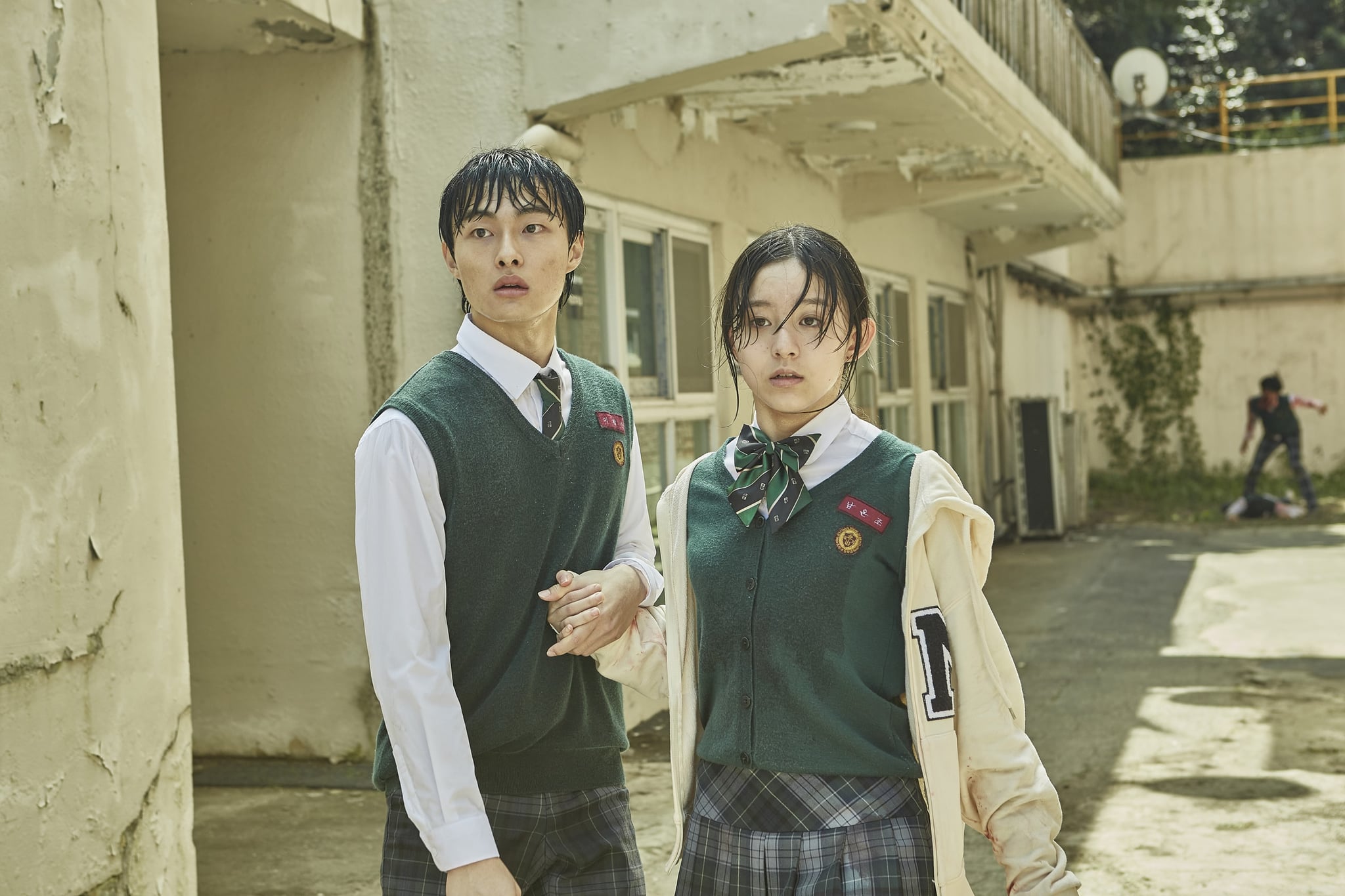 Image Source: Everett Collection
Netflix's latest zombie-apocalypse offering, "All of Us Are Dead," garnered enormous viewership when it premiered on Netflix in January. The 12-part horror series is, at its heart, a coming-of-age story that follows a band of high school students whose school becomes ground zero for a zombie-virus outbreak. Trapped inside their school to avoid the spread of the virus, they must fight for their lives. "All of Us Are Dead" is based on the webtoon "Now at Our School" by Joo Dong-geun. Since the Korean-language series became a major hit with global audiences, it's natural fans are wondering if there will be a follow-up to "All of Us Are Dead" following its promising premiere.
During Geeked Week on June 6, Netflix announced that the show has been renewed for a second season. They didn't share any details on filming or when the new episodes might be released.
After "Squid Game"'s groundbreaking worldwide success and the continued success of K-Dramas on the streaming network, "Hellbound," "Single's Inferno," and the upcoming "Money Heist: Korea – Joint Economic Area" are just a few South Korean titles that Netflix has added to its ever-growing library of K-content. According to Variety, to meet the demand for Korean content, Netflix invested a staggering budget of $500 million in 2021 into expanding its Korean lineup of production. The streamer also announced that they had signed leases on two production facilities outside of Seoul, including nine sound stages. Earlier this year, Netflix unveiled that it's all set to launch 25 South Korean titles in the 2022 calendar year, spread across reality series, scripted shows, and movies.
The production company's increased interest in non-English content, coupled with "All of Us Are Dead"'s instant climb on the Top 10 charts, cleared the way for "All of Us Are Dead" season two, though what the plot will be remains a mystery. The ending of "All of Us Are Dead" is not necessarily left on a cliffhanger but rather culminates on a hopeful note. And while the season one finale could be construed as a definitive ending on its own, it's now leading into a sequel batch of episodes following the remaining protagonists on their ongoing journey of survival.
Watch the season two announcement below!