Are Nasty Cherry Still Together?
Nasty Cherry Are Still Together and Plotting World Domination After Their Netflix Series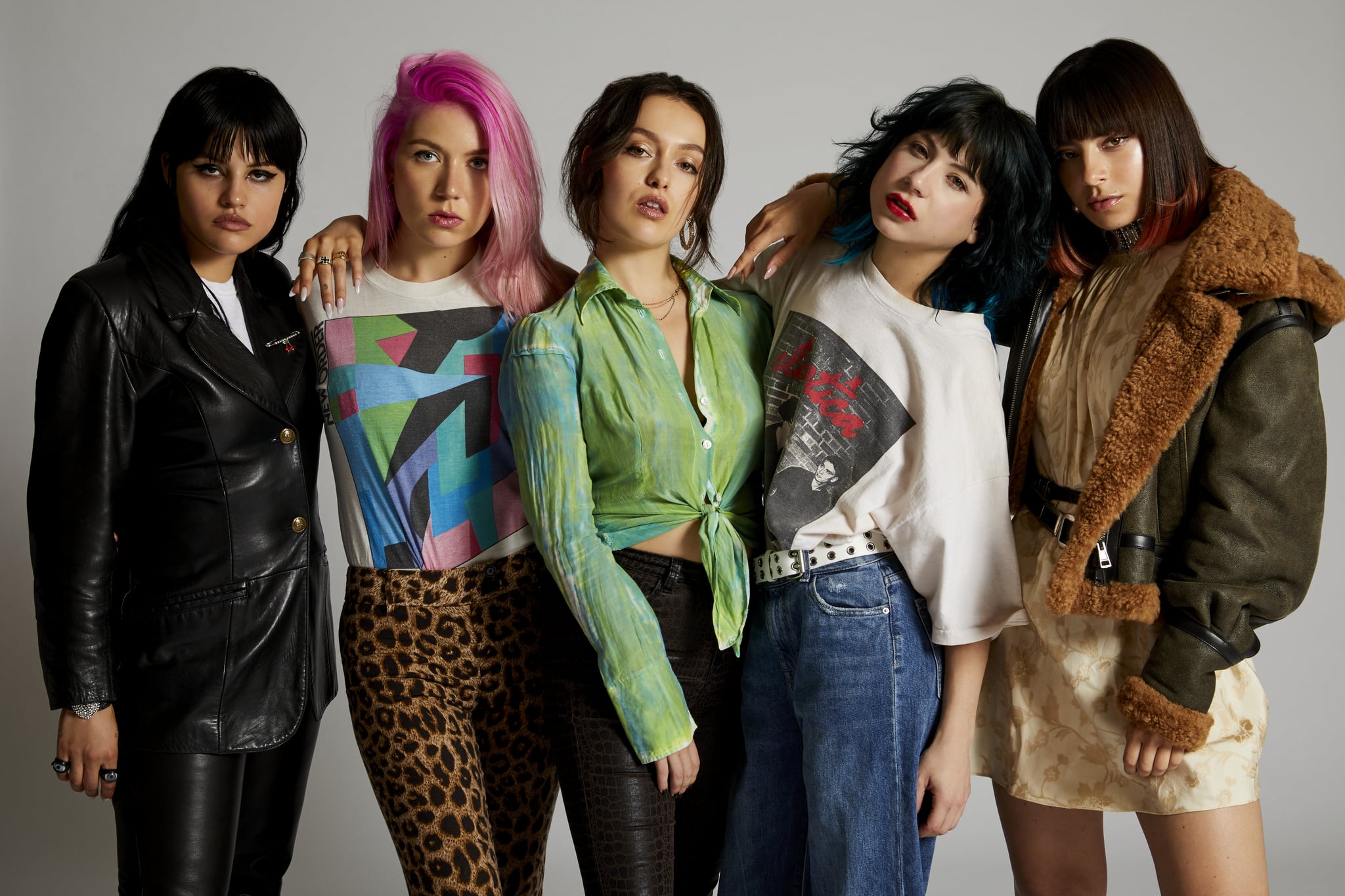 Netflix chronicled the rise of our new favorite girl band in the docuseries I'm With the Band, and if anyone was left wondering if Nasty Cherry are still together after the show, then worry no more. The band are not only still together, they're working on their first album, which is set to drop on Nov. 22, and enjoying watching the world get to know them better via Netflix. Nasty Cherry boldly introduced themselves as "the best band of 2019" on Instagram back in January, and they mean to keep that promise.
Charli XCX brought together drummer Debbie Knox-Hewson, bassist Georgia Somary, guitarist Chloe Chaidez, and lead singer Gabbriette Bechtel in hopes of creating a rock-and-roll Spice Girls. None of the women knew each other before moving into a house together for I'm With the Band, but they quickly hit it off. Their bond has only grown since Charli first recruited them for Nasty Cherry, as their Instagram account shows. From getting together to eat Japanese food on the show's launch day to calm their nerves to sharing photos of themselves hard at work writing new songs, they've been thoroughly documenting their journey on social media. So far, it looks like the group's bond is strong, and they're clearly all in when it comes to making Nasty Cherry a success.
At the moment, the band are busy prepping their first official album. Since they completed filming for their Netflix series, Nasty Cherry have released four singles — including "Live Forever" and "Win" — all of which are available on Spotify. When "Win" dropped in March, it sparked a number of articles about who the band was and where they came from, proving the group had staying power right from the start. There aren't any current plans for them to go on tour (at least not that they've shared), but they have started playing live shows, making their New York City debut in June at the bar Baby's All Right.
In an August interview with Rolling Stone, Charli XCX shared her hopes for Nasty Cherry. "My vision is that they become the biggest band in the world, a band I would have wanted to listen to and have been inspired by when I was 15," she said. And while they still have a long road ahead of them, Nasty Cherry's path toward musical world domination is looking smooth.