7 Facts About The Bachelor's Abigail Heringer, Who Scored Matt's First Rose of the Season
Abigail Heringer, one of the 32 women vying for Matt James's heart on the 25th season of The Bachelor, is quickly enamoring the show's leading man with her honesty and relaxed nature. The 25-year-old client financial manager from Beaverton, OR, was the first woman to receive a coveted rose from James in the premiere of the series, and we can definitely see the sparks flying between them. Abigail professes her love of the outdoors, and told ABC she sees herself as "easygoing, laid-back, [and] always down to have fun." Showing vulnerability by talking about her hearing impairment, Abigail makes it clear that nothing has ever stopped her from living her life to the fullest. Ahead, find several facts about Abigail, including her go-to drink and even her favorite way of approaching a guy.
01
She Loves the Outdoors
A Pacific Northwest-native, Abigail has talked about her passion for being outdoors, and regularly posts Instagram photos enjoying nature. Abigail makes clear that she loves everything from snowy days to forest hikes, but particularly appreciates breathtaking mountain views.

02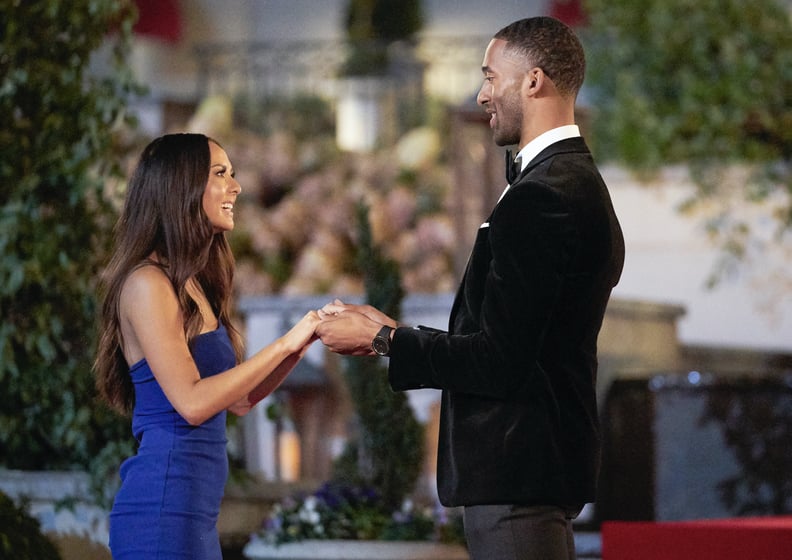 She's Ready to Find the Man of Her Dreams
At 25 years old, Abigail is ready to embark on the journey to find her soulmate. She told ABC that she is "looking for a man who will lift her up and make her feel like it's just the two of them in the whole wide world."
03
When It Comes to Her Favorite Drink, She Prefers Local
Heringer is a fan of a good beer, especially when it's an ice-cold local microbrew. Something to make the experience even better? The Bachelor contestant says she loves to enjoy her favorite drink on a beautiful Oregon day.
04
She Has a Surprising (Yet Effective!) Technique For Approaching Guys
When she's out and about, Abigail's favorite way to meet guys is by accidentally bumping into them. Although it's definitely unique, we have to admire her for her boldness. Probably playing in the background of her nights out? Calvin Harris, who she loves because "his beats slap."
05
Her Hearing Impairment Has Never Stopped Her From Living Her Life
The recipient of the first-impression rose shows her strength, resilience, and bravery when talking about her hearing impairment. Speaking about how it has "never stopped" her from living her life to the fullest, Abigail shows her headstrong nature that is truly inspiring to viewers (and Matt, too!).
06
Her Favorite Hobby? Golfing With Her Grandparents
07
She Doesn't Believe in Love at First Sight