Barbie and Ken Costume Ideas to Help You Win at Halloween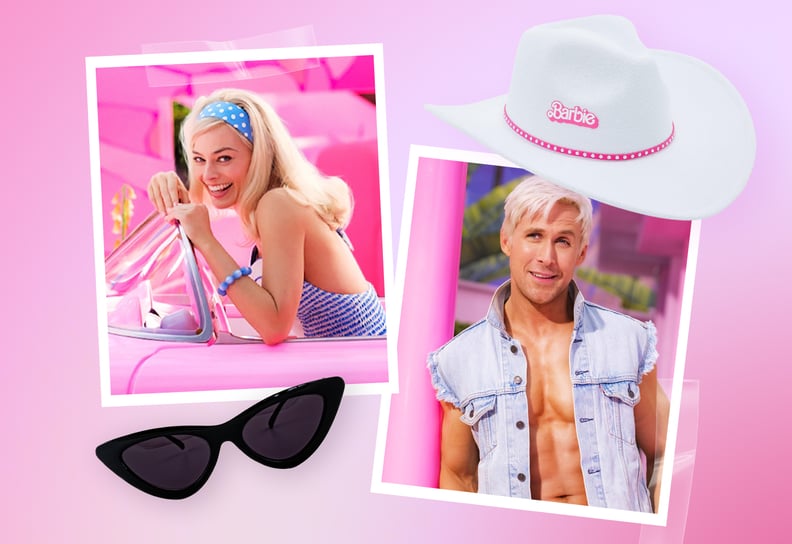 Everett Collection
Photo Illustration: Aly Lim
Everett Collection
Photo Illustration: Aly Lim
Greta Gerwig's live-action "Barbie" movie has sparked a resurgence of the Barbiecore aesthetic. The Margot Robbie and Ryan Gosling-led flick, which dropped in July, has gotten people excited about the vibrant, neon-colored fashion featured in it just in time for Halloween.
According to Variety, the viral looks we've seen from the movie are the creations of Oscar-winning costume designer Jacqueline Durran. Gerwig previously worked with Durran on the wardrobe for "Little Women." The designer is also responsible for Kristen Stewart's Chanel looks in "Spencer," per Vogue.
The internet can't seem to get enough of all the fun, perfectly pink ensembles from "Barbie." Between Robbie's hot-pink Western rodeo outfit and Gosling's bleach-blond hair and orange six-pack, the movie is clearly pulling out all the stops on the fashion front. If you're looking for some bright ideas to make a statement this Halloween season, take a look at all the Barbie costumes ahead.
01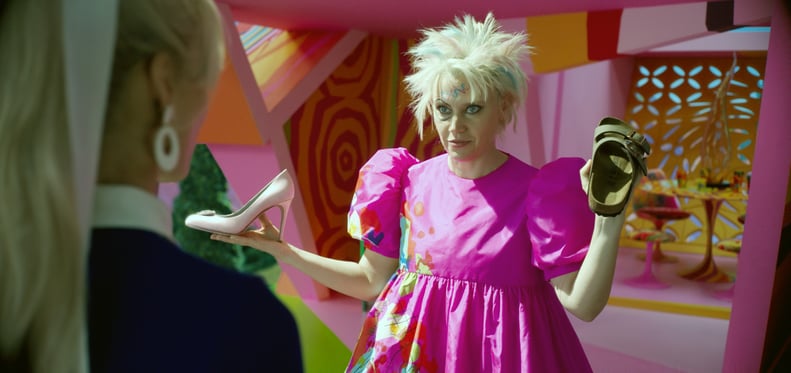 Weird Barbie Halloween Costume
What to wear: Kate McKinnon's Weird Barbie is really just the doll whose kid had a little too much fun destroying her. Start with a babydoll-style hot pink dress with poofy sleeves (this Amazon buy is perfect) and then go crazy. Cover the dress with splotches of paint, and hack away at a short blonde wig. Grab some face paint, and draw a circle around one eye and some crazy, zig-zag lines across your forehead.
02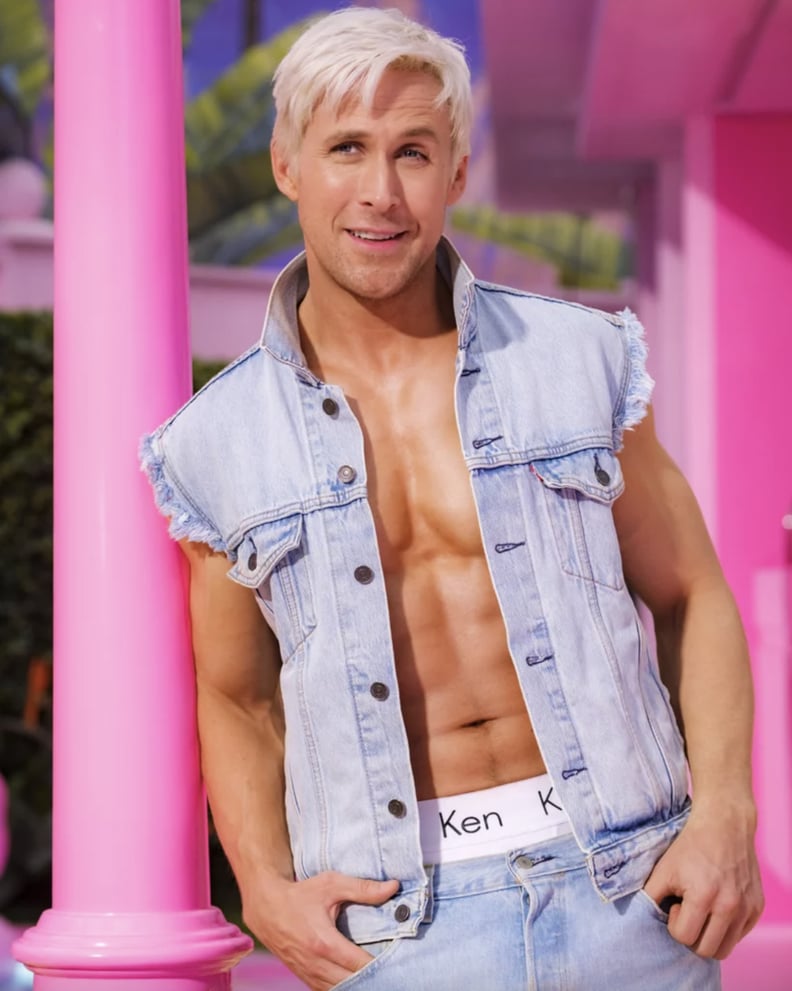 Ken Halloween Costume
What to wear: Gosling's Ken has a simple look that only requires a denim vest, matching shorts/pants, and white-trim boxer briefs (a pair of Calvin Klein undies will do the trick).
03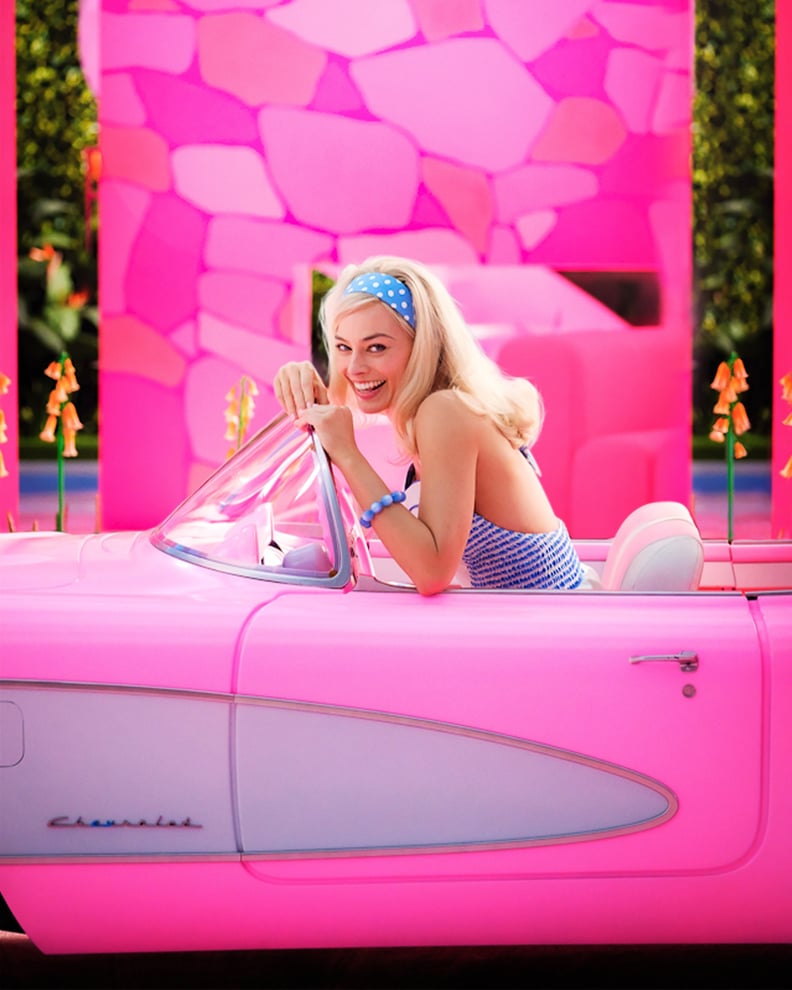 Barbie Halloween Costume
What to wear: Robbie's Barbie isn't complete without her hot-pink convertible (have fun finding one of those). No wheels? A blue polka-dot headband, blue beaded bracelet, and blue-and-white striped halter top should do the trick.
04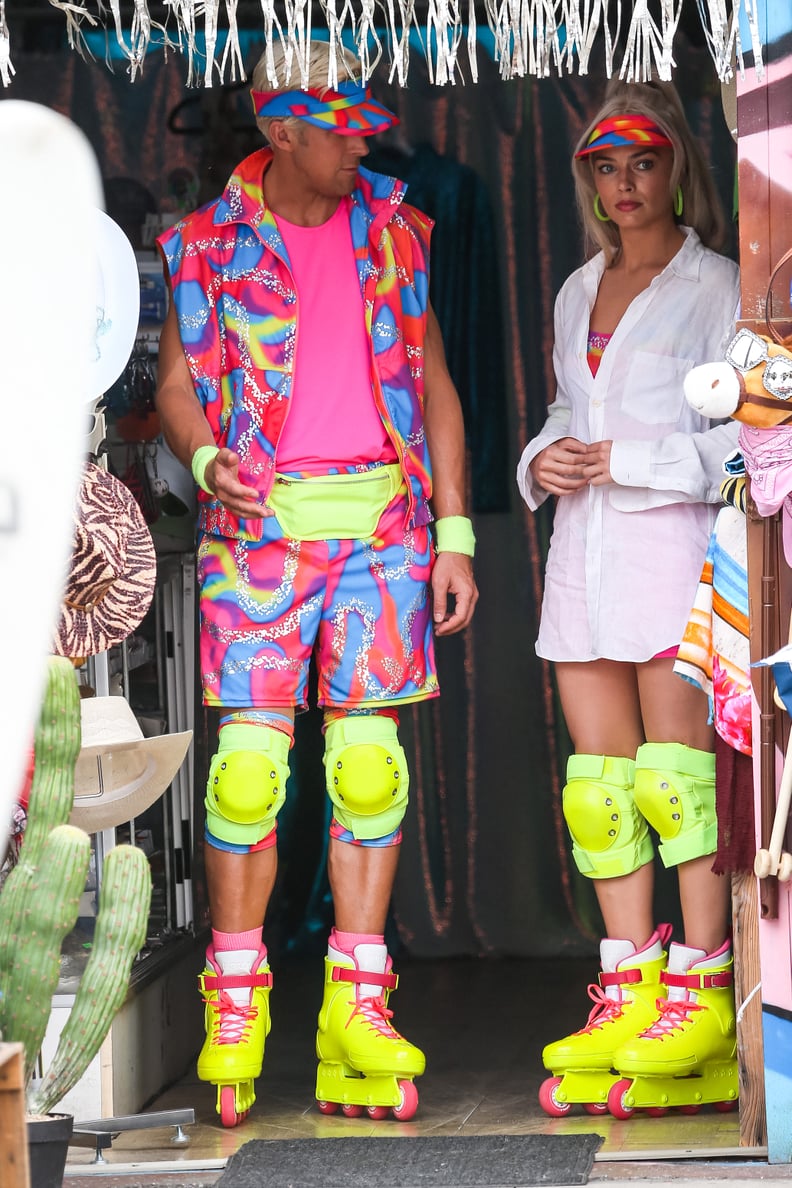 Barbie and Ken Halloween Costume
What to wear: This matching Barbie and Ken costume needs neon-yellow rollerblades, matching knee pads, and multicolored visor hats. For the rest of Barbie's look, you'll need a pink top and matching shorts, plus a long-sleeved white shirt dress. For Ken, you'll want to grab a multicolored vest and matching shorts, a hot-pink muscle shirt, and a neon-yellow fanny pack.
05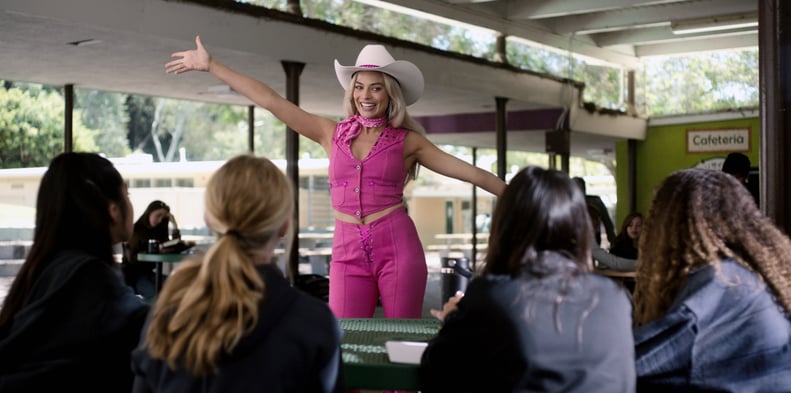 Cowgirl Barbie Halloween Costume
What to wear: Channel your inner cowgirl Barbie with a hot pink vest and matching flared pants, paired with a white cowboy hat (this one from Hot Topic is a replica of Robbie's from the film). Use your fabric glue skills to bling out your outfit with star patches, and finish it all off with a pink bandana around your neck.
06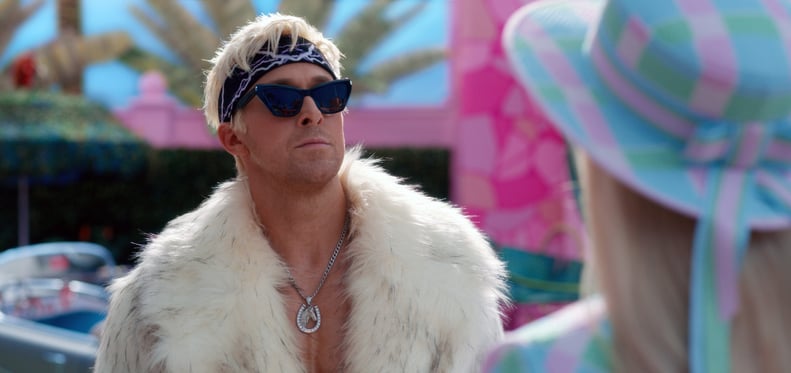 Ken Halloween Costume
What to wear: Prove Ken is more than just Ken with a cream faux fur jacket paired with a medallion necklace, a black headband, and fingerless black leather gloves. Don't forget your cool, cat-eye black sunglasses.
07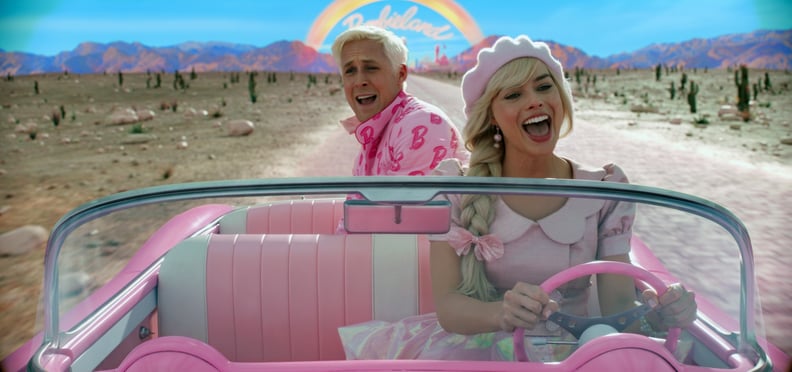 Barbie and Ken Halloween Costume
What to wear: Get ready for a road trip adventure in this fun couple's costume. For Ken's driving suit, you'll need a cropped light pink jacket and matching trousers. Grab some hot pink fabric paint and cover both pieces with the signature Barbie B. Platinum blonde hair is not required but is an added bonus. For Barbie, a light pink beret is essential, coupled with a thick braid and pink bow. Robbie's Barbie wears a short, puffy sleeve pink top, with a sweet scalloped collar and suit-jacket-like buttons.
08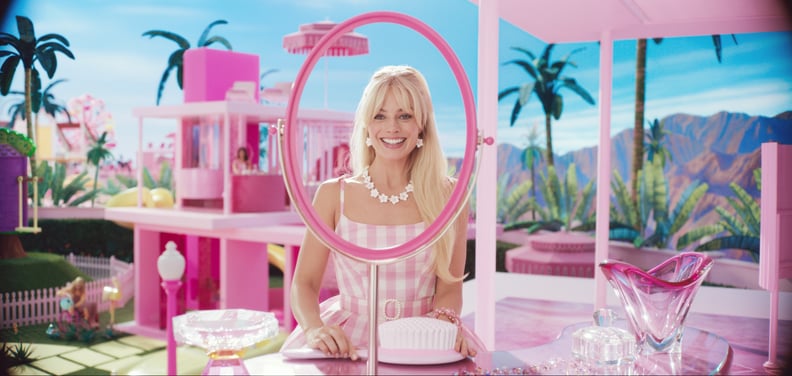 Barbie Halloween Costume
What to wear: This Barbie look from Robbie's living doll is a classic — and requires a dress you'll definitely rewear. Opt for a fit-and-flare pink, gingham spaghetti strap dress. Pair it with a white flower necklace and matching earrings, as well as a pair of closed-toe heels. Never forget the complementary bow!
09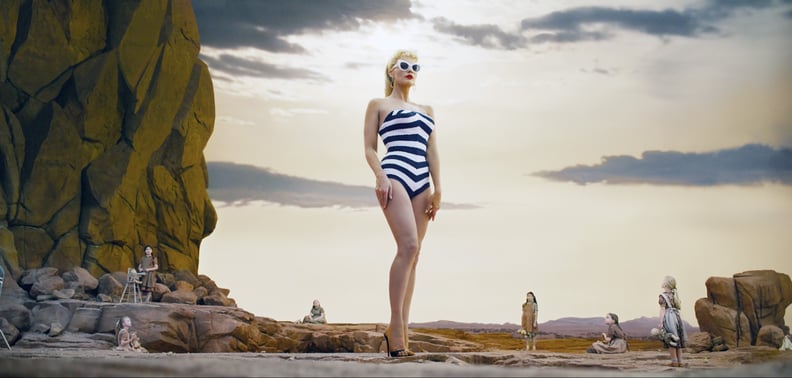 Barbie Halloween Costume
What to wear: Become the first-ever Barbie doll in a black and white striped leotard or one-piece swimsuit, paired with black heels, white sunglasses, and a super-high ponytail. Don't be afraid to snag some clip-in blunt bangs.
10
President Barbie Halloween Costume
What to wear: This Barbie, played by Issa Rae, is president — and we can see why. Her style is immaculate. Transform into one of her more casual looks with a simple, pink long-sleeved jumpsuit featuring a bow at the waist. Don't forget a pink sash bearing your "president" title in the Barbie font. Make your own, or snag this replica from Etsy.