Billie Eilish Happier Than Ever World Tour Dates and Details
Billie Eilish Is Finally Going Back on Tour Next Year, and We're Happier Than Ever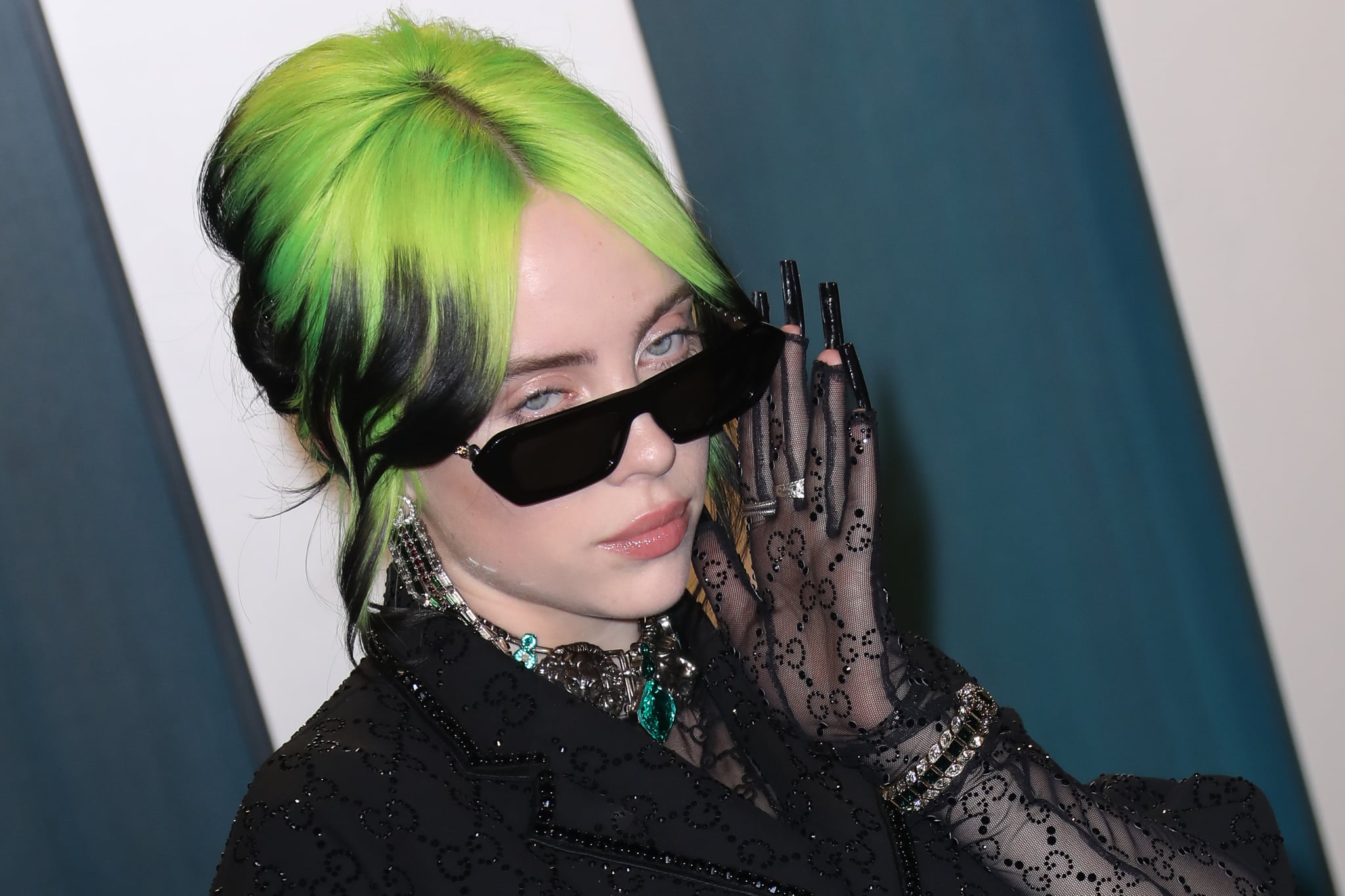 Image Source: Getty / Toni Anne Barson / WireImage
Billie Eilish is ushering in a new era by going back on tour! After having to cancel her Where Do We Go? World Tour in 2020 due to the pandemic, the Grammy-winning singer-songwriter is hitting the road again in 2022 to promote her sophomore album, Happier Than Ever, which is set to release on July 30. Dubbed Happier Than Ever, The World Tour, the trek will kick off in New Orleans on Feb. 3 and make 31 more pitstops throughout North America before heading overseas to the UK and Europe for 18 more shows in the summer.
Tickets officially go on sale on Friday, May 28, but seeing as they'll likely sell out fast, you can sign up for Ticketmaster Verified Fan registration until 11:59 p.m. PT on May 23 to gain early access for North American concert tickets on May 26. Any fans in the UK and Europe who wish to receive the same early access must preorder any copy of her forthcoming album before 5 p.m. on May 25 to snag a presale access code. If you can't possibly wait until 2022 to see Eilish perform live, she's set to headline a handful of music festivals this year, including Life Is Beautiful in Las Vegas on Sept. 19, The Governors Ball in New York on Sept. 24, and Austin City Limits in Texas in October.
Below, check out every date and stop for Eilish's Happier Than Ever tour, and be sure to set your alarm and have that credit-card number ready to snag your tickets in time.
North America Tour Dates
Feb. 3 — New Orleans
Feb. 5 — Atlanta
Feb. 6 — Charlotte, NC
Feb. 8 — Pittsburgh
Feb. 9 — Washington, DC
Feb. 10 — University Park, PA
Feb. 12 — Buffalo, NY
Feb. 13 — Philadelphia
Feb. 15 — Montreal
Feb. 16 — Toronto
Feb. 18 — New York
Feb. 19 — New York
Feb. 20 — Boston
Feb. 22 — Newark, NJ
March 8 — Birmingham, AL
March 9 — Nashville, TN
March 11 — Louisville, KY
March 12 — Detroit
March 14 — Chicago
March 15 — St. Paul, MN
March 16 — Omaha, NE
March 19 — Denver
March 21 — Salt Lake City
March 24 — Vancouver, Canada
March 25 — Seattle
March 29 — San Francisco
March 30 — Sacramento, CA
April 1 — Las Vegas
April 2 — Phoenix
April 6 — Los Angeles
April 8 — Los Angeles
April 9 — Los Angeles
UK and Europe Tour Dates
June 3 — Belfast, UK
June 4 — Dublin
June 5 — Dublin
June 7 — Manchester, UK
June 8 — Manchester, UK
June 10 — London
June 11 — London
June 12 — London
June 14 — Glasgow, UK
June 15 — Birmingham, UK
June 16 — London
June 18 — Amsterdam
June 19 — Frankfurt, Germany
June 21 — Cologne, Germany
June 22 — Paris
June 28 — Antwerp, Belgium
June 30 — Berlin
July 2 — Zurich