As POPSUGAR editors, we independently select and write about stuff we love and think you'll like too. If you buy a product we have recommended, we may receive affiliate commission, which in turn supports our work.
Billie Eilish is shifting over into a new aesthetic. Following all the neon green that felt synonymous with her debut album and subsequent breakout year, the newly blond singer is leaning into more neutral colors for her highly anticipated sophomore album, recently revealed to be titled Happier Than Ever. And with that comes new merch.
Timed with the release of her latest single, "Your Power," on April 29, Billie dropped a small range of clothing and accessories all displaying the album title in some way. In fact, the defiant and feisty expression makes Billie's new merch feel reminiscent of those Happy Bunny T-shirts popular in the 2000s . . . except slightly more elevated. There are a sweatshirt, two sweatpants, two T-shirts, a tank, a pair of socks, and a satin scarf, with prices ranging from $20 to $120. Scroll to shop the entire range.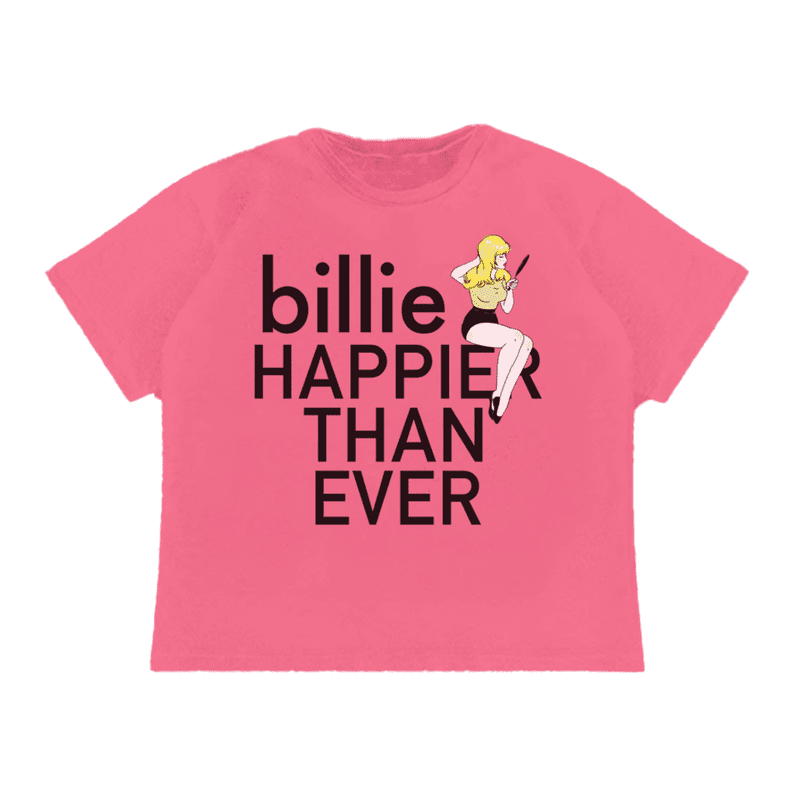 Billie Eilish Pretty Boy T-Shirt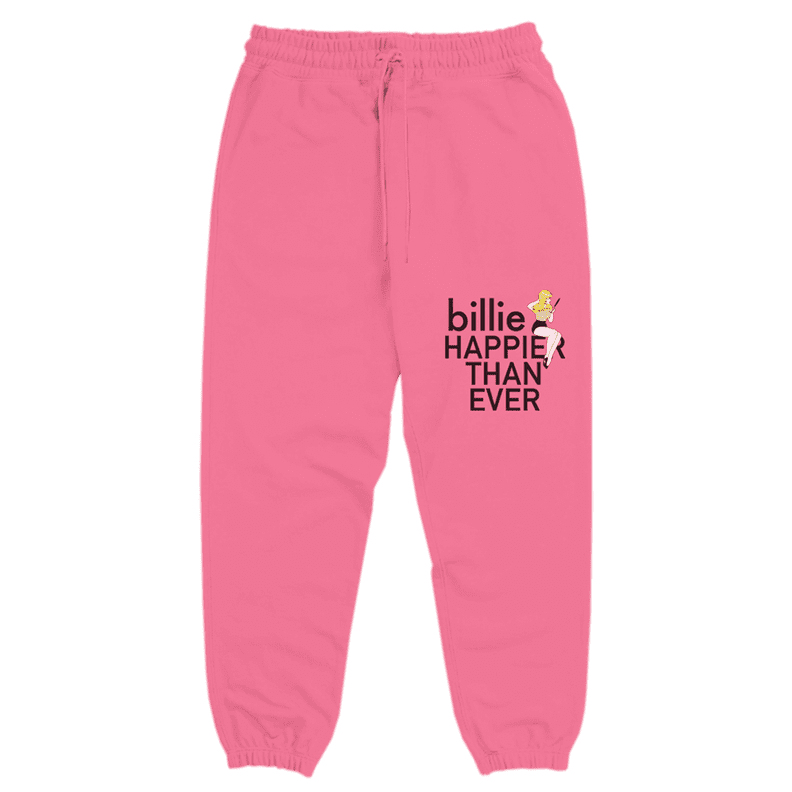 Billie Eilish Pretty Boy Sweatpants
Billie Eilish Get Away From Me Ringer Tank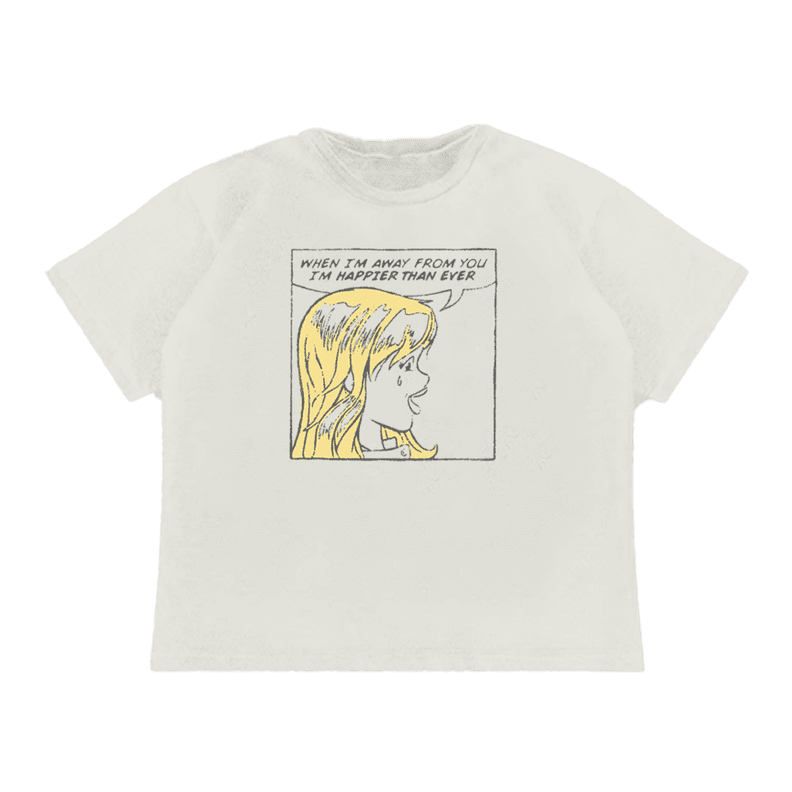 Billie Eilish Get Away From Me T-Shirt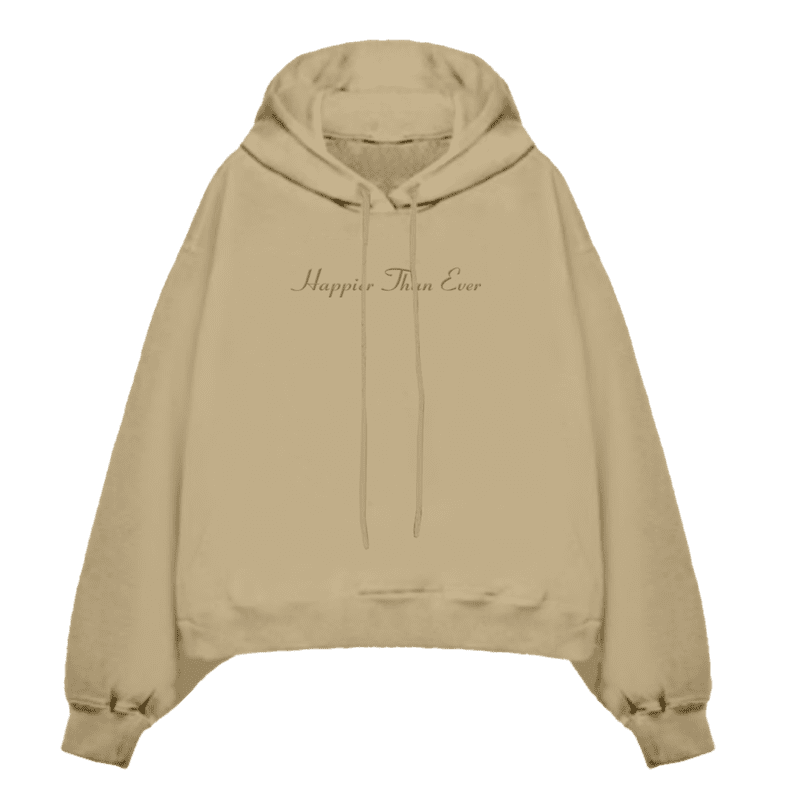 Billie Eilish Happier Than Ever Hooded Sweatshirt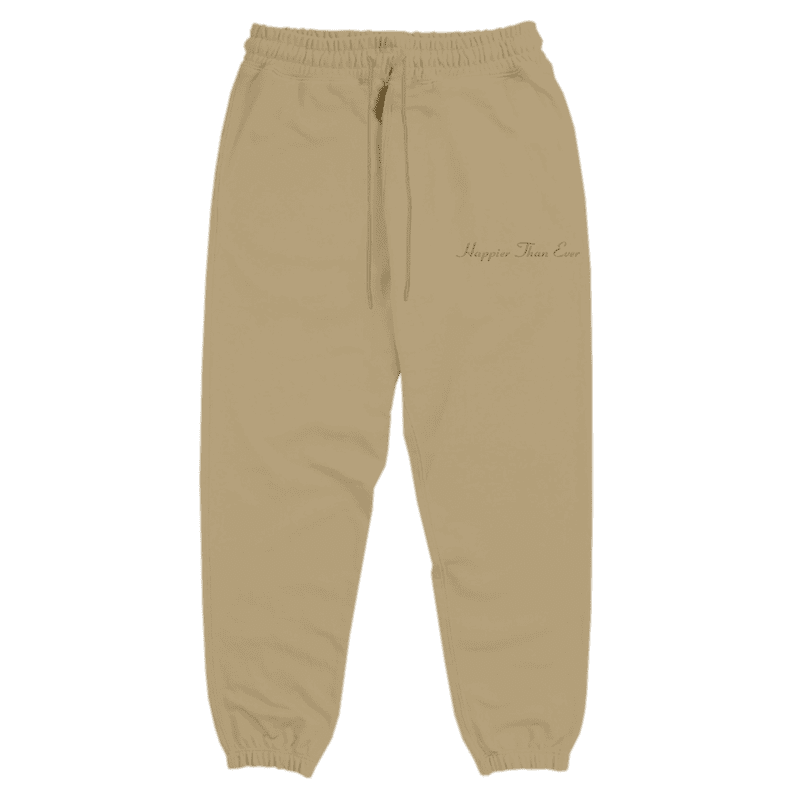 Billie Eilish Happier Than Ever Sweatpants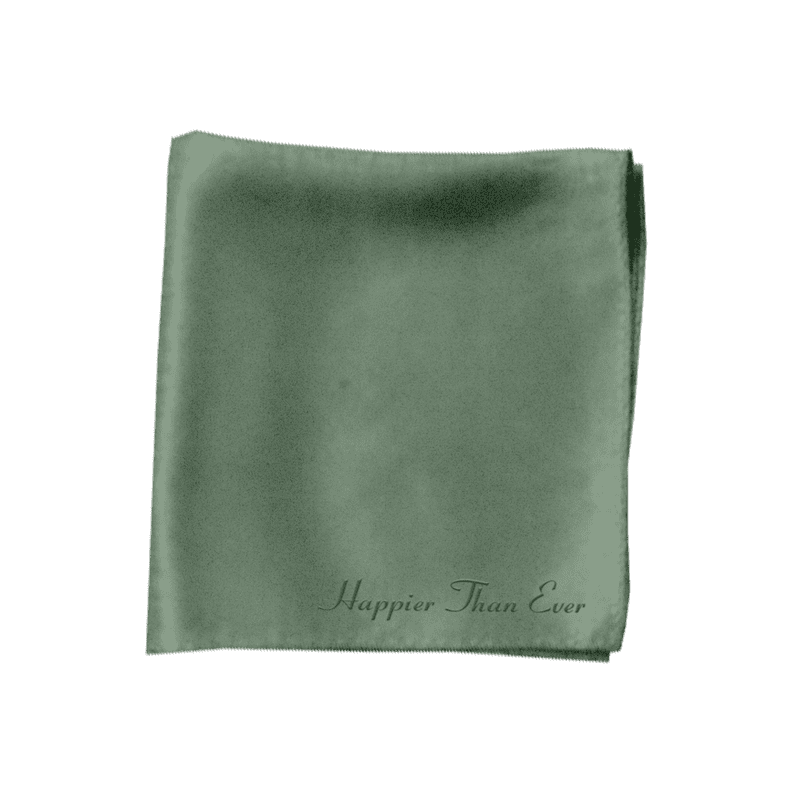 Billie Eilish Happier Than Ever Satin Scarf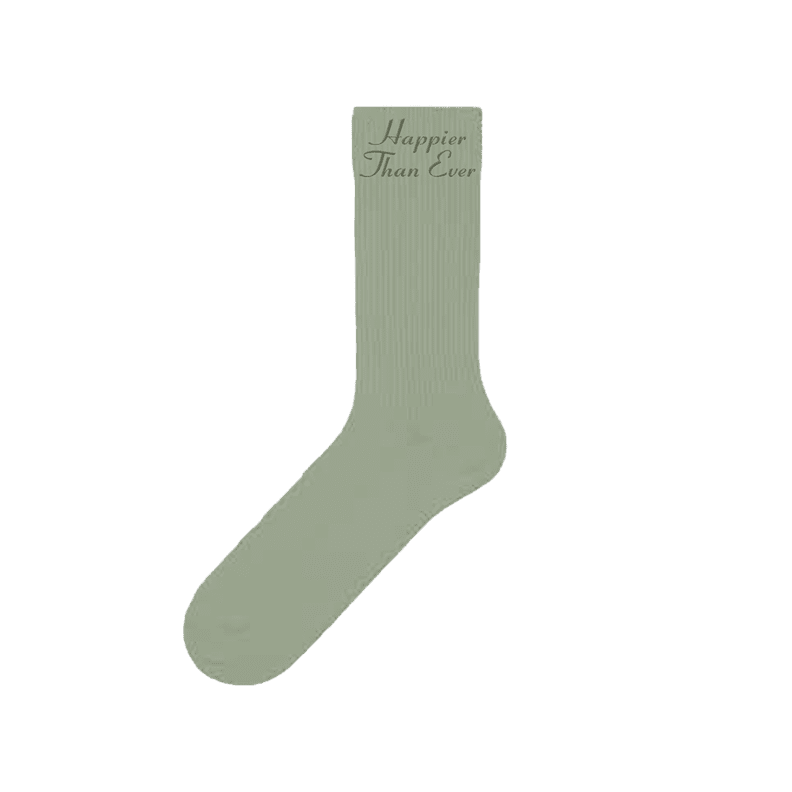 Billie Eilish Happier Than Ever Socks