Who Will Billie Lourd Play on Will & Grace?
Billie Lourd's Role in the Final Season of Will & Grace Hits Close to Home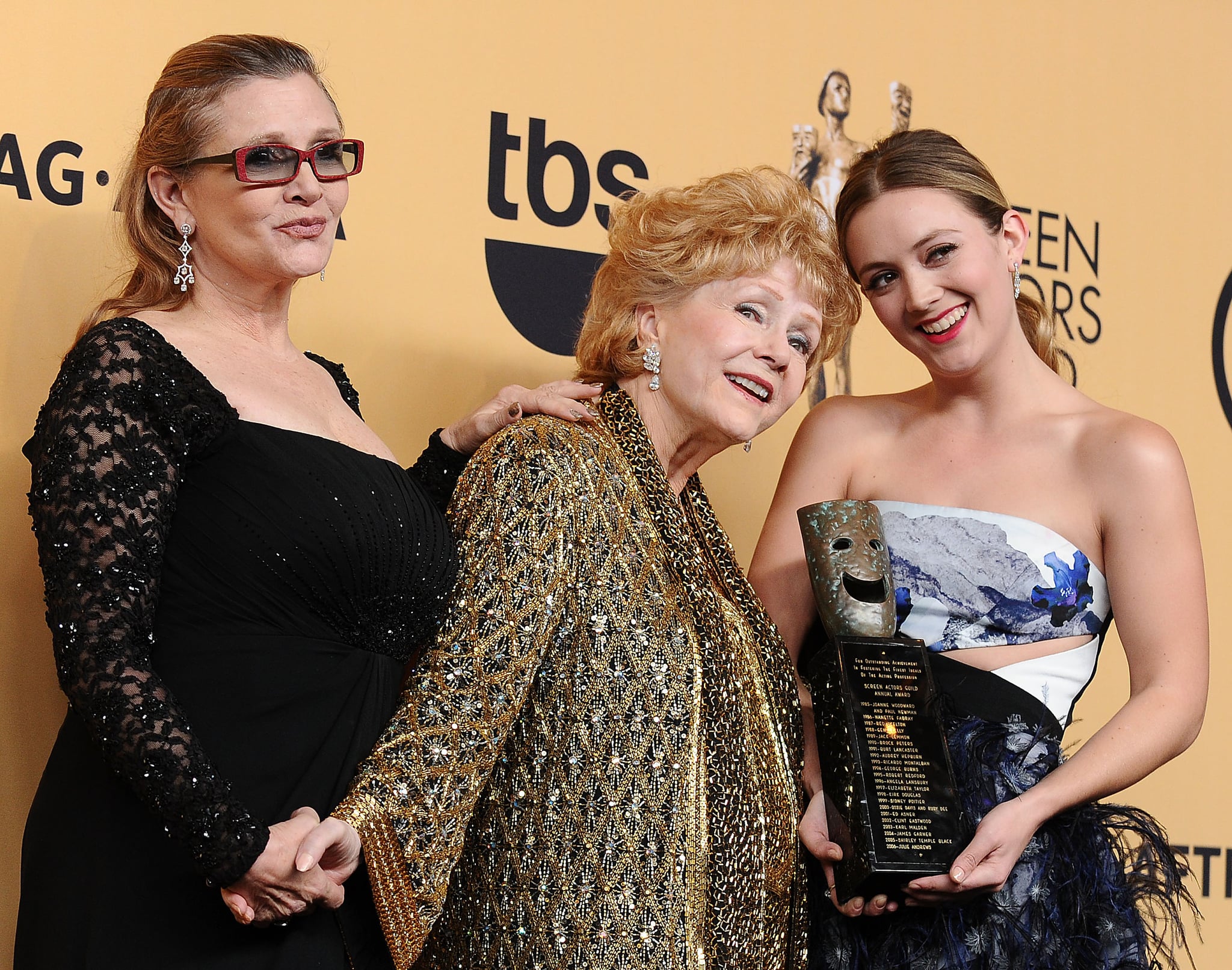 Will & Grace has made a touching new casting choice: Billie Lourd will make a cameo appearance in the forthcoming final season as the granddaughter of Bobbi Adler, previously portrayed by her real-life grandmother, the late Debbie Reynolds. According to Deadline, Lourd's Fiona Adler will pop up in an episode to reconnect with her aunt, Grace Adler.
"The episode is especially meaningful because of Billie's relationship to the show," said Will & Grace cocreator and executive producer Max Mutchnick. "We're thrilled to have Billie. And best of all — she's really good."
Lourd will also honor her mother, Carrie Fisher, in Star Wars: The Rise of Skywalker, out later this year. Director J.J. Abrams previously told Vanity Fair that Lourd, who portrayed Lieutenant Connix in the franchise's previous two films, shares a new scene with Fisher's Princess Leia. The scene will rely on footage previously filmed for Star Wars: The Force Awakens, a year before Fisher's passing.