Charlie's Angels Video Interview
Watch Kristen Stewart, Naomi Scott, and Ella Balinska Hilariously Quiz Each Other on Charlie's Angels
The Townsend Agency and its ass-kicking Angels are back — and now they've gone global. In this latest installment of Charlie's Angels, director Elizabeth Banks delivers a modern take on the series with a brand-new badass trio of Angels: the wild and hilarious Sabina (Kristen Stewart), former MI-6 agent Jane (Ella Balinska), and systems engineer turned Angel Elena (Naomi Scott). After watching their slick crime-fighting and action-packed adventures taking down global villains, it'll make you want to sign up as the latest recruit. (Seriously — Banks, call me.)
To celebrate the return of the iconic franchise, we sat down with the newest Angels to see just how well they remember the first two Charlie's Angels films. The cast quizzed each other on everything from the original film's Angels . . .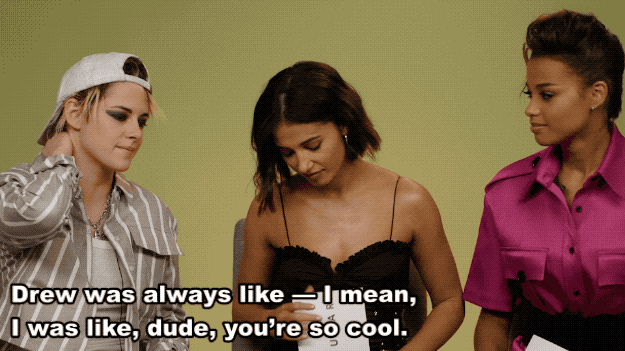 . . . to some of the most famous celebrity cameos.
Check out the video above to see who comes out on top, and catch Charlie's Angels in theaters everywhere Friday, Nov. 15!
— Additional reporting by Kelsie Gibson