Cruel Summer: How That Twist Ending With Jeanette Could Set Up Season 2
Freeform's Cruel Summer came to a dramatic close on Tuesday night with a shocking season one finale. Thankfully, we have another season to look forward to, but we are still scratching our heads over all of those twists. After dragging out the mystery of Kate (Olivia Holt) and Jeanette (Chiara Aurelia)'s trial in 1995 all season long, we finally get answers to some of our biggest questions in the final episode. Of course, with that shocking final scene, even more questions have been added in their place. Ahead of the finale, POPSUGAR talked with Aurelia to get some resolution on those mysteries. Read ahead as we break down some of the biggest moments from the episode.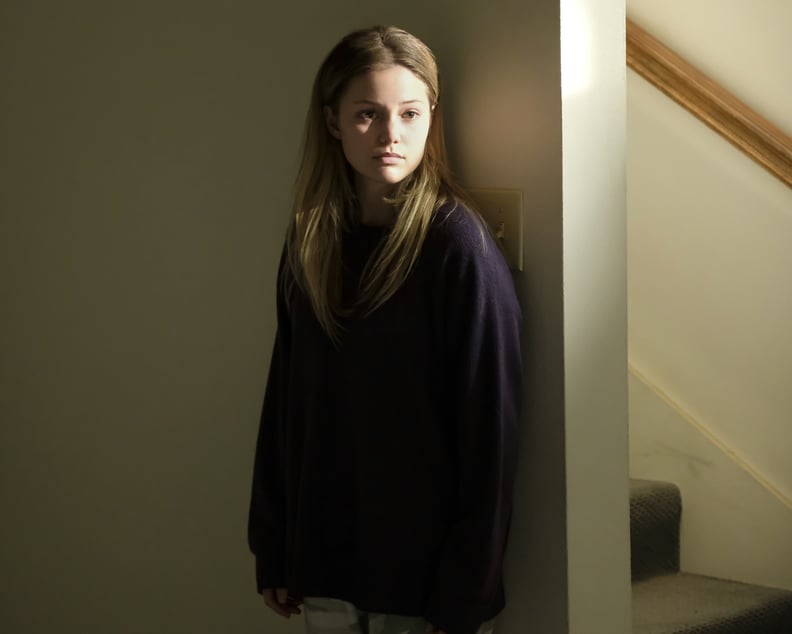 Who Is Annabelle?
During the trial, Jeanette exposes that Kate initially went to Martin's house willingly as she shared private messages between Kate and her sister, who pretended to be an abduction victim in an online support chat room. With this revelation out in the open, Kate and Jeanette agree to meet privately before their trial at Martin's abandoned home to talk one on one. It's there that Kate uncovers what really happened in the basement of Martin's home.
As Kate uncovers her suppressed memories, she recalls the night Martin died. Though it was initially believed that he died from a police shootout, we learn that wasn't exactly the case. In a flashback, Martin goes downstairs to the basement and introduces Kate to Annabelle, the gun his father used to kill himself. She initially thinks Martin is going to use the gun to kill her, but he eventually turns the gun to himself, telling Kate he's sorry for the things he's done. However, at the last minute, he drops the gun and screams as he punches the wall. Terrified about what Martin might do next, Kate takes the gun and shoots him. She tells Jeanette that she stayed with him all night in the basement and eventually called the cops the next morning.
Who Really Saw Kate on Christmas Eve?
During Kate and Jeanette's conversation in Martin's house, the two put together that it was actually Mallory who saw Kate in the window on Christmas Eve, not Jeanette. As a result, Kate makes a public apology to Jeanette as she speaks with the press, saying, "She is not the monster the media has made her out to be."
In a separate conversation, Kate confronts Mallory about seeing her and not telling anyone. Mallory explains that she initially assumed the woman in the window was Martin's girlfriend or sister. However, after Kate was rescued and she put the pieces together, she decided to keep quiet because telling her secret meant telling Kate's secret about Martin as well.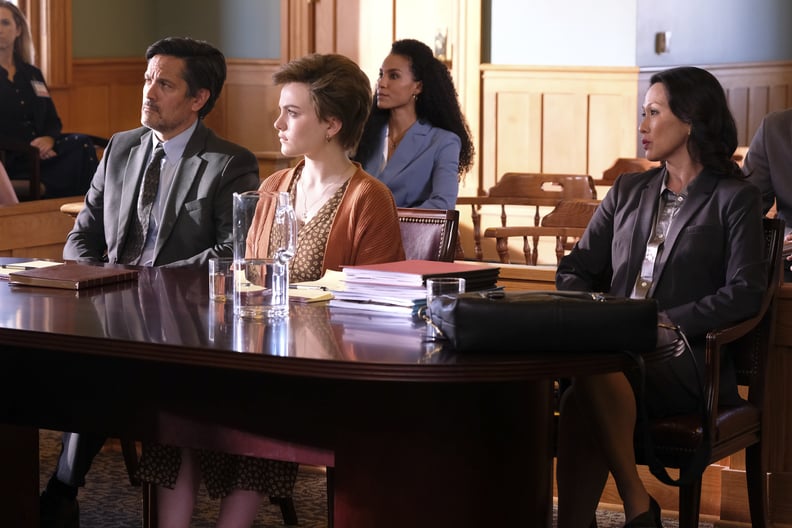 What Happens to Kate and Jeanette After the Trial?
Kate and Mallory eventually reconcile as friends, and potentially turn into something more. As the two dance in the middle of the street in one of the final scenes, Kate leans in and kisses Mallory. Meanwhile, Jeanette starts her clean slate by appearing on The Marsha Bailey Show, similar to how Kate did earlier in the season. Only this time, instead of Kate making claims against Jeanette, Jeanette publicly forgives Kate.
It's certainly an eerie scene as Jeanette copies Kate's mannerisms from the original interview, right down to wearing a similar headband. "It was really a full circle moment," actress Chiara Aurelia said about the scene. "The creatives were really interested in showing Jeanette coming on as she's been forgiven. The world thinks she's innocent and once again, she goes back to her old ways and falls back into the pattern of pretending to be Kate Wallis. She ends up going on TV and literally imitating her every move and her every mannerism and behavior, trying to look as much like her as possible. That was something we spent a lot of time focusing on. I got to watch Olivia do that scene hundreds of times trying to imitate the way she was holding feet and her arms, the tilt in her neck, the punctuation in her words, and her voice, and her tone. It was all something interesting to try and replicate."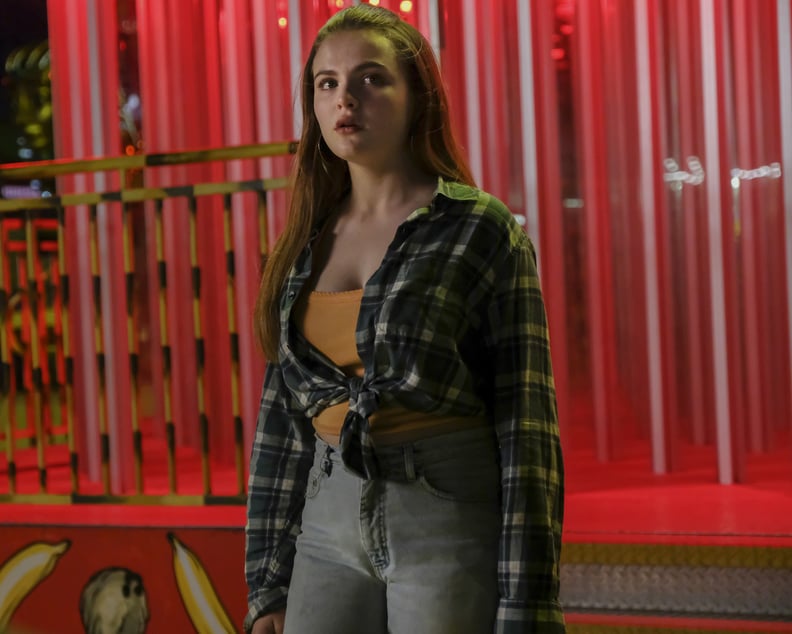 Did Jeanette Lie About Knowing Where Kate Was?
With Kate and Jeanette seemingly finding closure in the 1995 storyline, the final scene of the episode flashes back to 1994 as Jeanette sneaks into Martin's home. Its in this scene that we learn the chilling truth that while Jeanette didn't technically see Kate in Martin's home, she did know she was there. As Jeanette walks down the hallway, she hears Kate's voice, who reveals that Martin has locked her in the basement and pleads for help. Jeanette instinctively goes to open the door, but eventually decides against it, dropping her hand and looking up at the camera with a smile.
So, how exactly should fans interpret that scene? Aurelia admitted there is certainly "a lot to unpack there and a lot of questions." For starters, why didn't Jeanette tell the truth about knowing where Kate was? "I think that the biggest desire for Jeanette over the course of the whole season is just to fit in and feel loved, and clearly, she was intimidated by Kate," she said. "She was probably scared, and didn't know what to do. That's horrible. She made some really bad choices and some horrible mistakes, and you kind of watch them take her whole life down and unravel this whole journey. Because although she didn't do what Kate said she did, it's kind of like you're waiting for episode 10 to figure out which one of them is worse? They're both making mistakes. They're both lying, but who really is the bad guy? You end up realizing it doesn't really have anything to do with that situation you think you're waiting to find out. It has a lot more to do with them as human beings."
"They're both lying, but who really is the bad guy?"
While she admitted that Jeanette definitely has "a devious side" and there's "more going on that we don't know about," she also doesn't see her as the villain of the story. "Something that I think is really special about our story is that people are three dimensional," she said. "Human beings are three three-dimensional. Women are three dimensional. There is so much more going on than just good or bad, a villain or a victim. She's a human being and she's made some horrible choices, but she has to live with those decisions. Those cause some karma that come back and bite her throughout the next year of her life."
"And the same thing for Kate," she continued. "The bad choices that Kate has made and Mallory has made, these ghosts haunt these characters as the years go on and they follow them. They never disappear. So having those kind of moments make you question, 'Well, who is in the right here? Who is in the wrong here?' But the last moment of the show is finally the moment where you go, 'Oh, maybe Jeanette really could be bad. Maybe there is no humanity in her. Maybe she's just a horrible person. Or maybe there's more than this story that we don't know yet.' And that's kind of for you to guess and find out."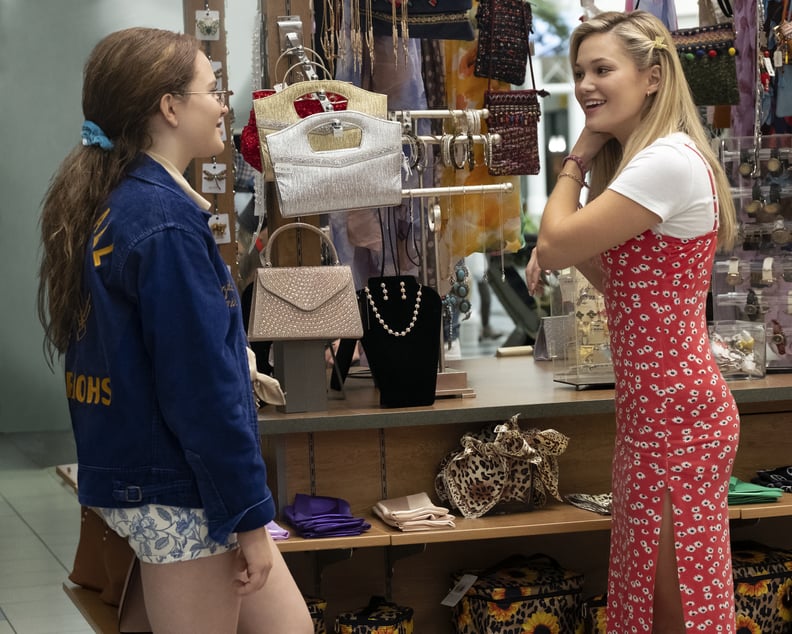 What Will Season 2 Be About?
With that cliffhanger ending, there are so many ways a second season could go. In addition to exploring the complexities of Jeanette's character, there's also the big question of when in 1994 that final scene takes place. Though Jeanette is wearing summery clothes, it's never explicitly stated what month it occurs. "We didn't say that, so [Kate] could have been rescued by the police the next day," Aurelia noted. "Months could've gone by. This could have been at the beginning of '94 and Jeanette continued to pursue Jamie after this happened. We don't know. Or this could have happened 10 hours before she got rescued, and Jeanette would have told someone. But that's part of it, is we have no idea. That's something that we're going to have to wait and discover."
Though a release date for season two hasn't been announced yet, it seems like the writers are already busy planning. "I am really excited for the writers and the creators to start weaving this web and make season two as invigorating and exciting as season one was. I know that they have some wonderful ideas on the brink of where they want to take this, and I look forward to kind of being a small piece in that big puzzle and journey."