Who Plays Sylvie on Emily in Paris?
The Actress Who Plays Sylvie on Emily in Paris Is the Epitome of French Chic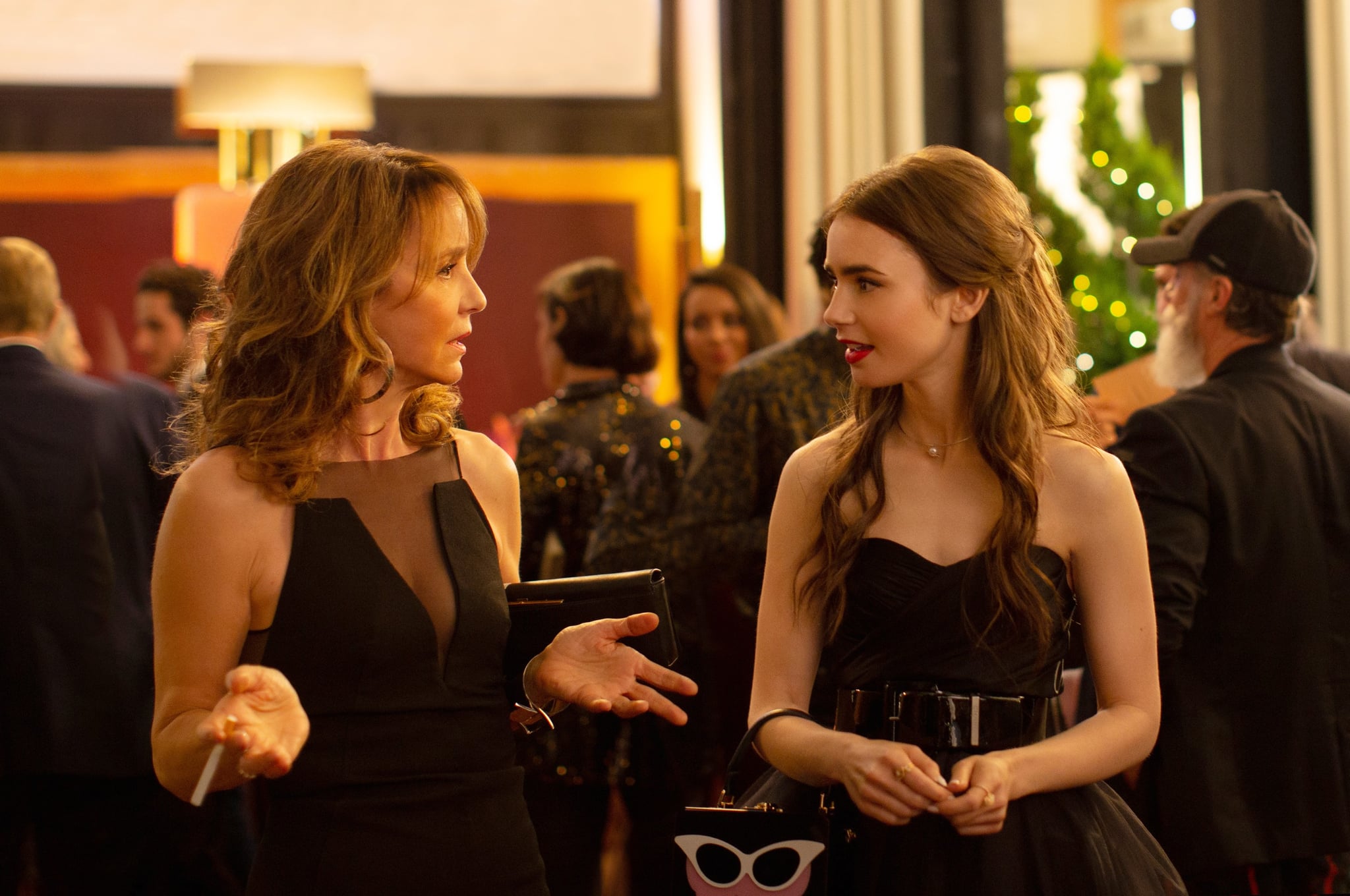 We can't stop watching the addictive new Netflix series Emily in Paris, which combines all our Francophile dreams with gorgeous, super-chic fashion, pain au chocolat, ambition, and very cute guys (hi Antoine and Gabriel!). Apart from protagonist Emily — who dons looks like short plaid jackets and chic monochrome outfits, and is delightfully neurotic with everything from work to love — there's another character whose fashion sense and big attitude are next-level. Parisian boss Sylvie is fashion-forward but classic in her style, and a total Miranda Priestly when it comes to her behavior as marketing firm director. Sylvie is played by Philippine Leroy-Beaulieu in a way that is believable, hilarious, wince-inducing, and very, very French.
Who is Philippine Leroy-Beaulieu?
Philippine Leroy-Beaulieu is a French actress who was born in 1963 in Rome, and she is the daughter of French film star Philippe Leroy, who is known for his extensive work in Italian cinema. Leroy-Beaulieu got her acting start at 16 years old in Paris; her first acting role was in Roger Vadim's 1983 film Surprise Party, a French movie about the adventures of a group of teenagers in a provincial French city in the 1950s. One of her biggest roles came right after in 1985, when she starred as a distraught mother in Trois hommes et un couffin (Three Men and a Cradle), a movie about three single men who find themselves stuck with a baby (sound familiar?). She earned a César nomination for the film and, from then on, continued to dive into interesting, diverse movies, TV series, and miniseries that have cemented her importance in the French acting world.
After the role that earned her a César Award nomination, Leroy-Beaulieu has continued to work nonstop, acting in over 60 parts since then. She is known for her role in Les Possédés, which stars Isabelle Huppert and follows a group of young anarchists who plot a political upheaval, as well as films and series like Natalia and the CBS show Mistral's Daughter, about an arrogant Parisian painter. Most recently, you can find her in the hilarious, sweet-with-a-bite series Call My Agent! which originated in France and was picked up by Netflix. A show that follows the work and lives of the employees of talent agency ASK and features real-life French movie stars, it will wrap you up in Parisian charm just like Emily in Paris. In it, Leroy-Beaulieu plays the wife of a renowned talent agent, and her role in the series is similarly chic with a hint of attitude – and we're living for it (and the clothes).
Throughout her career, Philippine Leroy-Beaulieu has proven she's a mainstay in the Francophone acting scene, and the believability of her mean-girl role in Emily in Paris has us passing the popcorn. Plus, her off-the-shoulder knits, pencil skirts, sheer cutouts, and jackets are a major source of #fallfashioninspo right now.