Filthy Rich: A Closer Look at Jeffrey Epstein's Homes Featured in the Documentary
The homes of Jeffrey Epstein, the late financier who came under fire for multiple accusations of sex trafficking of underage girls and the subject of Netflix's documentary Jeffrey Epstein: Filthy Rich, were the locations for Epstein's crimes, both financial and sexual. In the new documentary, Epstein's victims get to tell their own stories of what happened in these lavish homes, which included Caribbean islands and massive estates. Watch the compelling documentary on Netflix now, and find out more about Epstein's six properties ahead.
Jeffrey Epstein's Islands Little St. James and Great St. James in the US Virgin Islands
Epstein owned his own island in the US Virgin Islands, called Little St. James. According to Time, Epstein had owned the island for more than 20 years before his death and considered it his primary residence. The island is more than 70 acres, and Epstein referred to it as "Little St. Jeff's." The massive estate includes a villa-style compound and detached bath house, according to Curbed. The private island has played host to events held by the Jeffrey Epstein VI Foundation over the years, but it was also the location where one of Epstein's accusers, Virginia Giuffre, claims she was forced to have sex with Prince Andrew.
Epstein also reportedly purchased another island in the US Virgin Islands, Great St. James, for $18 million in 2016. This island is about 165 acres, and along with Little St. James, was home to Epstein's financial company, Financial Trust Company. Intelligencer speculates that Epstein's financial crimes most likely took place from the islands, as that's where his company was based. Neither of Epstein's island purchases were well received by the locals, and one local even told the AP that they call Little St. James and Great St. James "Pedophile Island."
Jeffrey Epstein's Herbert N. Straus Mansion in Manhattan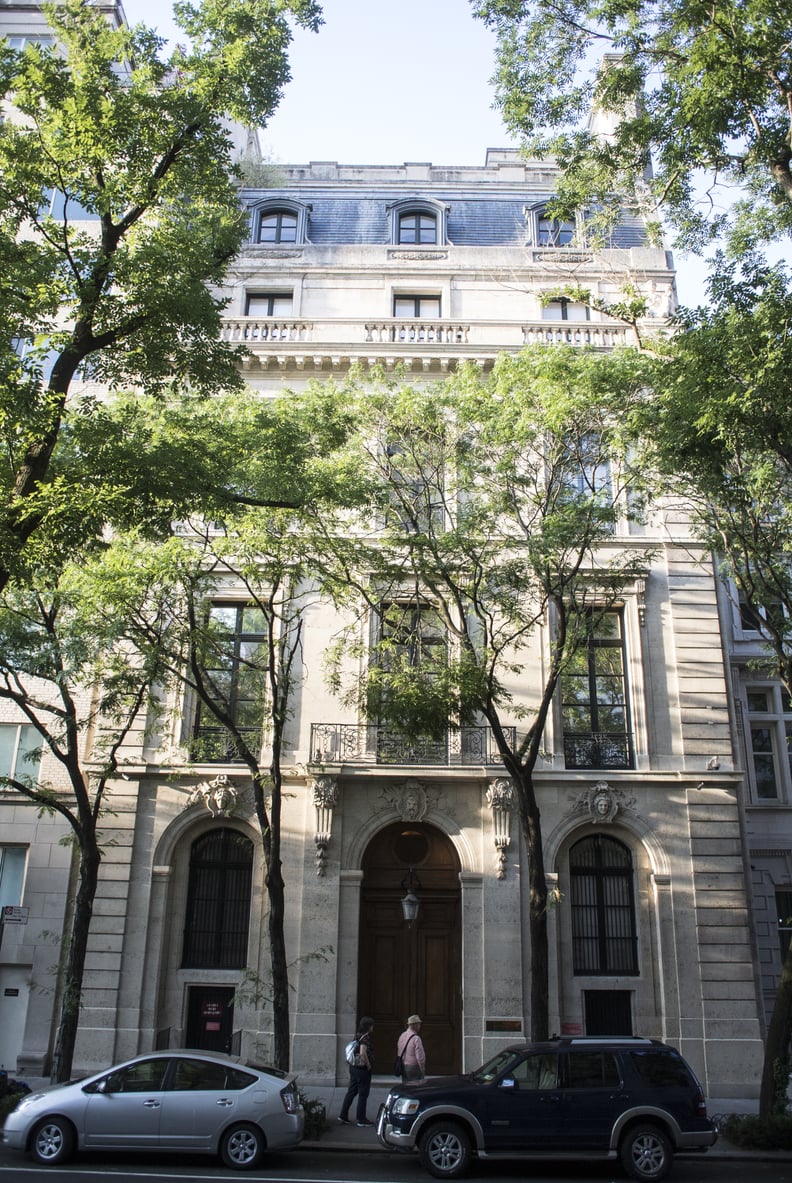 Epstein's New York residence was on East 71st Street between Fifth and Madison Avenues. The massive residence was originally built by Herbert N. Straus in the 1930s, but after he died, the family gave the residence to a hospital. In the 1960s, it became the Birch Wathen School until L Brands owner Les Wexner purchased the building in 1989. It again became a residence, and after moving through a couple different trusts affiliated with Epstein, it became his home, though The New York Times notes that the building was never formally sold to Epstein.
The size of the townhouse is up for debate, according to >Curbed. It's unclear if it's seven, eight, or nine stories, and how many square feet it includes, but it's massive. It has a heated sidewalk out front and multiple bedrooms and bathrooms. When Vanity Fair writer Vicky Ward visited the home in 2003 for her profile on Epstein, she noted that the home was a "high-walled, eclectic, imperious fantasy that seems to have no boundaries." Epstein's decor was questionable at best, with framed artificial eyeballs originally made for soldiers in the entryway, a stuffed poodle atop a piano, and a chess board with custom-made pieces made to look like his staff in suggestive outfits.
Jeffrey Epstein's Palm Beach, FL, Estate
Epstein's estate in Palm Beach is his most notorious residence. It was the site in question in Epstein's 2007 sex-trafficking trial, as the house was raided by police after accusations came down and underage girls claimed they'd been brought there to engage in sexual acts. Epstein purchased the mansion in 1990 for $2.5 million.
Jeffrey Epstein's Zorro Ranch in Stanley, NM
Epstein purchased this property in 1993 and proceeded to build a 26,700-square-foot compound that he named Zorro Ranch. The home was massive compared to other homes in the area, and it was appraised in 2013 at over $18 million. A report in 1995 revealed some of Epstein's plans for the home — including a fountain, multiple fireplaces, and an airplane hangar, but it's unclear which of the architectural features actually made it onto the property.
Jeffrey Epstein's Apartment in Paris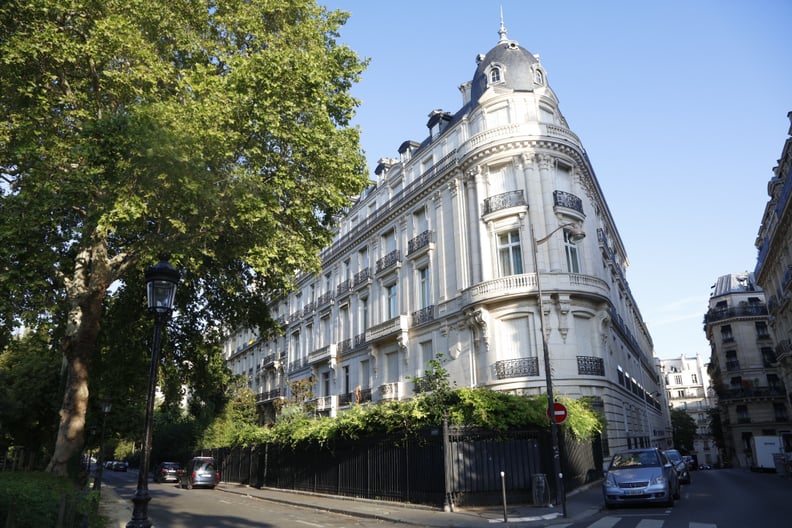 Epstein's Paris apartment is located on Avenue Foch, which is prime real estate in the city. When Epstein was arrested in 2019 at New Jersey's Teterboro Airport, he was returning from this home in Paris. Local authorities raided the Paris apartment and spoke with Epstein's staff, one of who said the apartment had a massage room from where he saw many girls come and go, though he couldn't verify their ages.