The Haunting of Bly Manor: How Is the Dollhouse Connected?
The Haunting of Bly Manor: Yes, the Dollhouse Is Creepy, but It's Pretty Helpful
Watch out! This post contains spoilers.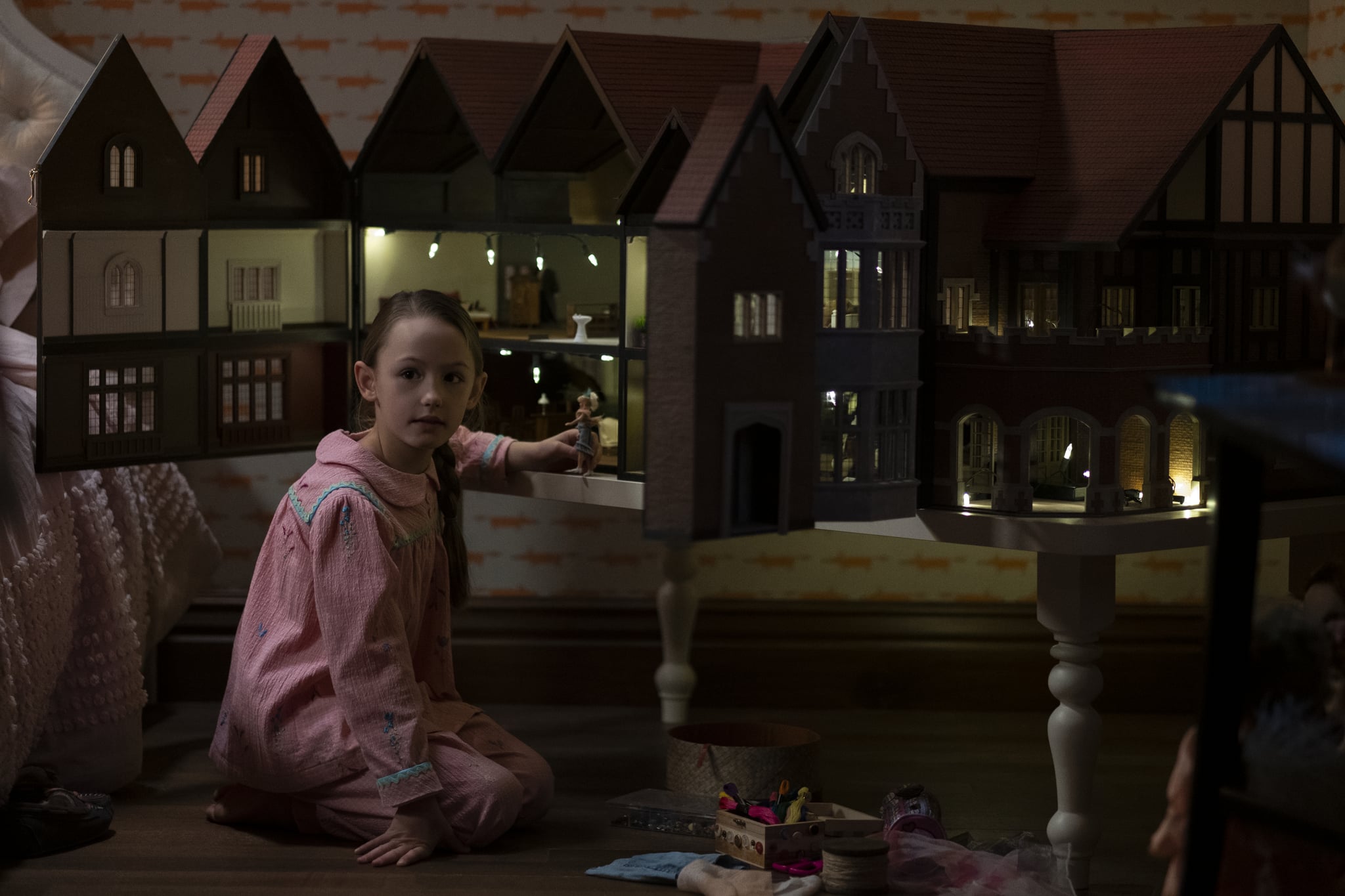 The Haunting of Bly Manor is full of creepy and mysterious objects. One of the most unsettling of them all has to be Flora Wingrave's dollhouse, which is full of borderline demonic-looking dolls, some of which are even faceless to add to the scare factor. Flora is rather firm about Dani not touching her dollhouse and remains cryptic about it all throughout the show. While the series never truly dives into the true purpose of the dollhouse, we get plenty of hints about how it serves Flora along the way. So what's the deal with the dollhouse anyway? Well, it's certainly not as malicious as it may initially seem.
The dollhouse is a replica of Bly Manor.
When Rebecca tucks Flora into a memory in episode six, we briefly learn about the dollhouse's origins. Unable to attend her sixth birthday party, Uncle Henry gives Flora a giant dollhouse that he commissioned from a man in Sussex. While it's not an exact replica of Bly, it's chillingly close.
The dolls are connected to Bly Manor's ghosts and staff members.
The creepy dolls share strong resemblances with Bly's staff; we see Hannah, Owen, and more. We also see stand-ins for the ghosts that lurk about the grounds, including toys that look like Rebecca Jessel and Peter Quint. Additionally, Flora keeps dolls of the older spirits, including the plague doctor and, most notoriously, the Lady in the Lake. The latter, of course, usually remains outside of the dollhouse.
Early on, Flora tells Rebecca that the dolls aren't merely make-believe. When Dani moves the dolls around, Flora says that she has a very particular system for her dollhouse. The dollhouse appears to be a map of sorts, indicating where the residents are — that's why Flora knows when Dani isn't in her room. When the doll version of the Lady in the Lake appears in the dollhouse, Miles and Flora grow very concerned and try to keep Dani out of her path.
Flora also has talismans to protect Bly Manor.
While they're initially creepy, Flora's twine and twig talismans are actually charms to ward off evil, in a sense. Back in a memory, Flora grows anxious as her mother leaves for India. Her mom pulls out a talisman, telling Flora that she used to make these charms when she was a little girl — and still sometimes does. She explains to Flora that they're supposed to protect people and keep them happy. It becomes clearer over the course of The Haunting of Bly Manor that the dollhouse isn't necessarily dangerous or terrifying, but rather a way for the kids to navigate the ghosts and guard themselves as well as other residents.