Here's What Happened to the Real People Featured on Netflix's Hollywood
If you haven't been able to stop thinking about Ryan Murphy's Hollywood, you aren't alone. While the fictional characters are the main focus, it wouldn't be a show about Old Hollywood without appearances from real-life stars like Rock Hudson, Hattie McDaniel, and Anna May Wong. Instead of portraying Old Hollywood as it's been seen a hundred times, the creative team behind Hollywood decided to see what would happen if people really took a look at the standards set in place (many of which were steeped in racism, homophobia, and gender inequality) and decided to go against them in pursuit of a better Hollywood.
Seeing how the real-life stars interact with characters like Archie Coleman (Jeremy Pope), Camille Washington (Laura Harrier), and Raymond Ainsley (Darren Criss) really gives the show its edge over other fictionalized portrayals. Each and every interaction makes you feel as if the characters brought to life by Murphy, Ian Brennan, and Janet Mock may have actually existed; enough so that you've likely googled to see whether or not Ainsley and Washington got married or what Jack Castello's (David Corenswet) career was like after Meg.
While Castello and crew may have been fictional, there were still very real actors and behind-the-scenes players that often stole the show (Anyone else get emotional at Henry Willson's apology?). Here's a short refresher in case you're not sure what about them was real and what was part of, as Mock put it, "an aspirational tale of what-ifs."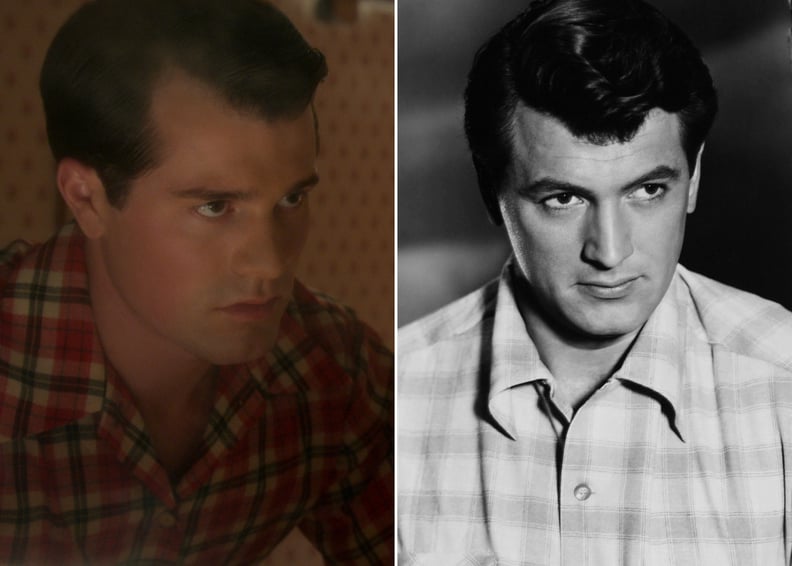 Jake Picking as Rock Hudson
Jake Picking, who has a role in the upcoming Top Gun: Maverick film, plays Rock Hudson. Unlike on the show, Hudson was one of Hollywood's leading men for decades. Some of his best known films include Giant with Elizabeth Taylor and James Dean, Pillow Talk with frequent collaborator Doris Day, and Man's Favorite Sport. Rather than coming out at the beginning of his career on a red carpet, Hudson was closeted for all his life (including a short-lived marriage with Henry Willson's secretary Phyllis Gates). It wasn't until he died, due to AIDS-related complications in 1985, that the public became aware of the fact he was gay.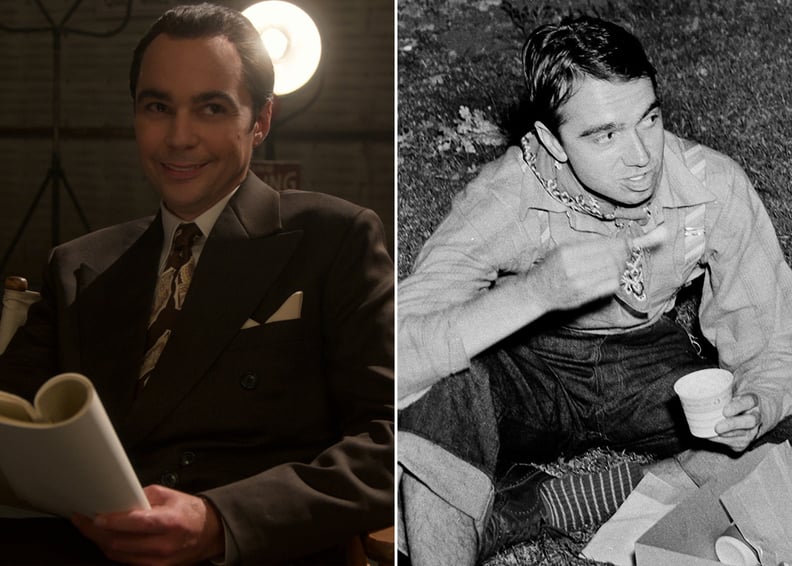 Jim Parsons as Henry Willson
Jim Parsons, aka Sheldon Cooper from The Big Bang Theory, plays Rock Hudson's agent Henry Willson. Much like on the show, Willson was well-known for his seedier antics and discovering Lana Turner. Willson, who never publicly came out, also played a large role in developing the "beefcake craze" of the '50s with Hudson being his most prominent client. Willson never made the jump from agent to producer (that's something you'll only see on Hollywood) and died from cirrhosis of the liver in 1978.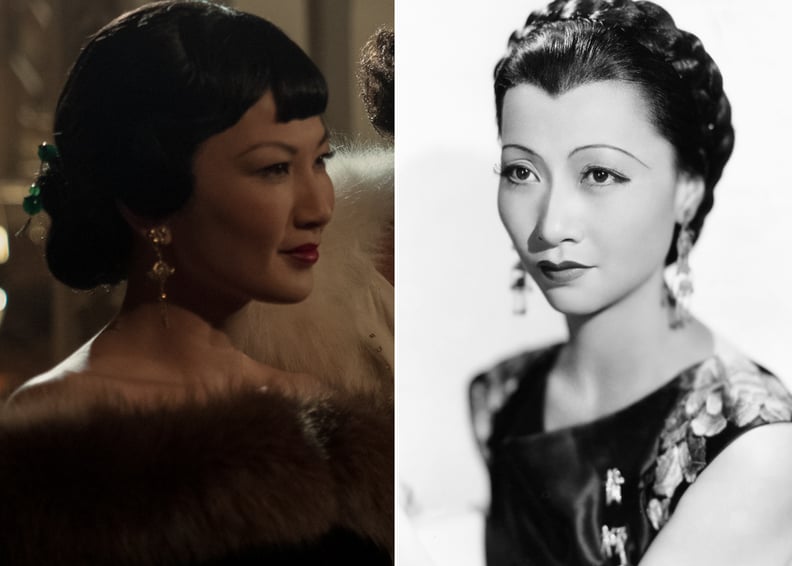 Michelle Krusiec as Anna May Wong
Michelle Krusiec, who was most recently seen on Supergirl as Natalie Hawkings, plays Anna May Wong. While Wong is considered to be the first Chinese-American movie star, she never did get the recognition she deserved. Hollywood was spot-on when it came to the devastation she felt on losing the Oscar-winning role in The Good Earth due to the Hays Code, which prohibited topics like the depiction of interracial relationships. What's even more upsetting is that, unlike her appearance on Murphy's show, she never did win an Academy Award.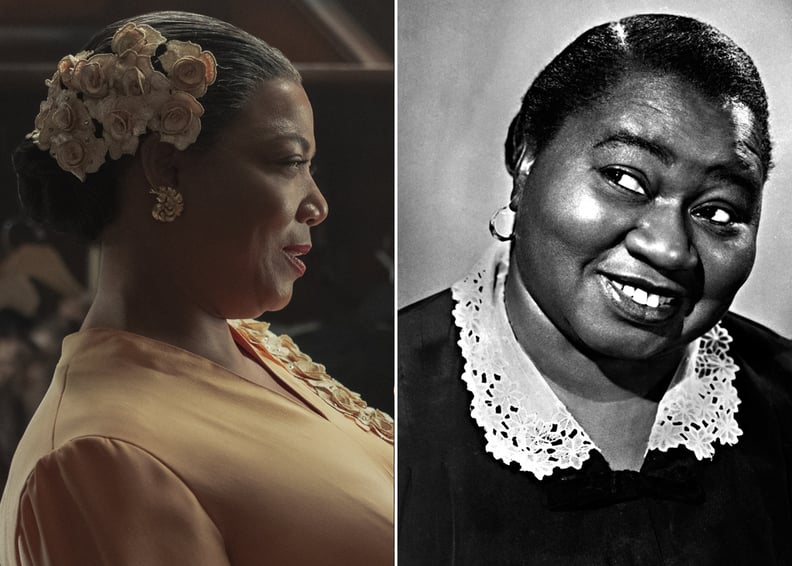 Queen Latifah as Hattie McDaniel
Queen Latifah plays famed Gone With the Wind actress Hattie McDaniel. Much of what happened to McDaniel on Hollywood happened to her in real life. McDaniel was the first Black performer to be awarded an Oscar; she won best supporting actress for her role as Mammy in Gone With the Wind. She was also married four times and had relationships with both men and women, including Tallulah Bankhead.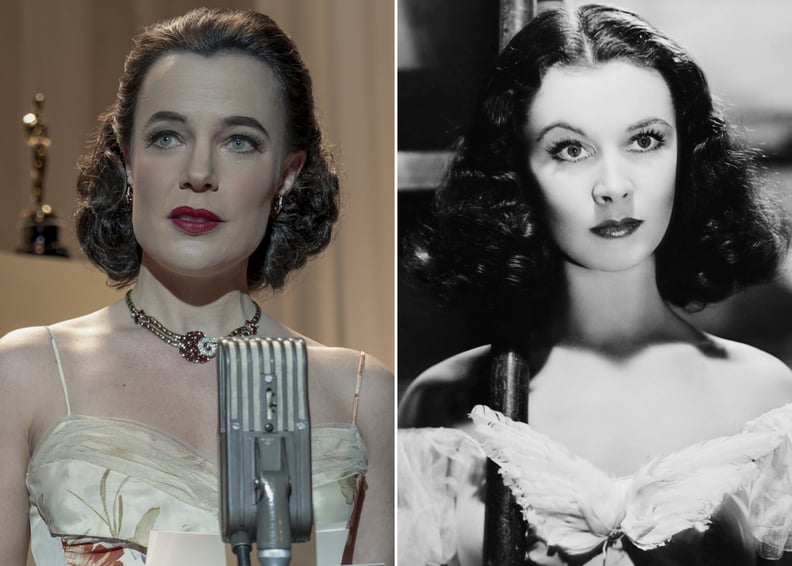 Katie McGuinness as Vivien Leigh
Katie McGuinness, whose next role is on the upcoming Snowpiercer TV series, plays Vivien Leigh. Leigh was well-known for her roles as Scarlett O'Hara in Gone With the Wind and Blanche DuBois in A Streetcar Named Desire. As seen on Hollywood, Leigh struggled with bipolar disorder which manifested in "episodes" like the one George Cukor sent Ernie West (Dylan McDermott) to deal with.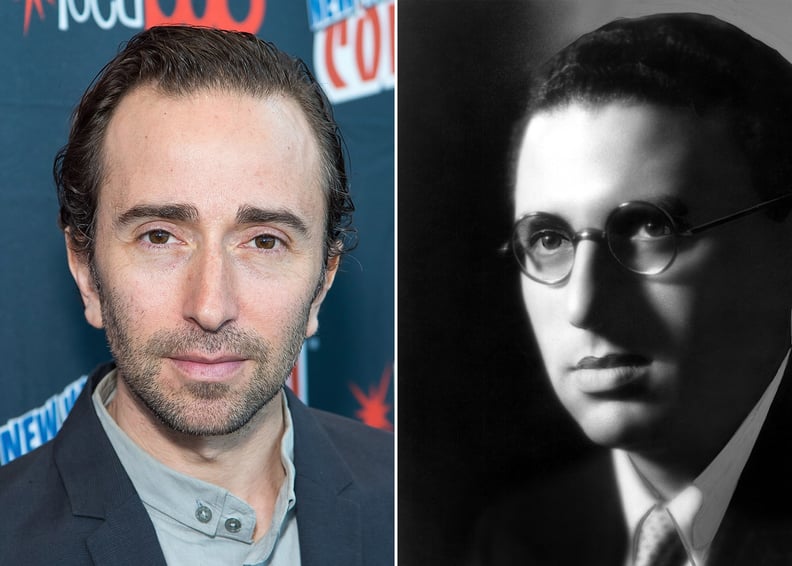 Daniel London as George Cukor
Daniel London, whose best-known role is as Wally the Caretaker on the TV adaptation of Minority Report, plays director George Cukor. Some of Cukor's most well-known films include The Philadelphia Story with Cary Grant and Judy Garland's version of A Star Is Born. It was an open secret that Cukor was gay and his famous Sunday afternoon parties were frequented by closeted celebs, their boyfriends, his muse Vivien Leigh, and party girl Tallulah Bankhead. Unlike on the show, his parties were far more relaxed.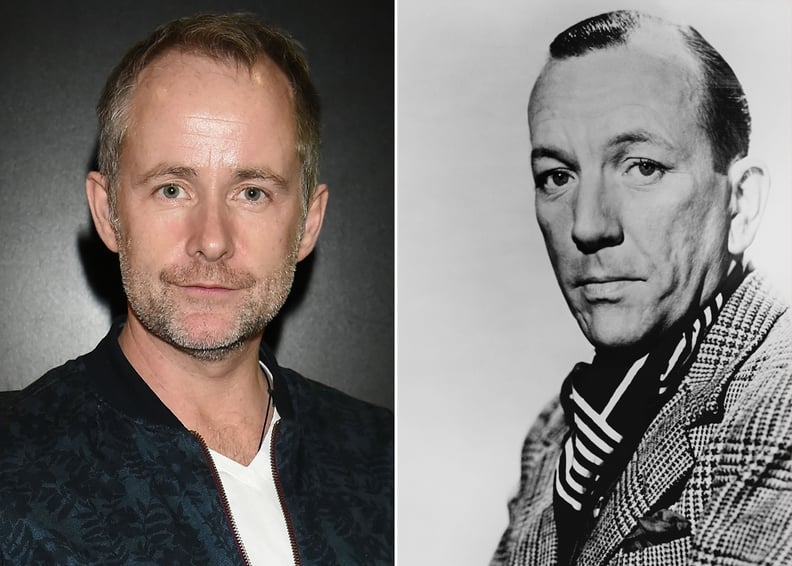 Billy Boyd as Noël Coward
Billy Boyd, who you may recognize as Pippin from the Lord of the Rings trilogy, plays Sir Noël Coward. Coward was a celebrated playwright, composer, director, actor, and singer. His best-known works include Private Lives and Blithe Spirit. As seen on the show, Coward had a strong sense of style, wit, and flamboyance about him. His sexuality was also an open secret, although he refused to publicly acknowledge he was gay and it wasn't until after his death in 1973 that it was openly talked about.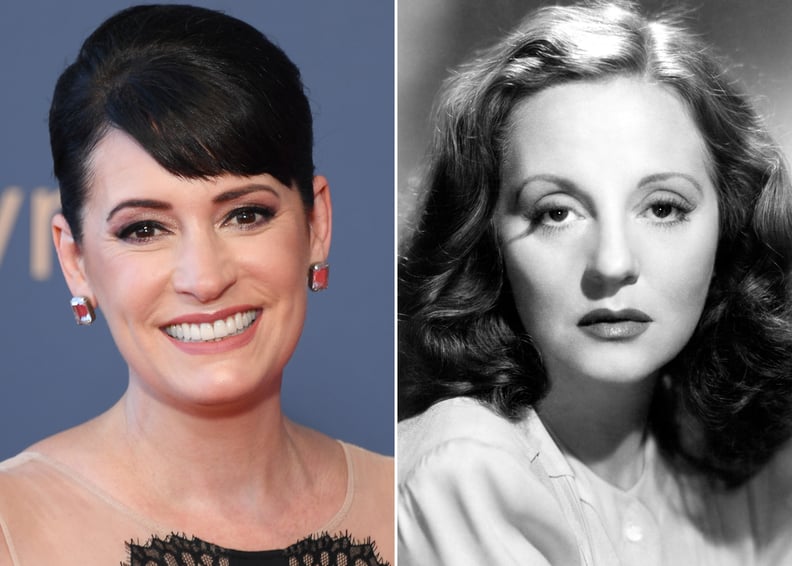 Paget Brewster as Tallulah Bankhead
Paget Brewster, otherwise known as fan-favorite Emily Prentiss from Criminal Minds, plays Tallulah Bankhead. Known for her distinct voice and big personality, Bankhead was mainly famous for being a stage actress. Her biggest film was Alfred Hitchcock's Lifeboat. As seen on the show, she was a frequent guest at George Cukor's Sunday afternoon parties, had an affair with Hattie McDaniel, and considered herself ambisextrous.