Need a Refresher on Season 1 of The Politician? We've Got You
Season two of The Politician is premiering on June 19, and we couldn't be more thrilled. After the ridiculous events of season one — which included a case of Munchausen syndrome by proxy, a school production of Stephen Sondheim's Assassins, and an intense school election complete with the scandal of Payton Hobart (Ben Platt) keeping Infinity's (Zoey Deutch) lack of cancer a secret — it's wild to think that Ryan Murphy may just top it with the outlandish premise of season two. In case you're wondering what that is, Payton is running for New York state senate at the ripe old age of 22. Now if you don't have time to binge the first season before the second comes out, below is a refresher of what happened to all your favorite characters at the end of season one.
01
Payton Decides to Go to NYU
After coming out of a coma due to sepsis from being shot by a BB gun while prepping for Assassins, Payton seems to be on top of the world. That is, until he's cut out of his father's will and is forced to resign as class president due to his knowledge of Infinity's illness. This causes him to lose his place at Harvard and go to NYU, as they had accepted him purely on his merits rather than a bold bluff. During his three years at NYU, Payton has spent most of his time drinking and playing the piano at a bar, which is a far cry from the ruthless Payton that did everything in his power to win an election.
He also receives an invitation to his ex-girlfriend's wedding, and as a result, he drives to Boston to win her back. However, she rejects him and he's back to wallowing in self-pity. It isn't until McAfee (Laura Dreyfuss) and James (Theo Germaine) stage an intervention and set him on the path to run against Dede Standish (Judith Light) that he reverts to his old self.
02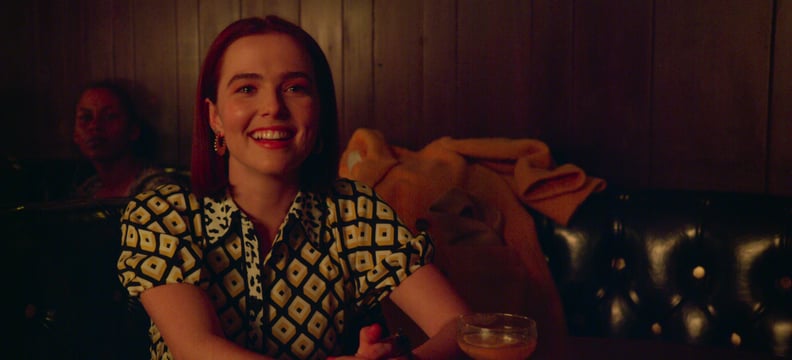 Infinity Writes a Book
Infinity (Zoey Deutch) discovers that not only does she not have cancer, but her nana Dusty Jackson (Jessica Lange) has been poisoning her the whole time. This leads her to call the police on both her nana and Ricardo (Benjamin Barrett). However, when her blackmail scheme with nana's helper Ray falls through, Infinity decides to write a tell-all book to make money and live an independent life. Given that Payton is the person who helped Infinity figure out that her cancer wasn't real, she eventually comes through for Payton, helping him get back on his feet during a visit to NYC.
03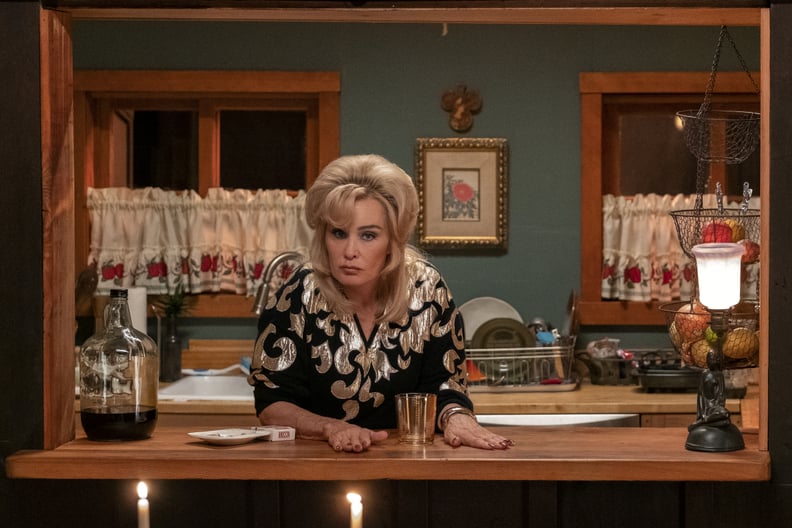 Dusty Gets Arrested
Once Infinity learns that she's never had cancer, Dusty's (Jessica Lange) life goes off the rails. She refuses to own up to her role in both Payton's hospitalization and Infinity's mother's death, but does admit to Infinity that she was poisoning her to keep Infinity from leaving her. Dusty then takes Ricardo's gun and threatens to shoot herself, but ends up shooting Ricardo after the barrel jams. Ricardo then spills everything he knows about Dusty to the police and she's arrested, but not before making Payton's knowledge of Infinity's lack of cancer public, causing Payton to become a social outcast.
04
Ricardo Gets Shot
Dusty manipulates Ricardo (Benjamin Barrett) into being part of a plan to kill Payton. Instead of using a real gun, though, he ends up shooting Payton with a BB gun that has bullets covered in possum bacteria — an idea he got from Philoctetes of all places. Ricardo's belief is that the wound from the BB gun will lead to sepsis and won't trace back to him, freeing him from any responsibility.
With Payton in a coma, Ricardo visits Infinity at her motel and tells her the truth. Infinity then rushes to the hospital to tell the doctors and Payton's mom before heading to confront Dusty, where she is interrupted by a devastated Ricardo. Thinking he can't live without Infinity, he tries to set himself on fire but is initially stopped by Infinity then accidentally shot by Dusty. In the hospital he tells the police everything he knows about Dusty in exchange for a Filet-O-Fish, fries, and a milkshake rather than a deal that would give him less jail time.
05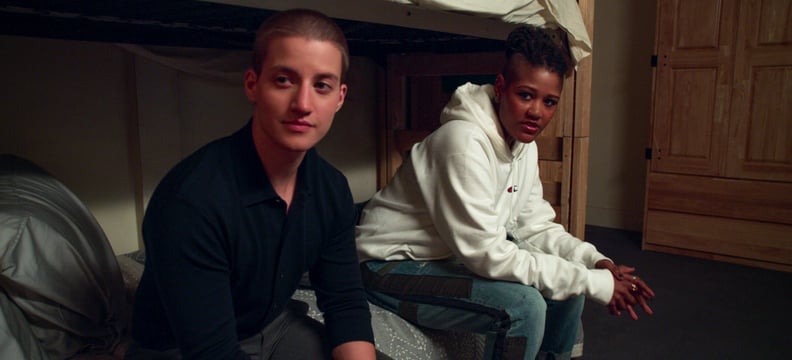 James, Skye, and McAfee Are Back on Team Payton
The disastrous end to Payton's time as class president caused a rift in "Team Payton." James turns his back on Payton, McAfee turns Skye (Rahne Jones) into the police for her role in Payton's first poisoning, and Skye finds herself in a world of trouble. Cut to three years later and we discover what has happened to the group.
McAfee is now an early graduate of Columbia and works for Dede Standish's campaign. However, the campaign is not what she thought it would be, so she leaves in the hopes of getting Payton back into politics. Meanwhile, James is now Payton's roommate at NYU and eagerly agrees to help McAfee with her plan. They eventually call Skye to get her on board.
06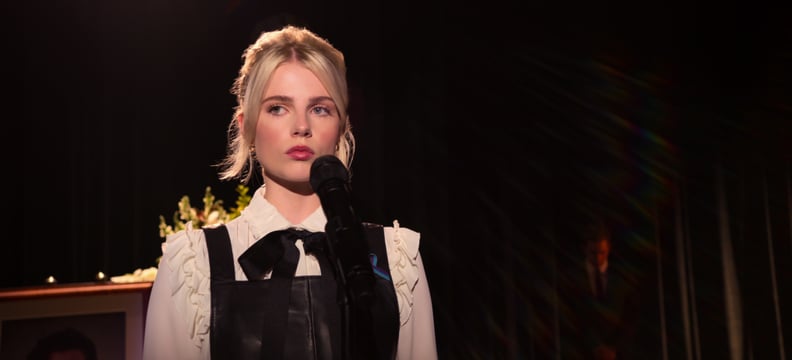 Astrid Becomes a Waitress
Astrid (Lucy Boynton) is unhappy after returning home from her tryst with Ricardo in New York. Her mother, Lisbeth (January Jones), is still not fully present due to her prescription pill problem and her father, Theo (Dylan McDermott), is still a bully. Tired of living with the constant mistreatment and the idea that her father believes she's a disappointment, Astrid calls the FBI on him for fraud. She then decides to go back to New York City and gets a job as a waitress. During one of her side jobs, she discovers that Dede Standish is a part of a throuple, an important piece of information that she reveals to "Team Payton" after joining his campaign for senate.
07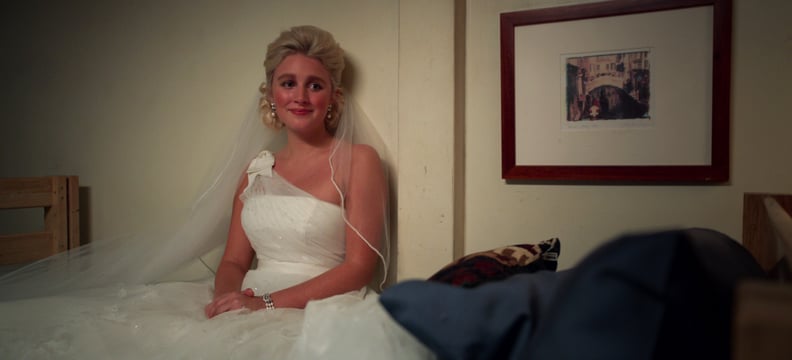 Alice Leaves Her Fiancé For Payton
Alice (Julia Schlaepfer) is now a student at Harvard and has seemingly cut ties with Payton after his scandal. When he arrives in Boston, though, she's happy to see him but turns him down when he tries to get her to leave with him. She states she's happy with Thad before telling Payton goodbye. On her wedding day, she receives a call from McAfee and James, telling her that Payton is running for state senate. Alice leaves Thad at the altar and winds up in Payton's NYU dorm room as support.
08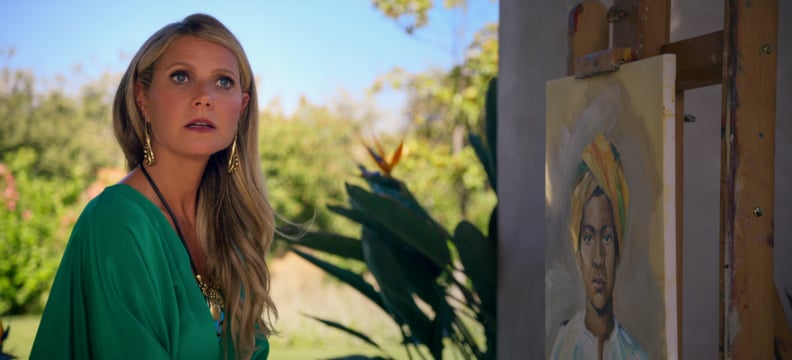 Georgina Decides to Live in Bhutan
Georgina's (Gwyneth Paltrow) lover Brigitte tells Georgina's husband Keaton (Bob Balaban) about their affair, which results in him cutting her and Payton out of his will and leaving both with almost nothing. Georgina then decides to auction off her caftans and jewelry to raise money for a Munchausen by proxy charity in Payton's name. Her ex-husband ends up buying everything for millions of dollars in order to destroy it all. Although she could've kept the money, Georgina decides it's time to leave Santa Barbara and head to Bhutan.
09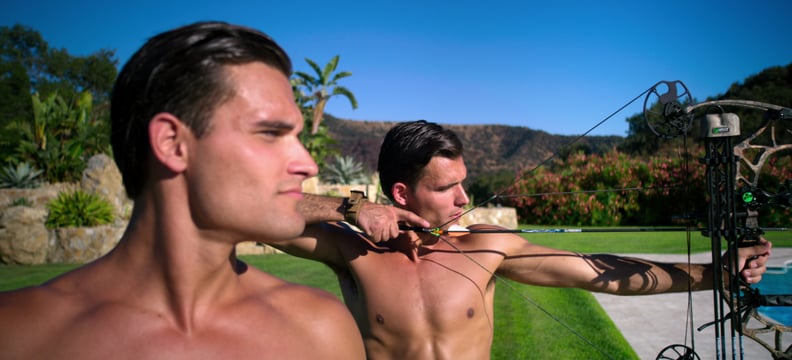 The Twins Are Back in the Will
Martin and Luther (played by real twins Trevor and Trey Eason) fail to commit patricide and end up being cut out of their father Keaton's will, with only the Harrington Commode to their names. Once Brigitte owns up to her continued affair with Georgina, their father puts them back in the will and Georgina and Payton are out. The pair then go back to living the life they are accustomed to and learn nothing from their previous missteps.