I Know What You Did Last Summer Has Been Canceled After 1 Season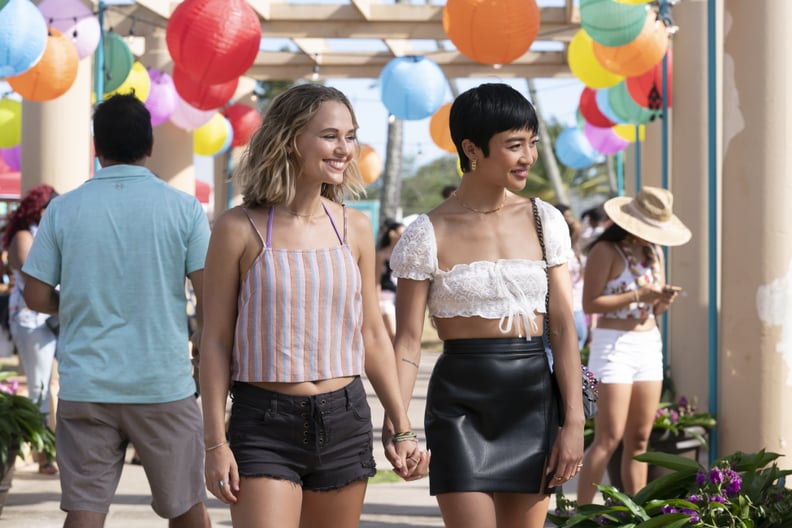 Amazon Prime Video
Amazon Prime Video
Season one of I Know What You Did Last Summer came to an end on Nov. 12, and whew, a lot went down. Not only did we finally figure out who the killer is — ahem, Margot (Brianne Tju) — but now Margot and Alison (Madison Iseman) are in a relationship?!? Excuse me, what? We did not see that one coming!
"It was the hardest secret for me to keep," Tju told Us Weekly. "I believe once we started shooting the last block — episodes seven and eight — that [showrunner Sara Goodman] told everybody, and then when they were going to know anyway because the episode [scripts] were coming out. I think everyone kind of had the same reaction of like, 'Oh my God!' But then also, 'Oh yeah, that makes sense!' . . . Margot's definitely a little crazy!"
On top of all of that, the season finale ends on a major cliffhanger with Riley (Ashley Moore) opening her eyes after everyone believed she was dead. Unfortunately, it looks like we won't be getting any closure when it comes to Margot and Alison's relationship or Riley's fate because Amazon Prime Video canceled the teen horror series after just one season.
In October, IKWYDLS opened to mixed reviews with some viewers calling it redundant compared to the 1997 film adaptation. Variety's LaToya Ferguson called it "an overlong story that an otherwise talented cast has to work hard to land." She added, "The answer to the question whether Amazon's I Know What You Did Last Summer could stand on its own merits, if not for the title, is that this series could easily be far more effective as a movie instead."