In V Wars, Ian Somerhalder Finally Gets to Play a "Nice, Normal Guy"
Ian Somerhalder is well-known for playing vampire bad boy Damon Salvatore on The CW's The Vampire Diaries, but he's showing a whole new side of himself with his role in Netflix's V Wars, which drops on Dec. 5. Based on the bestselling books by Jonathan Maberry, the new series follows Dr. Luther Swann (Somerhalder) in a world where a mysterious disease has turned humans, including his best friend Michael Fayne (Adrian Holmes), into murderous predators.
After starring on The Vampire Diaries for eight seasons, you're probably wondering why Somerhalder would want to do another vampire show. While the actor totally understands people's fascination with him jumping back into the supernatural world, it's actually the differences between the two projects that drew him to V Wars in the first place.
"They're so unbelievably different," Somerhalder told POPSUGAR about the two shows. "Vampire Diaries had sort of a YA-trajectory, but it also transcended that demographic. This is grounded. It takes out the fantasy, sci-fi aspect of it. These aren't vampires that are 165 years old. There's no historical element. You're watching this happen in real time."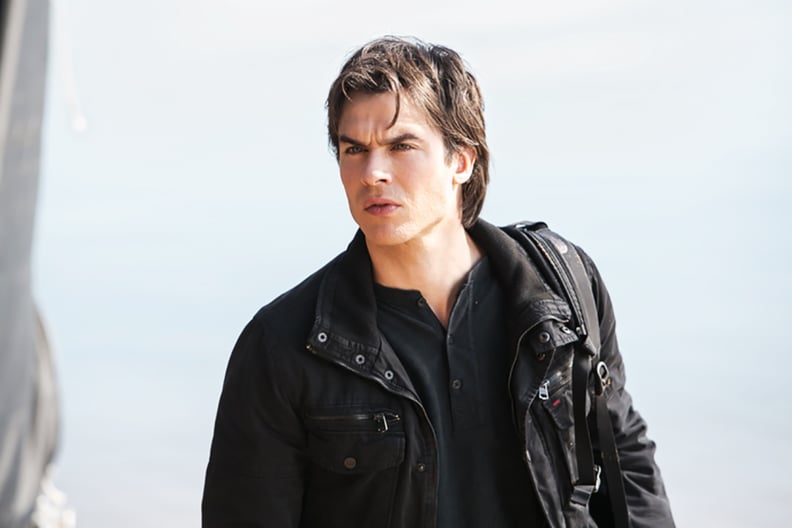 After the TVD finale in 2017, Somerhalder was "desperate" to try something new, including playing a human that is the complete opposite of Damon. "When you meet Luther, he's just a nice, normal guy," he said. "He wears golf pants to the lab. He goes running with Michael Fayne in the morning in his Patagonia, having a single origin coffee. I was so desperate to play that after being on The Vampire Diaries and playing Damon, who, in my own humble opinion, is one of the best written characters in the history of television."
"I was so desperate to play that after being on The Vampire Diaries and playing Damon."
Being a dad himself — he and his wife, Nikki Reed, welcomed daughter Bodhi in 2017 — Somerhalder also relates to Luther on a personal level. "I wanted to play a guy who was a superhero just because he was a good dad," he said. "He's a superhero because he's a great scientist or a devoted awesome husband. To me in society, great dads, great husbands, and scientists are f*cking superheroes. People don't want an ordinary hero, they want an extraordinary hero. So, we really pushed so hard to make the evolution of these men, Fayne and Swan, really drastic and hard-hitting."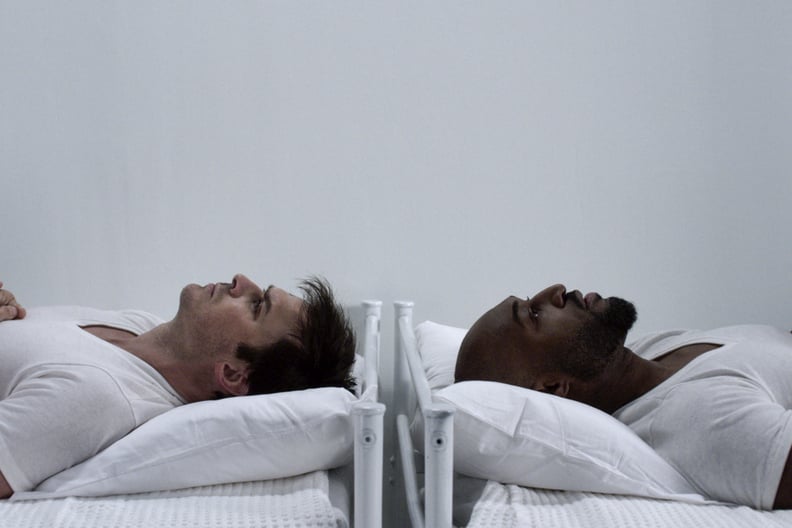 Another aspect that Somerhalder loved about V Wars was that it wasn't on network television. Having worked as an executive producer for the Netflix series, Somerhalder said he had more creative control with how the vampires were portrayed. "We knew as producers we had something very special, and we wanted to take more time to nurture that and to really build out these creatures. These creatures are scary. They're not dressed head to toe in John Varvatos, and they're not 165 years old," he said, referencing the leather-jacket-wearing vampires on TVD. "These are scary people. If you were in a room with them, well, you probably would make it out, but you would want to f*cking run."
"These creatures are scary. They're not dressed head to toe in John Varvatos, and they're not 165 years old."
Of course, one of the best parts of doing V Wars was that Somerhalder got to work with his wife, Reed. The former Twilight actress makes a special appearance on the show as a character named Rachel. Though Somerhalder didn't disclose too much about her role (she's rumored to be playing his onscreen wife), he couldn't help but gush about what it was like working with her on set. "Nik agreed to do a few episodes for us, which was amazing to be able to be on set with her and watch her work," he said. "She is such a professional; a talented woman. And some of these scenes were really dynamic and you would just watch people go like, 'Wow.' She worked really hard on the nuances of these characters and gave us such great performances. I mean, she really did us a solid by doing that. It also kept the family together, so that was really powerful and I'm so grateful for her for doing that."
Overall, Somerhalder really hopes his fans will fall in love with V Wars the same way they did with TVD. "I want there to be longevity in this," he said. "I want to get under your skin. I want to get under your fingernails. I want people to love these characters and want to follow them into season two. First seasons of shows, they're tough because you're really finding your footing, setting up the world. In a network format you've got a much longer runway. So you can falter in certain areas and then pick back up. In 10 episodes, it's very condensed. You've got to be in the pocket the whole time. I'm just excited to present the beginning part of this world and then really get people involved and get a season two."