Inventing Anna: Are Neff Davis, Anna Delvey Still Friends?
Despite All the Lies, Neff Davis Is Still Friends With Anna Delvey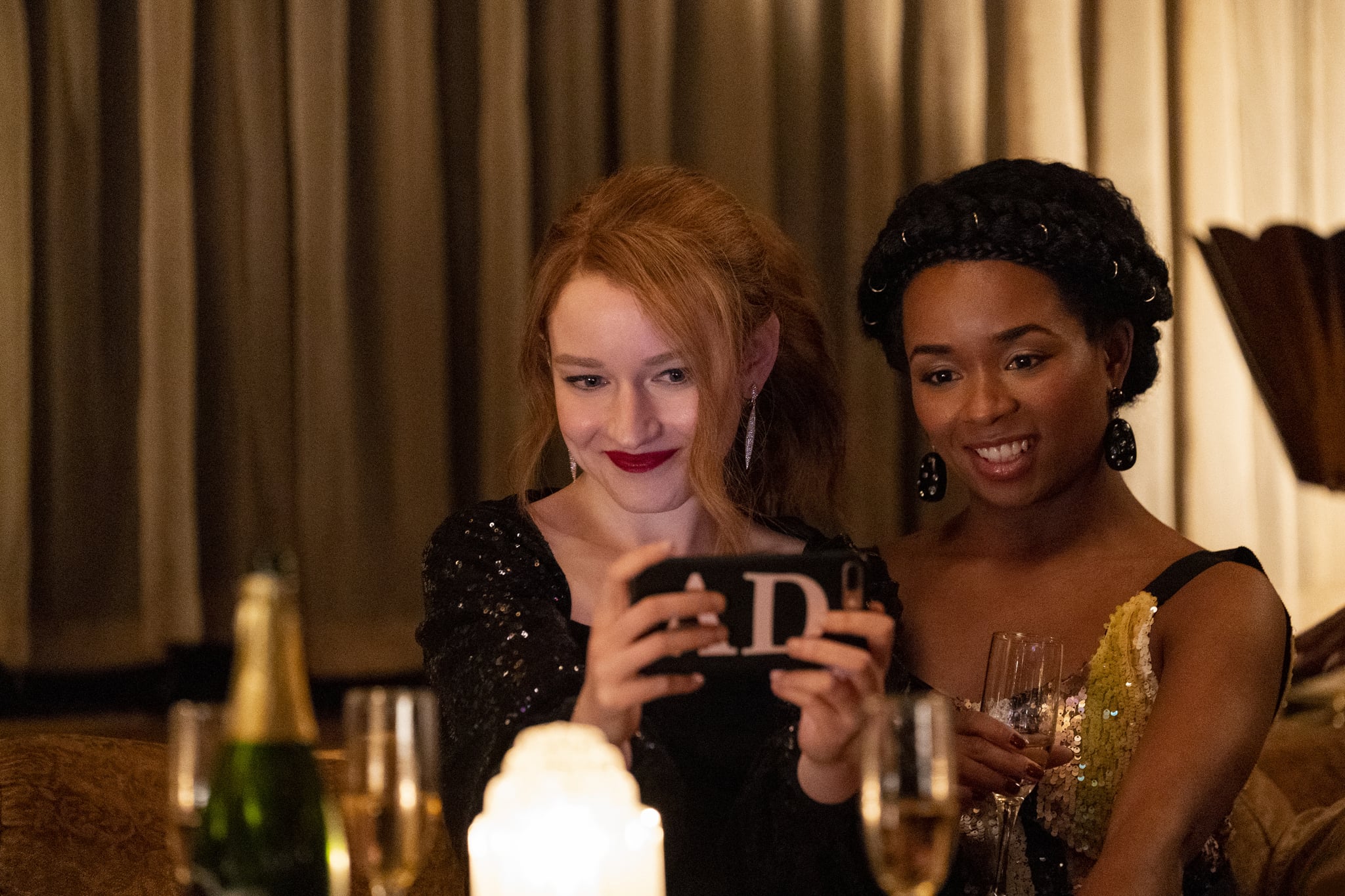 Image Source: Netflix
The lies and deception of scammer Anna Delvey, aka Anna Sorokin, are once again being explored in Netflix's new series "Inventing Anna." Helmed by Shondaland, the series — which stars Julia Garner as the fake heiress (complete with the fake accent) — dives deep into how Sorokin scammed banks and some of New York's biggest social circles by pretending to lead a lavish lifestyle. One of the people who became entangled in Sorokin's web of lies is filmmaker Neffatari "Neff" Davis.
Davis first met Sorokin when she was working the front desk at Soho's 11 Howard luxury hotel. Sorokin befriended Davis during her months-long stay there, treating her to fancy meals, designer clothes, and outings with socialites, before she eventually left and skipped out on the bill. Prior to Sorokin's arrest, Davis never suspected Sorokin of any wrongdoing. "When this story first broke of what Anna did, my mom was like, 'How could you get involved with her? How could this happen? I literally had to tell my mother that all I did was go to work every day,'" Davis told "Paper" magazine in 2018.
In May 2019, Sorokin was found guilty for grand larceny and theft of services. She served nearly two years in prison and was fined $24,000 and $199,000 in restitution. She was released from prison on Feb. 11, 2021. So, the question remains: where do Davis and Sorokin stand now?
Well, it seems Davis and Sorokin are still friends. On Jan. 23, Davis posted a birthday tribute on Instagram in honor of Sorokin's 31st. Alongside a photo album of the pair, Davis wrote, "Happy Birthday @theannadelvey . I could say a lot but I think @inventinganna will cover that for me. You're my favorite Aquarius! You're the Thelma to my Louise. And even though I don't agree with all the things you've done in this lifetime, I could never be shady and forget about you. Thank you for teaching me to not give a f*ck, and how important expensive t-shirts really are. Quality matters. I ❤️ you crazytail."
When Davis spoke to "Paper" back in 2018, she revealed that she was "more upset" than hurt when the truth about Sorokin's identity came out. "I figured if we were friends, I would have let her stay with me," Davis said. "I had already known about her running off on the bill [at 11 Howard], but I just figured she ran out of trust fund money. So when Jessica [Pressler] told me Anna was at Rikers, and asked her if she had any friends in New York and she told her it was just me, I was like, 'Wow, so I'm your only friend in New York.' That's when I realized Anna was protecting me by not telling me what was going on with her, because I would have felt obligated to not be her friend anymore. I'm not upset with her."
She continued, "At the end of the day, yes, she did what she did, but people are not buying the story because she's a thief; they're buying it because she got away with it. She's my friend, but I don't know the Anna that everyone else does. So I guess I got a piece of Anna that no one else really saw."
"Inventing Anna" premieres on Netflix on Feb. 11.