Inventing Anna: Did Anna Delvey Know Billy McFarland?
How Anna Delvey Reportedly Conned Fellow Fraudster Billy McFarland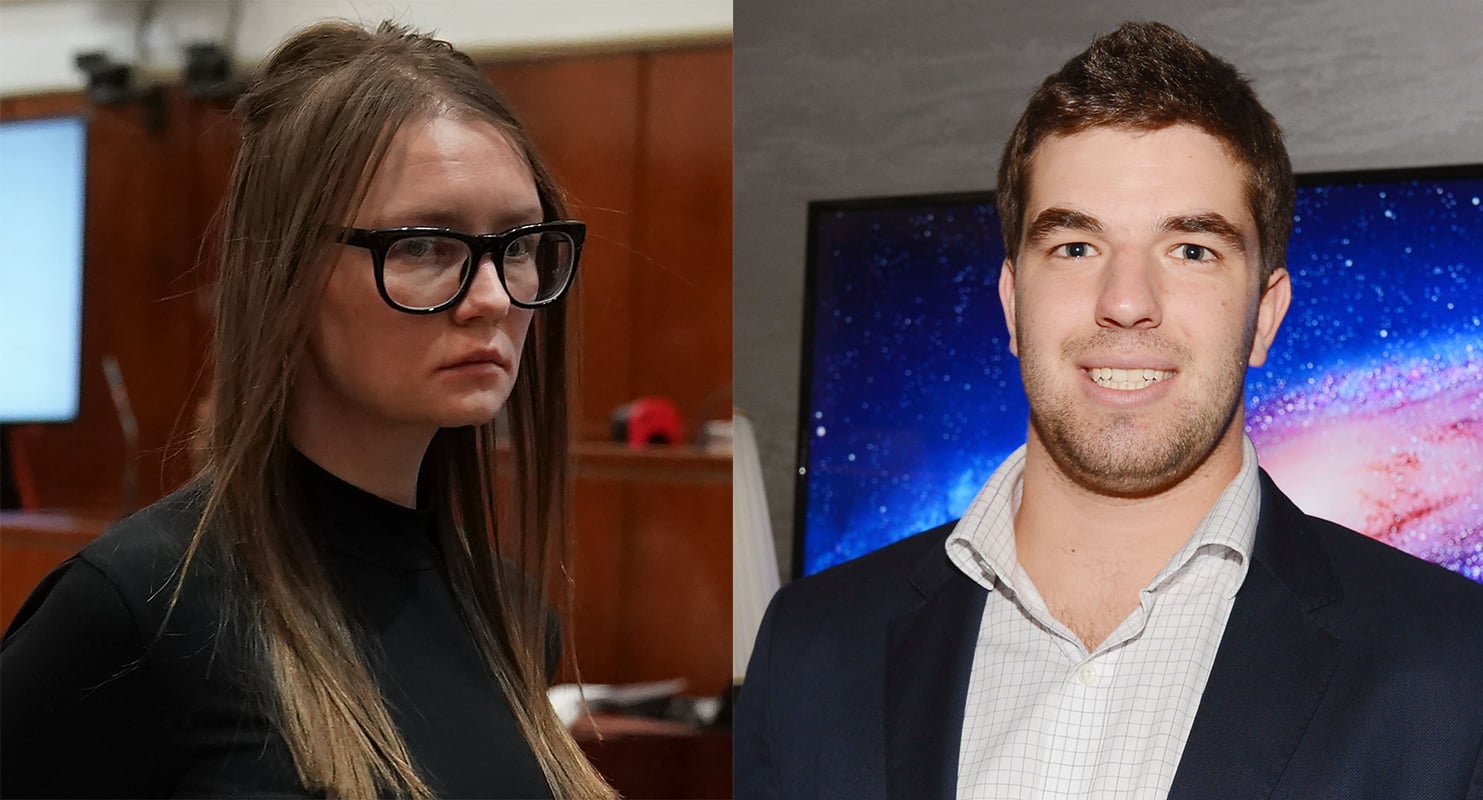 To be honest, we low-key love when scammers get scammed. And that totally happened once upon a time with Anna Delvey, the subject of the new Netflix series "Inventing Anna," and Billy McFarland. If you'll recall, McFarland was the mastermind behind the ill-fated Fyre Festival in 2017. The would-be music festival crashed and burned after it was so poorly planned, becoming a complete mockery. And Delvey, of course, is the fake German heiress who swindled numerous people in New York's upper crust out of their money. So which scammer scammed the other scammer? Delvey got the best of McFarland, of course.
In "Inventing Anna," Delvey (played by Julia Garner) makes a comment in passing about McFarland's upcoming Fyre Festival, which definitely makes you wonder if the real-life Delvey knew McFarland. It turns out the two were acquaintances years ago.
According to a Page Six source, Delvey reportedly stiffed McFarland out of several months' rent. In 2013, she took up residence in his company Magnises' lofts in New York City, but she conveniently forgot to pay. "Anna knew people on Billy's team," the source said. "She just asked to stay for a few days . . . then she wouldn't leave."
McFarland reportedly didn't want a confrontation with Delvey, so he struggled to ask her to leave. "He hinted, the staff hinted," the source said. "She had Balenciaga bags and clothes everywhere. The company wound up moving into a townhouse. That's the only way they got her out! She had been there for four months!"
In the end, both grifters ended up in jail. Delvey was sentenced in 2019 for theft and grand larceny, but she was eventually released. However, she was quickly arrested again for overstaying her visa. As of early 2022, she's still in prison. McFarland, on the other hand, was convicted of wire fraud, mail fraud, falsified documents, and more in 2018 and was sentenced to six years in prison, where he still is currently.