Is Cassidy the Mother of Kevin's Child on This Is Us?
This Is Us: 3 Reasons Cassidy Is Definitely the Mother of Kevin's Child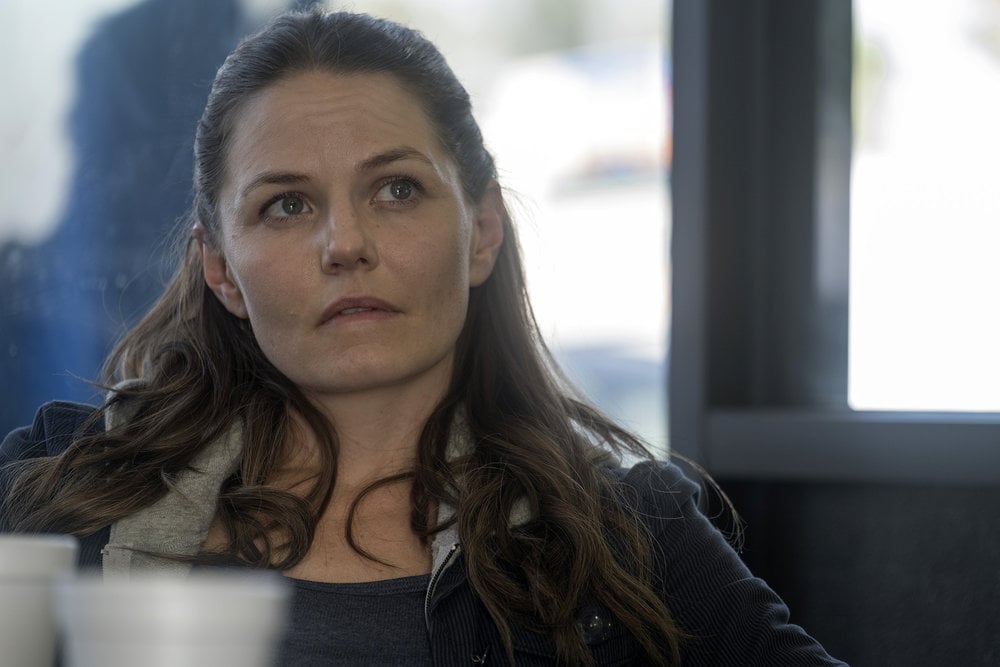 Forget The Masked Singer, the biggest mystery on TV right now is the identity of Kevin's baby's mother on This Is Us. For weeks, fans have been speculating it might be Zoe, Madison, or perhaps even Sophie. But now, some people are starting to think Cassidy is the mother of Kevin's child, because there have been a few clues that point to a strong relationship between the two. Of course, with the speed things change on the show, anything is possible, but that doesn't mean we can't rule out the possibility. Here are three reasons she might be the mystery woman we've been searching for.
Kevin and Cassidy have undeniable chemistry. In episode three of season four, titled "Unhinged," Cassidy and Kevin share a tense moment when she finds him outside of her therapist's office bonding with her 9-year-old son. That tension seems to turn into chemistry later on when Kevin sees her again at the AA meeting he brings Uncle Nicky to. When Kevin begins ranting about sobriety and how life is pointless and meaningless, Cassidy starts to laugh at him. This sends Nicky into a fit of laughter, which Kevin joins in on as well, leading to the whole trio getting kicked out of the meeting.
There's some serious foreshadowing. After getting a good, therapeutic laugh at the AA meeting, Cassidy and Kevin get a chance to bond more in the next episode, "Flip a Coin." The two spend the day together looking for an RV prior to their next AA meeting, but the whole time, Kevin has flashbacks of his time filming The Manny. At one point, he flashes back to a moment where he questions what he wants from life and tells Kate (Chrissy Metz) he might want to move to "a small town somewhere" and "find a good woman, have a couple of kids." As he finishes this sentence, the show cuts back to a scene with Kevin and Cassidy, which is either tricky misdirection or meaningful foreshadowing.
The emotional Cassidy and Kevin hookup. In episode six, titled "The Club," Kevin and Cassidy's relationship reaches a pivotal point. After being chewed out by Cassidy, Kevin takes a woman from his gym out on a date. The two end up at Kevin's trailer, but before things get hot and heavy, Cassidy shows up at his door. She's a mess because of her ex, so Kevin sends his date on her way and chivalrously tends to Cassidy's emotional state. They end up kissing, and later Cassidy is shown lying in Kevin's bed.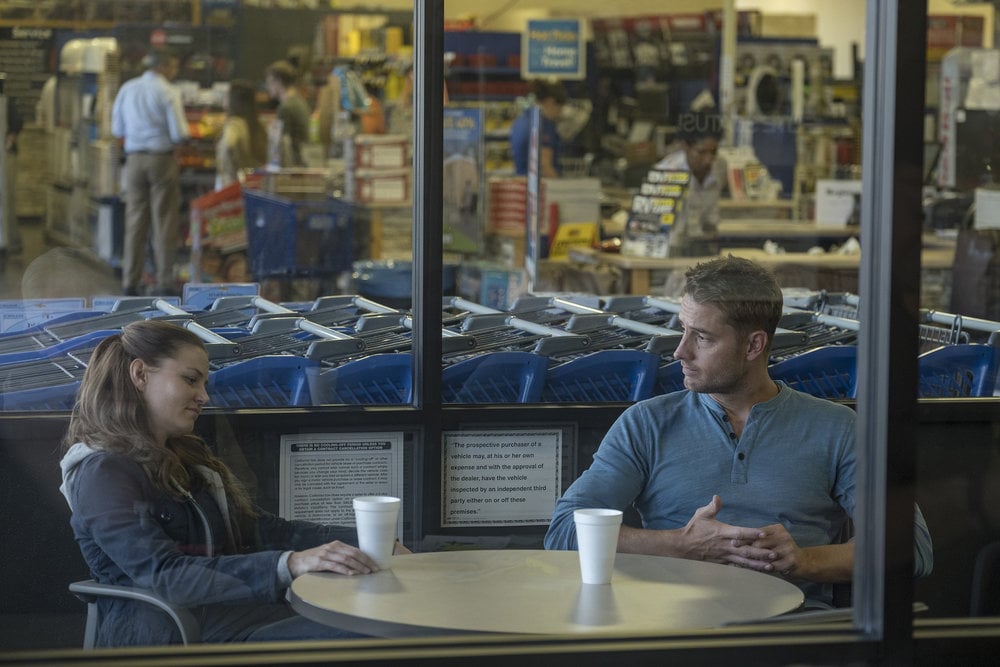 In an interview with People, actress Jennifer Morrison said This Is Us fans may make assumptions about Cassidy after seeing the hookup episode. "I can't say if these assumptions are right or wrong but I think there are going to be a lot of assumptions flying around," she told the outlet. "Obviously, in terms of seeing how all this gets walked out after that [kiss], it's a whole different thing because you are dealing with repercussions. What does this mean for their friendship? And what does this mean for her marriage ending or not ending? What does that mean once he has actually followed through with a physical connection when you've already been feeling an emotional connection?"
I'm sure we'll get the answers in due time, but now, knowing she's hooked up with Kevin at least once, it's safe to speculate that Cassidy could potentially be the mystery mother we've been searching for. However, with all the twists and turns This Is Us brings, I have a feeling this mystery is going to remain a whodunnit until the end of the season.